Are you the students who passed 12th and in a confused state of mind towards which course have to step forward in these bulk number of courses. Here in this posting, you can have a list of courses can do after the successful completion of 12th.One may be interested in something and other may be interested in something like computers, Management, Sociality, Medical and etc. In this course pool, you can select any course of your interest and eligibility. Let us see the list of courses can a student do after 12th. Courses after 12th are listed below.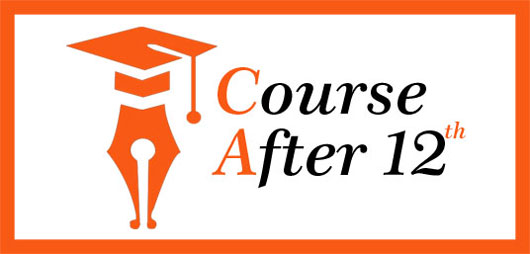 Mainly we are having the following categories in which many of courses hold.
Science
Medical
Commerce
Arts
Management and
Off-beat courses.
As we already known that above are the main streams in these we are having courses and its branches. Let us see in detail about these courses.
Courses After 12th are Listed Below In Detail
Science
If a particular student wants to do a professional course like B.Tech those students take PCM subjects in +2 usually else if students interested in Medical side those usually takes PCB as their primary subjects.
Students who have completed their 12th in PCM subjects are very interested to go for engineering which is Bachelors of Technology (B.Tech).
Let us see about the branches in B.Tech.
Aeronautical Engg
Aerospace Engineering
Agricultural Engineering
Applied Electronics & Instrumentation
Automobile Engg
Bio-Chemical Engineering
Bio-Medical Engineering
Bio-Technology
Bioinformatics
Chemical & Alcohol Technology
Chemical Engineering
Civil Engineering
Computer Science
Computer Science & Engg
Electrical & Electronics Engineering
Electrical Engineering
Electronics & Communication Engineering
Electronics & Instrumentation Engineering
Electronics & Telecomm Engineering
Electronics Engineering
Electronics Instrumentation & Control
Environmental Engineering
Energy Technology
Fire & Safety Engineering
Food Technology
Geo-Informatics Engineering
Geo-Science Engineering
Genetic Engineering
Industrial Engineering
Industrial Production Engineering
Information Technology
Instrumentation & Control
Instrumentation Engineering
Leather Technology
Man Made Fibre Technology
Manufacturing Technology
Marine Engineering
Material Science
Mechanical & Industrial Engineering
Mechanical Engineering
Metallurgical Engineering
Mining Engineering
Mechatronics Engineering
Naval Architecture
Nuclear Science and Engineering
Oil Technology
Ocean Engineering
Paint Technology
Plastic Technology
Production & Industrial Engineering
Production Engineering
Pharmaceutical Technology/B-pharm
Software Engineering
Textile Chemistry
Textile Engineering
Textile Technology
Transportation Engineering
B.SC. COURSES
 After Engineering, B.Sc. programs are after 12th Science can students choose often.  B.Sc. program can complete in the course duration of 3 years. After this graduation, one can go for PG course- M.Sc. It lasts for 2 years.
Let us see some of the B.Sc. Courses can do after completion of 12th.
B.Sc. Agriculture
B.Sc. Chemistry
B.Sc. IT
B.Sc. Computer Science
B.Sc. Nautical Science
B.Sc. Physics
B.Sc. Mathematics
B.Sc. Sports Management
B.Sc. Horticulture
B.Sc. Electronics
B.Sc. Forestry
B.Sc. Aviation
B.Sc. Animation and Multimedia
B.Sc. Electronics and Communication
Medical
Students who have successfully completed their 12th in PCB subjects can study the following courses under medical.
B. B. S. (Bachelor of Medicine and Bachelor of Surgery) – 5.5 years
H. M. S. (Bachelor of Homeopathic Medicine & Surgery) – 5.5 years
D. S. (Bachelor of Dental Surgery) – 4 years
S. (Master of Surgery) – 3 years
A. M. S. (Bachelor of Ayurvedic Medicine and Surgery) – 5.5 years
D. (Doctor of Medicine) – 3 years
M (Doctorate in Medicine) – 2 to 3 years
Sc Nursing – 4 years
Pharm (Bachelor of Pharmacy) – 4 years
P.T (Physiotherapy) – 4.5 years
U.M.S (Unani Medicine) – 5.5 years
O.T (Occupational Therapy) – 3 years
Pharm (Ayurvedic, Siddha Medicine) – 2 years
DMLT (Diploma of Medical Lab Technicians) – 1 year
BMLT (Bachelor of Medical Lab Technicians) – 3 year
Interested can go for degree B.Sc. Let us see those B.Sc. courses
B.Sc. Biochemistry
B.Sc. Biology
B.Sc. Physics
B.Sc. Chemistry
B.Sc. Environmental Science
B.Sc. Nursing
B.Sc. Physiotherapy
B.Sc. Radiology
B.Sc. Pathology
B.Sc. Agriculture
B.Sc. Botany
B.Sc. Forensic Science
B.Sc. Occupational Therapy
B.Sc. Genetics
B.Sc. Horticulture
B.Sc. Sports Science
F.Sc. (Fisheries Science)
B.Sc. Zoology
B.Sc. Anthropology
Sc. Audiology
B.Sc. Microbiology
B.Sc. Medical Laboratory Technology
B.Sc. Operation Theatre Technology
B.Sc. Speech Therapy
B.Sc. Health Science and Nutrition
B.Sc. Bioinformatics
B.Sc. Anesthesia and Operation Theatre Technology
PARAMEDICAL COURSES
In addition to medical courses, there are paramedical courses are related to the allied healthcare sector. Such courses deal with subjects like medical lab technology, diagnosis technology, radiology etc.
Let us see the courses after 12th comes under paramedical courses in B.Sc. :
B.Sc. in Medical Laboratory Technology
B.Sc. in X-Ray Technology
B.Sc. in Operation Theatre Technology
B.Sc. in Dialysis Technology
BASLP Course
B.Sc. in Audiology
B.Sc. in Speech Therapy
B.Sc. in Optometry
B.Sc. in Anesthesia Technology
B.Sc. in Ophthalmic Technology
B.Sc. in Radiography and Medical Imaging
Bachelor of Physiotherapy
B.Sc. in Medical Record Technology
Bachelor of Occupational Therapy
B.Sc. in Audiology and Speech Therapy
Diploma in Medical Laboratory Technology (DMLT)
Diploma in ECG Technology
Diploma in Radiography and Medical Imaging
Diploma in Operation Theatre Technology (DOTT)
Diploma in Ophthalmic Technology
Diploma in X-Ray Technology
Diploma in Physiotherapy
Diploma in Dialysis Technology
Diploma in Medical Record Technology
Diploma in Nursing Care Assistant
Diploma in Anesthesia Technology
Diploma in Dental Hygienist
Diploma in Sanitary Inspector
Diploma in Audiometry Technician
X-Ray/Radiology Assistant (or Technician)
Operation Theatre Assistant
Dental Assistant
Dialysis Technician
CT Scan Technician
ECG Assistant
Ophthalmic Assistant
MRI Technician
Medical Laboratory Assistant
Diploma in Hearing Language and Speech (DHLS)
Diploma in Audiology and Speech Therapy
Nursing Care Assistant (Certificate)
COMMERCE
The main courses come under Commerce stream completed students after 12th are:
Chartered Accountant ( CA )
Company Secretary ( CS )
Cost Accountant ( ICWA )
ARTS
Unique and exciting courses are provided by this field of arts. In this arts feel we are having a wide range of options from Animation to Cooking.
Let us see some of the opportunities that the field of Arts provides is:
Law courses
Mass communication
Cultural arts
Home Science
Dance and related performances
Hotel management
Fashion designing
Literary arts
Travel and tourism
Interior designing
Bachelor of Interior Designing
Bachelor of Design (Accessory)
Bachelor of Design (Leather)
Bachelor of Textile Design
Bachelor of Product Design
Furniture and Interior Design course
Bachelor of Fashion Design and Technology
Bachelor of Fashion Communication
Management Courses
 Students who are not interested in Technical or Science courses can go for this management courses after 12th.
Let us see some of the management courses.
BBA (Bachelor of Business Administration)
BMS (Bachelor of Management Studies)
Integrated BBA + MBA program (5 years duration)
BHM (Bachelor of Hotel Management)
Retail Management (Diploma)
Law Courses
Students who are interested to go for law courses after the successful completion of 12th can go for the following courses:
Sc. + LL.B.
Tech. + LL.B.
Com. + LL.B.
BBA + LL.B.
Off-Beat Courses
These are courses nothing but if any candidate not interested to take any of the science courses management courses medical courses law courses there are some extra trendy courses can study.
Let us see some of the Off-Beat Courses:
Photography
Writer
Hotel Management
Fire Safety
Politics
Criminology
Web designer
Mountaineer/ Skier/ Diver
Modeling
Ethical hacker
Painter, etc.
Some Diploma Courses
Diploma in Animation and Multimedia
Diploma in Biotechnology
Diploma in Interior Designing
Diploma in English Teaching
Diploma in Fashion Designing
Diploma in Banking and Finance
Diploma in Yoga Education
Diploma in Event Management
Diploma in Jewelry Designing
Diploma in Filmmaking, Video Production, and Editing
Diploma in Retail Management
Diploma in Print Media Journalism
Diploma in Education Technology 
Some other good courses
The below-mentioned courses are some other nice courses like air hostess students who are interested in an adventurous career can opt for this course. Like that there are some more courses listed below are courses after 12th:
Mass Communication and Journalism (B.A. program)
Animation and Multimedia (B.A. program)
Performing Arts
Banking and Finance (B.A. program)
B.A.+M.B.A. (Integrated course)
Diploma in Film Making and Video Editing
Air Hostess/Cabin Crew training course
Ethical Hacking Courses
Digital Marketing Courses
Bachelor of Social Work
Language Courses (Foreign Languages are promising)
M.S. (Management course)
Diploma in Event Management
Com. (relevant fields like statistics)
The above article which you all the options of courses after 12th.  So select a course of your interest carefully chose the best career path.
All the Best