This Interior Design Course is suitable for those who passionate about design and are artistic. The people who are good at maintaining their spending according to a budget as well as people who have a good knowledge about various materials. Being an interior designer is a creative and most enjoyable job. There is no monotonous work as every single client has different expectations and makes sure that the work keeps changing. Interior designing is basically shaping the look of an area to create a pleasing aesthetic for the client. So it is one of sought and demanding field in these days. Now let's move to Diploma in Interior Design Course Details.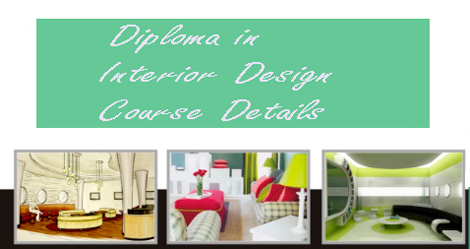 What is Interior Design?
Interior design is the art and science of understanding people's behavior to create functional spaces within a building. It mainly focuses on appropriate use of space and design to make the built environment more attractive, comfortable and ultimately more useful to the people. The decoration is the furnishing or adorning of a space with fashionable or beautiful things. This interior design deals with design and decoration of exteriors of the building and built environment. Architecture and creative design combine to form the base of the interior design. It also covers the topics like product design, interior design, coloring techniques etc. Each built have its own unique style and design. For example homes, hotels, bars, offices, shopping malls, movie theaters etc. The principles of interior design are not just limited to decorating homes. Concepts of interior design are applied and used in a wide variety of buildings.
About Interior Designer
Interior designers work with the architects to plan the layout of interiors for optimum utilization of area. These are organizing and designing the places around us. Interior designers involve with many processes of design, firstly the designer meets with the clients and discusses the needs of the clients, the budget and time available to complete the take up the project. They prepare layout pans, perspectives, elevations and even prepare sample models and keep themselves updated about the latest materials available in the market for interiors. Interior decorators plan color schemes, furnishings, furniture, decorations, and arrangements. And give advice about use of color, fabric and decorative materials, textures etc. Interior designers may decorate but decorators do not design.
Also See
Career Opportunities after Diploma
Complete Diploma in Interior Design Course Details
Diploma in Interior Design
Diploma in Interior Design is a diploma level Fashion and Interior designing course. This course provides knowledge to the students about plan reading and analysis, design drawing, client interaction, model creation and project management and material purchasing like furniture and other useful products etc.
Duration:
The duration time to complete this course is 1-2 years.
Eligibility:
The basic qualification required to pursue this course is 10+2 from a recognized institution.
Important Subjects: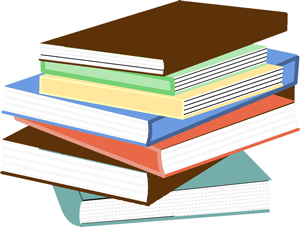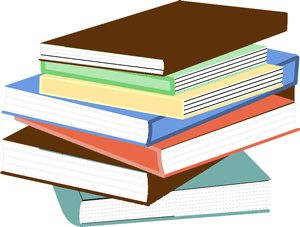 Art and Graphics
Design I
Construction
Interior Design Theory
CAD I
Design II
Drawing
Construction Technology
Furniture Design
Diploma in Interior Design and Architecture
This course is also one of the diploma course in Interior design. This course introduces the students the multi- disciplinary skills, which are related to space, construction environments and technical knowledge of building and structures.
Duration:
This duration of this diploma course is 1-2 years.
Eligibility:
The minimum qualification is one should be passed in the 10+2 examinations with 45-50 percent marks.
Important Subjects:
History of Interiors and Furniture
Design & Drafting
Construction Techniques
Practical Lab
History of Art & Architecture
Landscape in Interior
Estimation and Costing
Design Practice
Model Making
Design Technology
Colour Theory & Techniques
Fee Structure: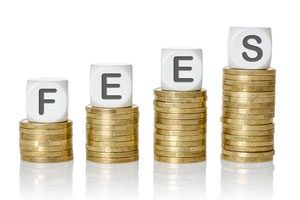 The average fee for the diploma courses in interior design is approximately Rs.50k-70k. Some times this fee structure varies from one institute another.
Admission Process:
The admissions of candidates depending on the institution. Some institutions based on the merit list admission process and some others go for direct admission.
Best Interior Design Colleges
Let's see the best Diploma in Interior Design Course colleges in India.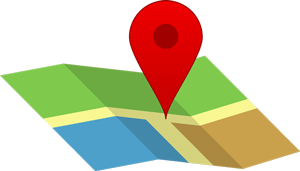 Vogue Institute of Fashion Technology, Bangalore
JD Institute of Fashion Technology, Mumbai
Hamstech Institute of Fashion & Interior Design, Hyderabad
Delhi School of Architecture & Design, New Delhi
Arch Academy of Design, Jaipur
Shri Devi College of Interior Designing, Mangalore
Exterior Interiors PVT LTD, Cochin
CEPT University, Ahmedabad
IILM School of Design, Gurgaon
Indian Institute of Fashion and Design, Chandigarh
Job Profiles
The common job profiles of Diploma in Interior Design Course.
Mid-Interior Designer
Architect & Interior Designer
Design Coordinator
Assistant Manager
Drafts man
Interior Lighting Designer
Builder
Textile Designer
Exhibition Organizer
Private Consultant
Teacher/Lecturer
Interior Decorator
Career and Employment Areas
Interior Designing has a lot of scope across the world. The job opportunities for the interior design students is vast. They may choose to work under supervised by Design studios and interior design firms or work independently. Municipal Corporations and Town Planning Departments are hiring interior design professionals. Some of the employment areas of Interior Design holders are given below.
Interior Design Companies
Architectural Firms
Exhibition Centers
Events Management Companies
Construction Companies
Hotels & Resorts
Regional Development Departments
Town planning Bureaus
Advanced Diploma Courses in Interior Design
Post Graduate Diploma in Interior Design
Post Graduate Diploma in Interior Design & Architecture
Also Read: Architecture Course Details