Interior Designing represents the change in trends and keeps with the latest styles.  Interior designing as a course has become popular in India. Now here you can learn about a Career in Interior Designing. Find out the education requirements and skill set needed, as well as the salary and job opportunities to see if this is the right profession for you.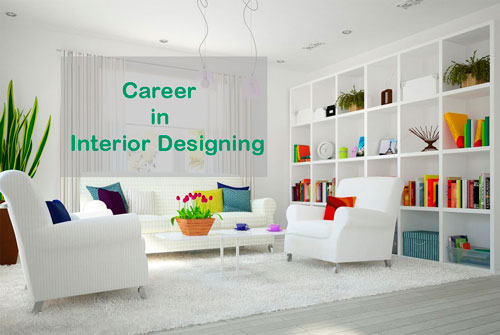 Complete Interior Designing Course Details
Candidates those who are passionate about designing courses can check the below tabular form for complete information about Interior Designing Course.
List of Courses
Eligibility
Duration
Bachelor's Degree courses

BA Interior Design
Bachelor of Architecture Interior Design
Bachelor of Interior Design
BA Interior Architecture and Design
Bachelor of Design (B.Des.) Interior
B.Sc. Interior Design

10+2 passed (any stream- Science, Commerce or Arts) from a recognized board with 45-50% aggregate marks
3-5 years
Diploma courses

Diploma in Interior Design
Diploma in Interior Design and Architecture

10+2 passed (any stream- Science, Commerce or Arts) from a recognized board with 45-50% aggregate marks.
Between 1-2 years.
Certificate courses

Certificate in Interior Design
Certificate in Interior Design and Decoration

10+2 passed (any stream- Science, Commerce or Arts) from a recognized board.
6 months to 1 year.
Career in Interior Designing
Interior Design is a very creative profession. The demand of this field is high in these days, not only because of the increase in the number of people wanting their homes designed, but also in the number of restaurants, shops, offices, etc. Along With growing number of construction groups or builders in India, demand for Interior Designers is growing.
Careers Related to Interior Designers
Architects
Art Directors
Craft and Fine Artists
Fashion Designers
Floral Designers
Graphic Designers
Industrial Designers
Landscape Architects
Skills required for Interior Designers
Artistic ability
Creativity
Detail oriented
Interpersonal skills
Problem-solving skills
Visualization
Salary Prospects
In India, assistant interior designers salary ranges between Rs. 30,000 to Rs.40,000 per month and senior interior designers salary, including bonuses and commission, is around Rs. 800,000 to Rs. 3,000,000 per annum.
Error Correction
After graduation, he intends pursuing the civil services.
After graduated

No correction required         

while graduating

while graduated
Scope
Demand for Interior designers is increasing as individuals put great importance on the design and layout of their living or working space.
As per analysis report, employment opportunities for Interior Designing in India are expected to grow up to 19 to 20 percent by the year 2018.
Also Read Architecture Courses