The Full form of BAMS is Bachelor of Ayurvedic Medicine & Surgery. It is a five and half years degree in Ayurvedic medicine. This degree course is advised to those students who studied the modern medicines and traditional Ayurveda. After the completion of BAMS, the career opportunities are more and more but is not only in India also in foreign countries.
Many organizations are working in the manufacturing and research field in abroad are wanting the professional in the field of Ayurveda. Read the complete article for Career in BAMS info.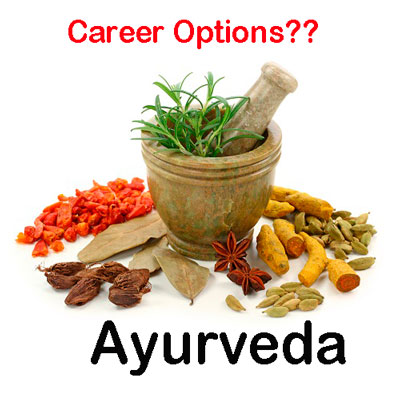 Career in BAMS: About Ayurveda
Ayurveda is one of the world's oldest whole-body healing systems. Ayurveda is made up of two Sanskrit words: literally means 'science of life' (Ayur = Life, Veda = Science). Ayurveda medicine is a system of medicine with ancient roots in the Indian subcontinent. Everything in Ayurveda is validated by observation, inquiry, direct examination and knowledge derived from the ancient texts. Ayurvedic medicine views health as much more than the absence of disease. In India, an Ayurvedic physician must undergo at least a 5-year Postgraduate Degree Program (Bachelor of Ayurvedic Medicine and Surgery – BAMS) to become qualified. 
BAMS Course Details
Bachelor of Ayurvedic Medicine & Surgery (BAMS) Course is an Ayurveda Course that provides basic education in the integrated system of Traditional Ayurveda and Modern Medicine. The BAMS Course is an integrated Indian Degree in the medical field. In this article, we are providing the Career in BAMS info, Course Details, Admission, Eligibility, Fee, Duration, Syllabus, Entrance Exams, Selection Process, Ayurveda Jobs, & Salary, etc
Entrance Exams for BAMS Course
The candidate needs to go through the different National & State Level Entrance Examination like:
All India Pre-Medical Test (AIPMT)
Post Graduate Institute of Medical Education & Research (PGIMER)
Eligibility Criteria:
The minimum criteria to get the admission to BAMS program is qualifying the 10+2 exam with a good score.
The candidate should have the chemistry, physics, and biology in class 12th.
Course Duration:
The Duration of BAMS is 5 years and 6-month degree program containing the 4 and 1/2 year academic session and 1-year internship program with live practical.
Ayurvedic Institutes in Major Cities
Ahmedabad, Bangalore, Chennai, Hyderabad, Kolkata, Mumbai, Pune.
Ayurveda Colleges in Various States
Andhra Pradesh, Assam, Bihar, Chandigarh, Goa, Gujarat, Haryana, Himachal Pradesh, Jammu & Kashmir, Jharkhand, Karnataka, Kerala, Madhya Pradesh, Maharashtra, Orissa, Punjab, Rajasthan, Tamil Nadu, Uttar Pradesh, Uttaranchal.
Career option after BAMS Course.
Clinical Practices
General practice
Academic
Research
Management & Administration
Hospital and Healthcare Administration
Health Supervisor
Drug Manufacturing
Ayurveda Consultation
Master of Public Health
Common Job Roles
Assistant Director (Ayurveda)
Research Officer
Assistant Research Officer
Supervisor in Panchakarma centers
Ayurveda Medical Officer
Director (Ayurveda)
Professor/ Associate Professor/ Assistant Professor
Scientist
Deputy Director (Ayurveda)
Ayurveda Physician
Ayurveda Consultant
Publication Officer (Ayurveda)
Pharmacist
Therapist
Salary Ranges
Some universities provide the stipend of 40k to 50k per month to the Postgraduate doctors in the Ayurvedic field whereas in the job an Ayurvedic professional may earn around 10k to 50k depending on candidate job profile.