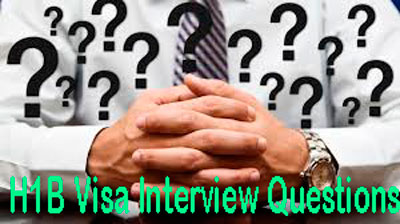 Are you wondering about the visa interview questions? This article represents the H1B Visa Interview Questions asked by visa officers at different US Consulates. Also, these questions are compiled from individual experiences posted in...
About SQL: SQL means Structured Query Language, it is used to communicate with Data base. Every programmer has to deal with data and the data has to be stored in data base. Those candidates...
TCS Interview Questions: TCS full form is Tata Consultancy Services and it is a global leader in IT services. TCS offers best career opportunities for fresher's as well as Experienced.  TCS Recruits number of...
About Technical Interview:  In the process of Recruitment for any software industry, Technical interview plays an important role. Those who have cleared the written test will be preceded to the Technical Interview.  Only those...
Interview would not be that much tough for the experienced candidates as they have experience and might have attended many interviews earlier. Even for experienced there is a need of some preparation before facing the...
General knowledge Questions: General knowledge is very much important for all those candidates who are preparing for competitive exams like IAS, UPSC, IBPS, Railway and bank jobs. Candidates should have minimum basic general knowledge along...
Bank Interview Questions and Answers for Freshers: Banking sector is an industry which offers opportunities to the students from all streams.  Every bank conducts written test first to select the eligible candidates. Those who have...
Interview Questions for Accountant: Here we provide list of Interview Questions for Accountant with answers that might be asked during an Interview. This Interview Questions and Answers Pdf will help you actively preparing for your interview, including practicing answers to common...
Interview Question and Answers: Hi Guys!! Warm welcome to our site @ www.aiming.in. This section we are going to share Interview Question and Answers for fresher's and experienced candidates. It helps job seekers who are about...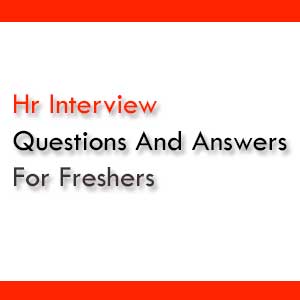 If you want to get a good job with very good salary then reading hr interview questions and answers for freshers is must before the interview. If you have any job experience then selecting you...