There are various degree courses after 12th with various specializations in which the students can opt for their desired one. Among them "Law" is one of the best career options after 12th and after graduation. After Class 12th there are many Law Entrance Exams like CLAT, LAWCET, LSAT, etc. we've already written an article about The Bachelor of Laws (LL.B. or B.L.) Course Details. But again we receive a question from user side like Study Bachelor of Law in India: Know where to apply, how to apply and entry requirements for undergraduate and postgraduate Bachelor of Laws, etc info. So that we have listed Law Courses in India after 12th & after Graduation along with their eligibility norms and Law Colleges in India.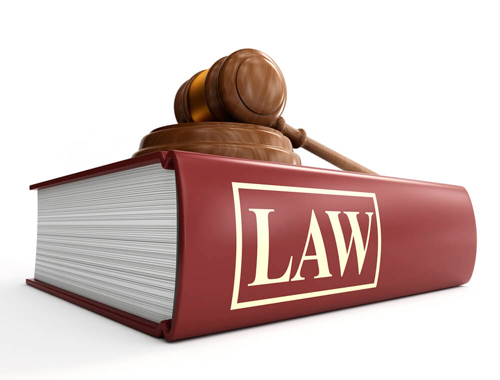 How to Become A Lawyer?
There are 2 ways in which one can study Law in India-
After 12th, students may go for Graduate Programs like
Bachelor of Laws (LL.B.) – 3 years
Integrated Undergraduate Degrees (B.A. LL.B., B.Sc. LL.B., BBA LLB, B.Com LL.B) – 5 years
Graduates may go for new integrated programs like
M.B.A. L.L.B.
M.Sc. L.L.B.
M.Com. L.L.B.
Bachelor of Law (B.L./L.LB)
Bachelor of Law (B. L.) is a bachelor course specialized in study of various laws, rules and regulations that should be obeyed and implemented by the people in the society. This course is also known as Bachelor of Legislative Laws (L. L. B.). The Law course is originated in England for providing justice for the people by a common law. There are various types of Laws for the protection of the society. Under various sections and laws, the one who harms the family, people around them, and the society are punished according to rules & regulations various laws. There are various specializations in the Law course and each person is interested in different specialization in Law course. Let's make a look over the specializations in Law courses.
Specializations in Law courses
There are various specializations in Law dealing with different problems in different fields in the society or State or Nation. Let's go through the specializations in Law.
Business Laws
Administration Laws
Constitutional Laws
Criminal Laws
Property Laws etc.
Law Course Details
The Law course consists of details like duration of Law course, eligibility, fee structure, syllabus etc. Now, shall we go through the course details of Law courses?
Duration of Law course:
The duration of this Law course is differing as follows:
If one opts for Law course after bachelor degree, the course duration will be 3 years.
If the candidate opts the Law course directly after 10+2, then the duration may be 5 years.
Eligibility Criteria
The eligibility criteria for the Law course is that the person should first complete the graduation under B.A., B. Com, B. Sc. with aggregate of 50% & for SC/ST, the aggregate should be 45%.
Fee Structure
The fee structure for Law course depends upon the duration of the courses i.e. 3year and 5 year course.
The fee structure for 3-year Law course is Rs.30, 000/- per year.
The fee structure for 5-year Law course is Rs.40, 000/- per year.
List of Entrance exams for Law courses
Just like other courses, Law courses have some entrance examinations in which we don't have any knowledge about them. Let's take a look at them.
LSAT – Law School Admission Test
LAWCET – Law Common Entrance Test
CLAT – Common Law Entrance Test
AILET -All India Law Entrance Test
Best Law Colleges in India
There are various Law Colleges in India providing the best education for students who opted their specialization in Law course. Some of the colleges hiring Law courses in India are as follows:
National University for Advanced Legal Studies, Kochi
Ambedkar College for Law, Mumbai
National Law University, Delhi
School of Legal Studies, Bengaluru
ILS Law College. Pune
Hidayatullah National Law University, Raipur
Nalsar University of Law, Hyderabad
National Law Institute University, Bhopal
National Law University, Rajasthan
Army Institute of Law, Punjab etc.