Industrial Engineering is one of the unique branch of engineering discipline. In this engineering the professionals create engineering processes and systems which improve quality and productivity. Want to know more information about Industrial Engineering Course like eligibility, duration, colleges, recruitment areas, and career scope and job profiles etc, let's read this article.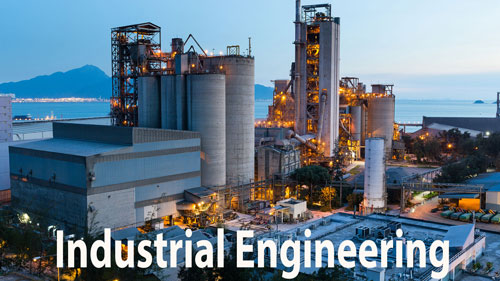 About Industrial Engineering
Industrial Engineering involves with the design and operations of different industrial processes. It is also deals with the planning, design, optimization of production and manufacturing processes. This engineering discipline is very useful to both business and engineering fields.
This industrial engineering includes various industrial activities of an organization. The activities such as project management, manufacturing, production and distribution, supply chain management, productivity, methods and processes of process engineering etc.
Role of Industrial Engineers
Industrial engineers may work with supply chain, production factors and budgetary concerns. The try to find ways to remove wastefulness in the production processes. The industrial engineers mainly focus on how to work efficiently by managing the some factors such as time, managing the number of workers, technology availability, need of the workers and achieving the product with good quality, the cost and the safety of workers. Some of the duties done by Industrial engineering professionals are given below.
The industrial engineers improve management control systems to make planning of finance and the cost analysis more efficient.
They apply their skills in different situations related to business administration.
Design the control systems which are useful to coordinate of activities and production planning.
Required Skills
Strong Organizational Skills
Complex Problem Solving Skills
Good negotiating and Interpersonal Skills
Having Knowledge of Scientific Way of Management
Good Numeracy Skills
Business Strategy, Operation and Documentation Skills
Having a high standard of Computer Literacy
Good Communication Skills
List of Industrial Engineering Courses
Certificate courses in Industrial and Production Engineering
Diploma in Industrial and Production Engineering
Bachelor of Engineering in Industrial & Production Engineering
Bachelor of Technology in Production & Industrial Engineering
Master of Engineering in Industrial & Production Engineering
Master of Technology in Production & Industrial Engineering
Master of Technology in Production Technology
Post Graduate Diploma in Industrial Safety
Industrial Engineering Course Details
Duration
The duration of the certification courses is six months, sometime it is vary depending upon the institution.
The duration of Diploma courses is three years.
Bachelor courses of industrial engineering is four years.
And the duration to complete the master courses is two years.
Eligibility Criteria
For Certification courses:
The basic eligibility for certification course is 10th standard form a recognized board.
For Diploma Courses: 
After completion of certification courses the candidate can go for diploma courses.
For Bachelor courses:
The candidate must have passed the 10+2 examinations with science subjects like mathematic, physics, chemistry and biology from a recognized board.
For Master Courses:
The eligibility criteria for pursing the master courses, the candidate should complete their bachelor degree in its related engineering field.
Top Industrial Engineering Institutes in India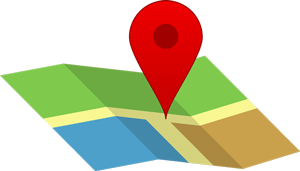 Indian Institute of Industrial Engineering, Mumbai
RV College of Engineering: Department of Industrial Engineering and Management, Bangalore
The National Institute of Technology, Mysore
Manipal Institute of Technology, Manipal
College of Engineering, Trivandrum
National Institute of Technology, Kurukshetra
Indian Institute of Technology, Kharagpur
Indian Institute of Technology, Roorkee
Anna University, Chennai
Careers in Industrial Engineering
Industrial Engineering is one of the most sought and promising career option. With wide range of skills, the industrial engineering professionals can work both in technical and managerial positions. Usually the industrial engineers are hired by many types of industries to increase the productivity while reducing the wasted materials of an organization.
Some career prospective areas are as follows.
Manufacturing Industries
Whole sale Trade
Service Industries
Logistics Companies
Research and Development firms
Healthcare Industries
Consulting and Engineering Services etc.
Job Description
The industrial engineers manage and develop the logistical, technological and materials resources of a production system with effective quality.
Let's discuss some job roles done by industrial engineering professionals below.
Plant Engineer
Industrial Manager
Manufacturing Engineer
Quality Control Technician
Ergonomist
Operations Analyst
Salary Details
The average salary for fresh industrial engineering candidate is approximately Rs.10k-18k per month.
An experienced and established candidate can get around Rs.25k-40k per month.
Also See Various Engineering Career Options