Agricultural Engineering includes the concepts and techniques of Agriculture field and modern technology. The agriculture engineering is one of the demanding field over the world. Are you eager to know more information about Agricultural Engineering Course like duration, eligibility, syllabus, scope, colleges, career options and jobs and etc, then read this article.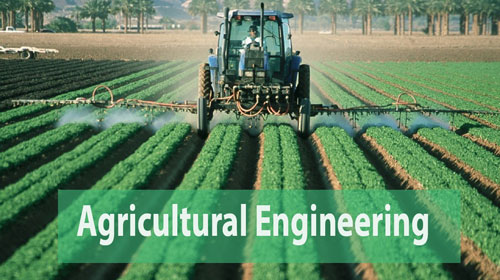 What is Agricultural Engineering?
Agricultural engineering is the branch of engineering which deals with design, construction, development of machinery and equipment which helpful to the forming process. It deals with the science and technology which helps for producing food grains. This engineering is a combination of various discipline like environment science, animal and plant sciences, core engineering branches, geology and modern agricultural technology.
The agricultural engineering professionals or agricultural work to solve agricultural problems related to power supplies, the use of structures and facilities, the efficiency of machinery, the storage and processing of agricultural products and pollution & environmental issues etc.
View some duties of Agricultural engineering professionals below.
The agricultural engineers use computer software to design equipment, systems or structures.
They modify the environmental factors which may affect the animal or crop production.
Agricultural engineers will suggest about water quality and problems related to managing pollutions, controlling the various rivers and protecting other using water resources.
This agricultural engineers may work for long hours to take advantages of good weather.
Examine the equipment and machinery to prove that they perform properly.
Scope of Agricultural Engineering
Agricultural engineering is good and promising career option which offers bright job prospects in India and in any country of the world. The agricultural engineering professionals can get number of career opportunities in various sectors. These engineers are trained on the other field such as civil and mechanical field etc. Some working professionals can work  in various fields such as power systems and machinery design, food and bioprocess engineering and both structural and environmental engineering.
Agricultural Engineering Course Details
Diploma in Agricultural Engineering
This course is diploma level agriculture engineering course. This program deals with the agricultural science and various forms of technology such as machinery, chemicals and seeds etc which helps us improve agricultural productivity.
Duration
Diploma in Agricultural Engineering Course is three years academic course and divided into six semesters.
Eligibility Criteria
One should complete their 10th standard from a recognized board with 50% aggregate marks.
Important Subjects
Introduction to Agriculture
Economic Botany
Principles of Horticulture
Basics of Agricultural Engineering
Pests and Pest Control
Crop Physiology
Water Management
Farming Systems and Farm Management
Green House Technology
Seed Production Technology
B.E/B.Tech in Agricultural Engineering
Bachelor of Engineering or Bachelor of Technology is bachelor degree program in Agricultural engineering. This bachelor program will helps the students to gain knowledge about study of agricultural science and its technological processes.
Duration
The duration of this course is four years and divided into eight semesters.
Eligibility Criteria
Anyone who have completed their 10+2 examination with minimum marks in science stream can apply for this Agricultural Engineering Course.
Important Subjects
Engineering Mathematics
Computer Programing and Utilization
Agriculture Business and Marketing
Engineering Graphics
Electrical Machines
Biological Materials
Food Processing and Quality
Agriculture Machinery
Irrigation Engineering
Water Resources and Water Pumps
Information Technology Basis
M.E/M.Tech in Agricultural Engineering
Master of Engineering and Master of Technology in Agricultural Engineering are master courses of Agricultural engineering. After completing the bachelor courses of agricultural engineering the students can pursue Master courses. The candidates who are interested in the field of Agriculture, food processing and Agricultural machinery may pursue this Agricultural Engineering Course.
Duration
The duration of Master courses of Agricultural engineering is two years.
Eligibility Criteria
To pursue this course one should complete their bachelor degree program in Agricultural engineering.
Important Subjects
Agricultural Machinery Engineering
Power Engineering
Computer Graphics and CAD
Food Processing and Engineering
Process Engineering
Storage of Food Products
Soil and Water Engineering
Earth Moving Machinery
Irrigation System Design
Renewable Energy Sources and Engineering
Bio Gas Technology
Energy Management
Doctor of Philosophy in Agricultural Engineering
Ph.D. in Agricultural engineering can pursue after completion of master courses. This course offers advanced studies related to plants, animals and farming in preparation for experts of agricultural engineering.
Top Agricultural Engineering Colleges in India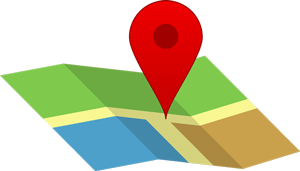 Agricultural Engineering College and Research Institute, Tiruchirapalli
Vision Institute of Technology, Kanpur
Mahamaya Technical University, Noida
Indian Institute of Technology, Roorkee
Triguna Sen School of Technology, Cachar
National Institute of Technology, Hamirpur
MJRP College of Engineering and Technology, Srinagar
Andhra University College of Engineering, Visakhapatnam
Tamil Nadu Agricultural University, Coimbatore
RR Institute of Modern Technology, Lucknow
Career Options
The agricultural engineering candidates can work both in Government and private sectors. The offers available for them in Government sector areas such as Food Departments, Diary Boards, Research departments and government colleges etc. When it comes to private sector areas like Research and development centers, fertilizer firms, manufacturing firms, food products processing firms, private colleges, energy sector firms and agricultural machinery manufacturing firms etc.
Some of the common job roles done by Agricultural Engineering professionals are as follows.
Research Engineers
Agricultural and Food Science Technician/Scientist
Environmental Engineers
Hydrologist
Industrial Engineers
Conservation Scientists
Farm Manager
Plant Physiologist
Soil Scientist
Microbiologist
Food Supervisor
Most Popular and Related Articles
Diploma in Agriculture Courses Details