We all know that agriculture is the main source for the growth of Indian Economy. Without agriculture, no human can survive on earth. So it is called the "backbone of Indian Economy". We all are going on saying that agriculture is source for livelihood on earth. But actually what is agriculture? – Agriculture is the process of cultivating or producing plants and medicinal herbs, fibers etc.  for the protection and enhancement of human life on earth. So our farmers adopt and follow various techniques for the development of agriculture such as cattle rearing, breeding of animals and plants, maintaining food security, import/export of business goods by using various development methods of agriculture like horticulture, terrestrial farming etc. The Government also takes good measures for the development of agriculture by introducing and implementing various schemes towards protection of agricultural sector. Let us see more details regarding BSc Agriculture from below stated lines.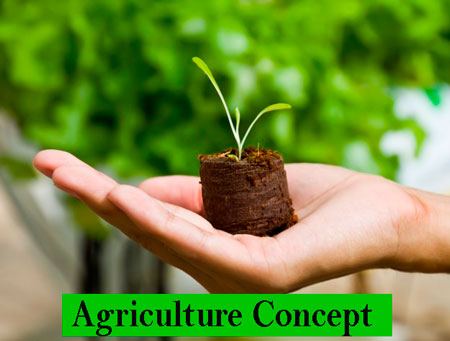 Bachelor of Science in Agriculture:         
Like another science in a bachelor degree, a course related to agriculture is made compulsory everywhere in India keeping in mind that agriculture is the major source in Indian Economy. The course is helpful to know something about the production of goods from plants, maintaining of poultry farms and animal husbandry etc. It deals with the study of various techniques used in process of farming i.e. uses of pesticides & manures, crop rotation periods, cultivation & growth of seasonal plants, necessary measures taken to protect the crop etc.
Various Courses relating to BSc Agriculture:
The courses related to B.Sc.Agriculture are as follows:
Bachelor of Science(Honors) in Agriculture
Bachelor of Science in Crop Physiology
Bachelor of Science in Food Processing
Bachelor of Science in Agricultural Biotechnology
Diploma course in Agriculture etc.
Course Duration:
The duration for BSc Agriculture may be four consecutive years.
Eligibility Criteria:
The eligibility criteria for the course is:
One should complete 10+2.
They should have sciences as his basic stream which include Physics, Chemistry & Biology.
He should have English as his basic language.
Fees Structure:
The fees for the course may vary in between Rs.5,000 to Rs.10,000/-.
Top Colleges for B.Sc. Agriculture:
Top colleges hiring BSc Agriculture are hereunder:
Govind Ballabh Pant University, Pantnagar
Agricultural College, Bapatla
Punjab Agricultural University, Ludhiana
Acharya N.G. Ranga Agricultural University, Hyderabad
University of Agricultural Sciences, Bengaluru
Central Institute of Agricultural Engineering, Bhopal
Chaudhary Charan Singh Haryana Agricultural University, Hisar
Indian Agricultural Statistics Research Institute, New Delhi
Tamil Nadu Agricultural University, Coimbatore
Banasthali University, Jaipur etc.
Syllabus for the course:               
The syllabus for the course for four years is as follows:
Agronomy (1 & 2) – study of crop production & field crops
Plant pathology – plant diseases
Genetics and plant breeding – physiology and genetic engineering and others
Horticulture – study of fruit crops and vegetables, landscaping.
Agricultural Engineering – machinery, pumps, surveying.
Livestock and Poultry Production – study about farm animals and poultry.
Entomology – study about insects
Computer science – basics
Statistics etc.
Advanced Courses:        
The post graduate courses that can be attained are:
M.F.S.C. Applied Agriculture
M.Sc. Agriculture
M.Sc. Agricultural Biochemistry
M.Sc. Animal Husbandry & Drying
M.Sc. Wild Life Sciences
M.B.A. Agriculture
Ph.D. Agriculture Biotechnology etc.
Jobs offered for B.Sc. Agriculture:
The jobs offered for this course are as follows:
Agricultural Officer
Forest Officer
Farm Manager
Agricultural Advisor
Production Manager
Research Manager
Farm Consultant etc.
Salary allocation:
Salary allocated for the respective designations may start from Rs.20,000/-p.m.
Company allocation for jobs under BSc Agriculture:
The companies that hires graduates for B.Sc.Agriculture are as follows:
Agricultural Departments
Commercial Farming
Food Corporation of India
National Dairy Development Board
NABARD & its associate banks
Indian Council of Agricultural Research
Agro based Industries etc.
Also Read Agricultural Career Prospectus