CMA Course Details: Many students are asking about CMA Course Details. They have doubts about "what is CMA Full Form, CMA course syllabus, CMA Course Duration etc". In the last post, we gave Complete CA Course Details, eligibility and CS Course Details. In this post, we are providing details regarding some doubts about CMA Course. For complete Course details see another post Complete CIMA Course Details.
See CMA Course Details Below – CMA Full Form etc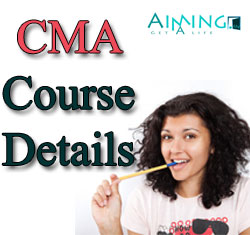 The ICWA full form is Institute of Cost Accountants. (CWA) Cost and works accountant is the descendant of ICWAI and CMA full form is Cost & Management Accountant. ICWA and CMA are the two different names of the same course. ICWA Course name changed to CMA Course. And ICWAI name is changed to The Institute of Cost Accountants of India. There is no difference in the course and only names are different.
CMA Course Syllabus India (2017)
Recently The Institute of Cost Accountants of India made changes in the CMA Course Syllabus. See our post about ICWAI Syllabus 2017 for more details about those changes. In the given notification they announced that Course names are changed. From now on words CMA Inter will be called as CMA Executive course and CMA Final will be called as CMA Professional Course. Also See: Latest ICWAI Syllabus, ICWAI Study Materials For Foundation, Inter & Final.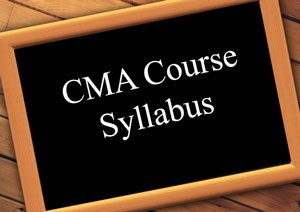 CMA Course Requirements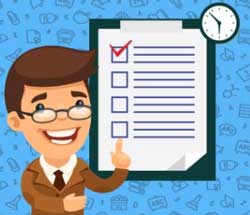 By seeing the above Cost & Management Accountant syllabus details you can get a basic idea about cma course structure, cma program and related cma info. Now to become a cma you need to have required cma qualifications to apply for the Cost & Management Accountant course. CMA Institute already provided the minimum eligibility information. You can see the details below
Cost & Management Accountant Foundation Course Eligibility
Student should have passed 10th Class or equivalent from a recognized Board or Institution.
Passed Senior Secondary Examination under 10+2 scheme of a recognized Board or an Examination recognized by the Central Government as equivalent there to or has passed National Diploma in Commerce Examination held by the All India Council for Technical Education or any State Board of Technical Education under the authority of the said All India Council, or the Diploma in Rural Service Examination conducted by the National Council of Higher Education.
Incumbents waiting for the result can apply for provisional admission.
Cost & Management Accountant Intermediate Course Eligibility
Passed Senior Secondary School Examination (10+2) and Foundation Course of the Institute of Cost Accountants of India/ Graduation in any discipline other than Fine Arts/ Foundation (Entry Level) Part I Examination of CAT of the Institute/ Foundation (Entry Level) Part I Examination and Competency Level Part II Examination of CAT of the Institute.
Passed Foundation of ICSI /Intermediate by whatever name called along with 10+2.
List of other qualifying examination are given in Annexure VI of prospectus.
Incumbents waiting for the result can apply for provisional admission.
CMA Course Registration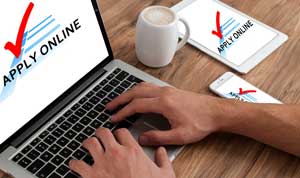 You can apply to the course by registering at the given below regional offices. Apply to the Regional offices with duly filled applications along with relevant documents.
See More Details about ICWA Course Registration Status Checking etc
Regional Centers
City
Covering Areas
Address
Mumbai
Covering areas: Gujarat, Chhattisgarh, Madhya Pradesh, Goa, Maharashtra.union territories: Nagar heveli, Dadra, Daman Diu.
Western India Regional Council, "Rohit Chambers", 4th floor, Janmabhoomi marg, Fort, Mumbai – 400001.Website: 

www.icwai-wirc.org

Chennai
Covering areas: Andhra Pradesh, Tamil nadu, Karnataka, Kerala, Pondicherry. Union territory: Lakshadweep.
Southern India Regional Council, 4, Montieth Lane, Egmore, Chennai – 600008.Website: 

www.sircoficwai.com

Kolkata
Covering areas: Assam, Arunachal Pradesh, Bihar, Jharkhand, Manipur, Meghalaya, Mizoram, Nagaland, Orissa, Tripura, West Bengal, Sikkim, The Andaman & Nicobar Islands and Foreign Countries.
Eastern India Regional Council, 84, Harish Mukherjee Road, Kolkata – 700025.
New Delhi
Covering areas:  Delhi, Haryana, Himachal Pradesh, Jammu & Kashmir, Punjab, Rajasthan, Uttar Pradesh, Uttaranchal. Union Territory: Chandigarh.
Northern India Regional Council, 3, Institutional ares, lodi road, New delhi – 110003.
CMA Course Exam
CMA Course exam application form of CMA Intermediate and CMA Final will be accepted through online mode only by paying through Debit/Credit Cards /Pay fee module of IDBI. No Offline form and Demand Draft (DD) payment will be accepted for domestic candidates from December 2015 term of examination. However candidates opting for overseas centers have to apply offline and send DD along with the form.
Also See: CMA Foundation, Inter & Final Notifications
CMA Course Fees
Uniform Fee Structure for pursuing CMA Courses is notified and shall be made effective for all registrations/enrollment to the Intermediate/ Final Course.
| | | | |
| --- | --- | --- | --- |
| Course | Eligibility | Fees (Oral) | Fees (Postal) |
| Foundation Course | Passed 10th Class | Rs.4000 /- | Rs.4000 /- |
| Intermediate Course | Passed Foundation or Graduation | Rs.20000 /- | Rs.20000 /- |
| Final Course | Passed Intermediate | Rs.17000 /- | Rs.17000 /- |
It may be noted that CMA Foundation Course Fee structure is uniform – irrespective of either Oral or Postal mode of coaching. See More Details About ICWA Registration Fees Details.