Many students are searching about ca course details and asking questions like "how to become a chartered accountant, ca course how many years, Chartered Accountant information" etc. Here we are giving full chartered accountant course details. We also gave CMA Course Details and CS Course Details in the previous post see those posts also. Full CaCourseDetails like eligibility, structure, fee, ca course duration, chartered accountant syllabus and other details.
CA Course Syllabus in CPT, IPCC and Final will be provided. Below is the detailed explanation save this as ca course details pdf for quick reference. After reading this post you will get a good understanding of how to become a chartered accountant. If you want more information to your questions to read the comments below to this post for answers given by other experts and students.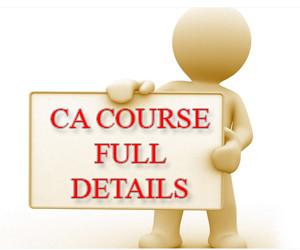 See CA Course Details Below:
Chartered accountancy is the full form of "CA". See the Chartered Accountant course details like ca course structure and eligibility and more below. Also See: CS Course Details, ICWA Course Details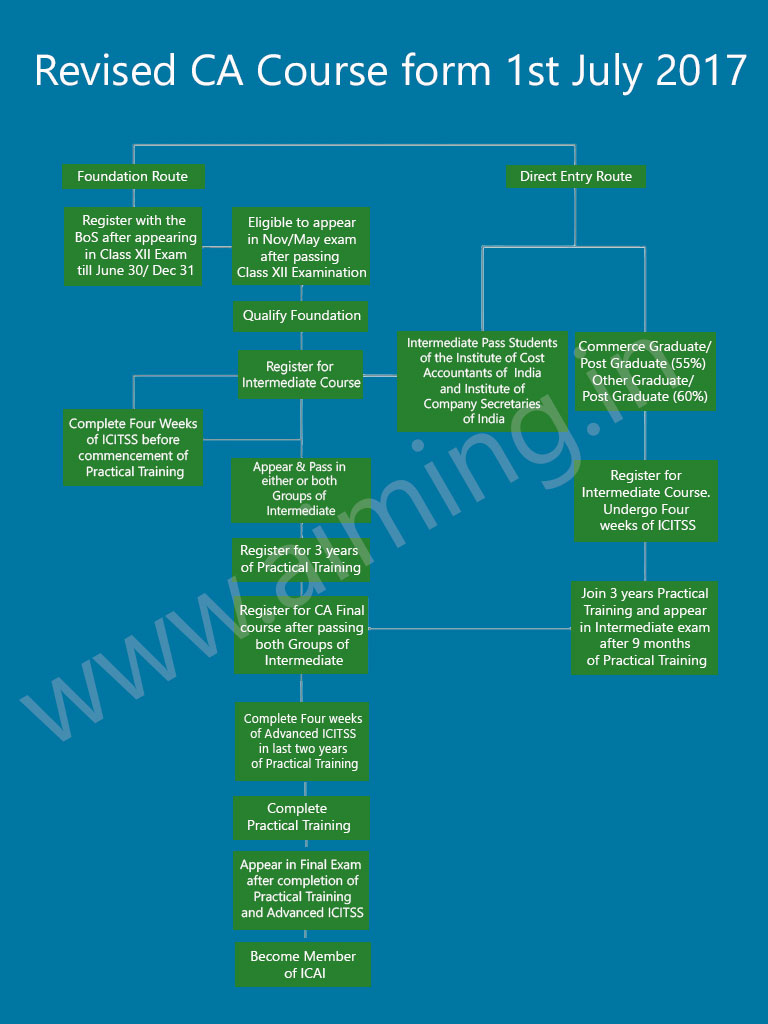 Share the information in this picture with your friends
CA Course Eligibility
After passing the 10th class or any course equal to that which is recognized student can apply for Common Proficiency Course (cpc). After 10+2 qualifying student needs to qualify for CPT exam. After CPT IPCC, Article ship/ Training under a Practicing C.A will be for 3 years and CA Final is there. This is like four stage procedure.
Details About CA Course Eligibility Information
For CPT 10+2 qualification is needed.
Integrated Professional Competence Examination candidate has to qualify in cpt.
Graduate/post graduates in commerce with 55%, other graduates or post graduates with 60% can also apply.
Integrated Professional Competence Course Examination Eligibility
Students who are qualified in cpt, graduate/post graduates in commerce with 55%, other graduates or post graduates with 60% can apply. The candidate has to register 9 months before the exam. After that student has to complete 100 hours of Information Technology Training.
CA Course Requirements
Below is the procedure to become a chartered accountant. They are
Common Proficiency Test
Integrated Professional Competence Course
Three years Article ship / Training under a Practicing Chartered Accountant
CA Final
Below is the detailed and simply understandable explanation and procedure to become a ca.
CPT Registration Online:
After passing 10th everyone is searching for ca course information. Here Registration for cpt course is important. 60 days before the first day of the month in which exam takes place. This time is important for common proficiency test online registration.
Also, see – How to Make Demand Draft Online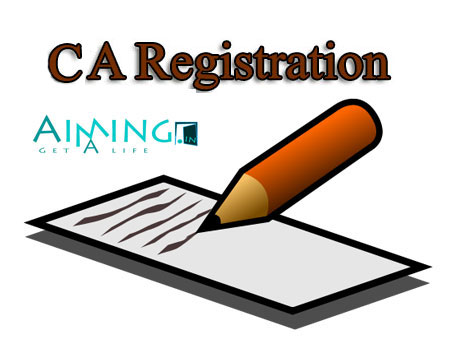 Appear CPT Exam
A student can appear for chartered accountant course after 12th by registering and appearing for CPT. Student needs to wait at least 60 days after cpt registration. Students are eligible to appear the June/December exams if they registered before 1st April or 1st october.
IPCC Registration
Candidate can register for IPCC after passing 10+2 and CPT exam. They need to register before 9months to the first day of the month exam is held.
ITT and Orientation
Complete 100 hours of ITT. Orientation and Information Technology training is to be completed before article ship. These ITT and Orientation can be completed at any time before article ship.
Appear and Pass IPCC
You can appear both groups of IPCE or can appear Group 1 only and later appear group 2.
Chartered Accountant Article ship Registration
After passing IPCE Group 1 or both groups student can register for article ship with practicing chartered accountant for a period of 3 years.
Register for CA Final Course
Attend Chartered Accountancy Final examination during last six months of article ship and pass CA final exams of both groups.
Article ship and GMCS completion
Complete 3 years article ship and GMCS (15 days).
Enroll as a Member
After successfully enrolling you are the professional chartered accountant.
CA Course Syllabus
See the subjects and their marks below.
CPT Subjects and Qualifying Details: (old)
The common proficiency test has four papers. The exam will be objective type and conducted twice a year in June and December. You can see the ca CPT results on this site when they are released. The Four subjects and exam of CPT details are there in the below table.
The examination will be conducted for 200 marks in objective manner. To qualify in the exam candidate have to secure at least 100 marks i.e 50 % marks in the exam. For every wrong answer 0.25 negative marks will be there and 0 marks for un answered questions.
Section 1 10.30 A.m. To 12.30 P.M
Section
Subjects
Marks
Section A
Fundamentals of Accounting
60
Section 2 2.00 P.m. To 4.00 P.M
Section B
Mercantile Laws
40
Section C
General Economics
50
Section D
Quantitative Aptitude
50
CA Foundation Course Details according to CA New syllabus 2016
Form 2016 cpt course will be called as CA Foundation course. It will have six subjects i.e two subjects are added to previous course. The two new subjects are Business communication and General English. Six subjects of CA foundation course Details.
| | | |
| --- | --- | --- |
| Paper | Subject | Marks |
| Paper 1 | Principles & Practices of Accounting | 100 |
| Paper 2 | Business Mathematics & Logical Reasoning and Statistics | 100 |
| Paper 3 | Mercantile Law & General English | 100 |
| Paper 4 | Business Economics and Business & Commercial Knowledge | 100 |
CA Inter Syllabus 2016
There are 2 groups in ipcc and eight subjects are there passing group 1 is necessary for the commencement of the article ship.
IPCC Syllabus:
Paper
Subject
Marks
Group 1
Paper 1
Accounting
100
Paper 2
Company Laws & Other Laws
100
Paper 3
Cost Accounting
100
Paper 4
Direct Tax Laws & Indirect Tax Laws
100
Group 2
Paper 5
Advanced Accounting
100
Paper 6
Auditing & Assurance
100
Paper 7
Financial Management & Business Economic Environment
100
Paper 8
Information Technology & Strategic Management
100
Chartered Accountant Final Course Syllabus 2016
Paper
Subject
Marks
Group 1
Paper-1
Financial Reporting
100
Paper-2
Strategic Financial Management
100
Paper-3
Advanced auditing and professional ethics
100
Paper-4
Corporate Laws and Other Economic Laws
100
Group 2
Paper-5
Advanced Management Accounting.
100
Paper-6
Financial Services & Capital Markets and Information systems control & Audit
100
Paper-7
Advanced Tax Laws & International Taxation
100
Paper-8
Advanced Indirect Tax Laws
100
Chartered Accountant Qualification
Below section explains about ca qualification requirements to become a member and called as a professional chartered accountant.
Foundation Qualification Details
See latest post about ca foundation course for more details about foundation qualifying details.
IPCC Qualifying Details
To qualify 40% in each subject is required and aggregate of 55% is required. You can see ca ipcc results in this site when they are released.
Final Qualifying Details
To qualify 40% in each subject is required and aggregate of 50% is required. After passing Chartered Accountancy Final course enroll as a member and candidate is designated as "Chartered Accountant".
How To Become A Chartered Accountant After Graduation
Duration of ca course after graduation is less CA Course duration after 12th. Because CPT Exception is there for graduated students and can directly apply for IPCC. CA Course eligibility after graduation or post graduates is in commerce with 55%, other graduates or post graduates with 60% can apply. Student has to register before 9 months to the exam. After that student has to complete 100 hours of IT Training. C.A Course materials will be provided by institute.
Latest CA Course Duration Update:
The council has decided to reduce the chartered accountant course duration from five years 3 months to three and half years. Institute has also decided to revamp the ca course structure.
After reading this article we hope that your questions about how to join ca course and procedure to become chartered accountant are cleared.