Chemical Engineering Courses Details: Chemical Engineering is the branch which combines both natural and Experimental sciences. There are many degrees and courses in Chemical Engineering. This is the article Chemical Engineering Course Details which contained Eligibility, Degree Courses, B.Tech University details etc.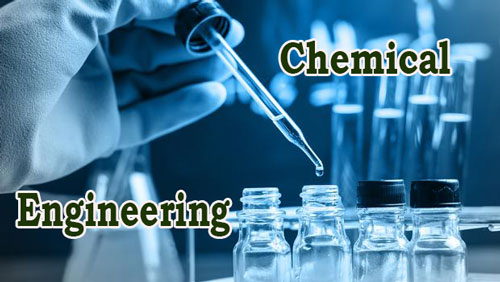 Information about Chemical Engineering:
It is the branch of engineering concerned with the design and operation of industrial chemical plants. This applies physical sciences and Life sciences together with applied Mathematics and Economics. Chemical Engineers design, Construct, Operate the process plants. There will be all time demand for this course. There are various types of Chemical Engineering Courses.
Types of Chemical Engineering Course:
There are various Types of Chemical Engineering Course. They can be classified into:
Academic Courses
Certification Courses
Short Courses
Online Courses etc.
Firstly let us list out the Short Courses:
The Science of Flames
Options in Engineering Sciences,
Competency in Chemical Engineering and Plant Design, Certificate
Chemical Engineering, Certificate
Nuclear Power Engineering, Certificate
Chemical Engineering and Plant Design, Certificate
Chemical and Biochemical Process Engineering, Certificate etc.
Courses Specializations:
Chemical Engineering Course have various Specializations. They are listed below have a look:
Bioengineering
Biotechnology
Microelectronics
Environmental Engineering
Engineering Mechanics
Materials Science
Nanotechnology
Process Dynamics
Thermal Engineering
B.Tech in Chemical Engineering:
Bachelor of Technology is one best option for those who are interested in Chemical Engineering.
Duration: 4 years
Eligibility: 10+2
Fee: Depends on the college or University
Syllabus:
Here is the syllabus of B.Tech Chemical Engineering with Subjects in it.
Introduction to Chemical Engineering
Introduction to Transport Phenomena
Solid Mechanics
Chemical Engineering Lab. I
Fundamentals of Heat and Mass Transfer
Introduction to Numerical Analysis
Process Fluid Mechanics
Chemical Engineering Thermodynamics
Mass Transfer Operations
Chemical Reaction Engg.
Material Science
Advanced Transport Phenomena
Innovation & Product Engineering
Chemical Processes
Thermodynamics of Polymeric Systems
Introduction to Biochemical Engg.
Analysis of Biological and Bioprocess Systems etc….
Online Courses:
There is huge list of courses that are available as Courses Online for Chemical Engineering. They are:
Introduction to Bio-engineering
Transport Processes
Introduction to Modeling and Simulation
Biochemical Engineering
Process Dynamics, Operations, and Control
Integrated Chemical Engineering I
Integrated Chemical Engineering II
Management in Engineering
Chemical Engineering Thermodynamics
Statistical Thermodynamics of Complex Liquids
Atmospheric Physics and Chemistry
Proseminar in Manufacturing
Protein Folding and Human Disease
Computational Quantum Mechanics of Molecular and Extended Systems
Universities Ranking in Chemical Engineering:
Top 5 According to University Ranking's
Massachusetts Institute of Technology (MIT)
Stanford University
University of Cambridge
National University of Singapore
Best Universities for Chemical Engineering:
Here is the list of top 10 Universities in India for Chemical Engineering
Indian Institute of Technology Madras
Indian Institute of Technology (BHU) Varanasi
Indian Institute of Technology Bombay
Jadavpur University
Thapar University
Indian Institute of Technology Kharagpur
Coimbatore Institute of Technology
University Institute of Chemical Engineering and Technology, Panjab University
Sardar Vallabhbhai National Institute of Technology, Surat
Birla Institute of Technology and Science
Career aspects:
There will great career for those who have completed the course and having skills. There will be huge job Opportunities with high salaries. But knowledge and skills is essential.
Salary Details:
One can start with average monthly salary of 28,000 pounds.
This is the complete article about Chemical Engineering Course Details, we hope this article provided you the required Info.