Completing some certifications courses like Java, networking, ethical hacking etc. after your graduation is a good idea to increase your knowledge in the software industry. If you are looking for Ethical Hacking Course Certification and interested in IT Career, then see the best organizations and course details.
Top Indian Institutes offers a certified ethical hacking course where students can learn forensic, learn ethical hacking, security courses, penetration testing.
This page contains information on Ethical Hacking and in our previous post, we wrote about computer engineering course details. Please read complete article to get more in-depth knowledge on this.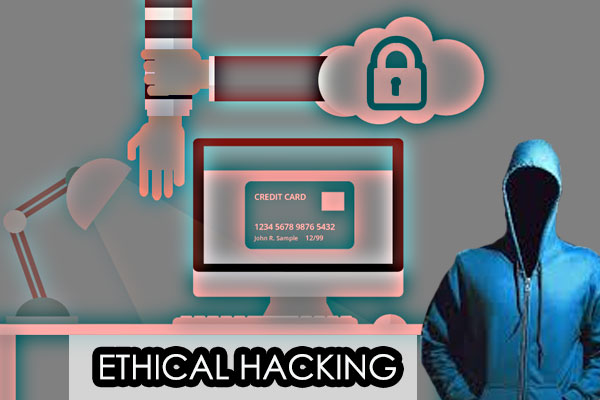 What is Ethical Hacking?
Ethical Hacking is the process of breaking into an organization's Information Technology Networks and Systems to test their weakness and vulnerabilities. There are 5 phases in hacking which includes investigation, gaining access, enumeration, maintaining access, and covering tracks. Hackers use various hacking tools and techniques in each of these phases.
Ethical Hacker is a qualification obtained by assessing the security of computer systems, using penetration testing techniques.
Difference Between Hacker and Ethical Hacker
Ethical hackers are trained persons in hacking to improve the organization security by hacking their own company software and reporting the loop holes to the company. Whereas hackers don't do this reporting task, instead they steal the information and sometimes lock your system.The Sad part of hacking is they can misuse your personal information or they can shop online by using your credit card information. That's why Information security is becoming more and more difficult task.
As an Ethical Hacker, you can protect your company
After joining in an organization as a hacker, your prime responsibility is to test each and every possible way to hack your company software or website before other hackers do and report it to the development team. So that they can choose an alternate way to handle this vulnerability
Are You a Victim of Hacking? Want to Protect Yourself from Hacking?
Don't be panic, hacking is becoming a routine task in the online world. Especially kids and old age people will become the victims of hacking because they don't know much about online security.
How to protect yourself in this online world?
Following the best practices can help you to protect yourself from the hands of hackers. Follow these basic protections to improve your system security.
Update your device operating system regularly (Ex: – Windows 10).
Install premium antivirus software with firewall and malware protection.
Install Firewall software like Comodo firewall. (If you are using free antivirus like Avast, AVG etc)
Update your web browser and remove any unwanted browser extensions.
Don't open illegal websites or deep dark website.
Check the website URL in the browser address tab. (To avoid phishing websites).
Don't use a single password for multiple online accounts etc.
The above are only some of the basic protection steps. Just Google some more tips to improve your awareness about cyber protection.
Ethical Hacking Course
There is a big list of software engineering courses like java, dot net, etc offered by many institutions. This Ethical Hacking Course is not a long term course it is a short term course. Ethical Hacking Course will be more helpful when you learned hardware and networking, software development, server side scripting etc.
Ethical Hacking Training covers the following
Introduction to Ethical Hacking
Foot printing and Reconnaissance
Scanning
Enumeration
System Hacking
Trojans and Backdoors
Viruses and Worms
Sniffers
Social Engineering
Denial of Service
Session Hijacking
Hijacking Web servers
Hacking Web Applications
SQL Injection
Hacking Wireless Networks
Evading IDS
Buffer Overflow
Cryptography
Penetration Testing
Job Opportunities After Completing Ethical Hacking Course
From multinational companies to small start-up companies, every company welcoming the candidates who completed ethical hacking certification. If you are a qualified ethical hacker you can expect a minimum of five figure salary package. You can look for job opportunities in Google, Facebook, and other online based businesses.