Biochemistry plays a vital both in modern Agriculture and medicine fields. Biochemistry includes genetics, microbiology, forensics, plant science and medicine. The Biochemistry helps to find better diagnostics tests, so through this tests we can caught the diseases sooner. Bio-chemistry is useful for us in the agriculture sector to develop the pesticides which are not harmful to crops.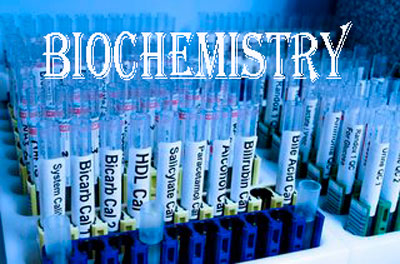 The scope of Biochemistry:
Biochemistry is the study of the structure, composition and chemical reactions of substances in living organisms. In medicine, Bio-chemistry can help to figure out microorganisms and found the ways to kill them. Biochemistry supports our understanding of health and diseases. Biochemistry is one the best course and it really helps us to know what is happening in our body for every day. Through this information, we can protect our health.
A Bio-chemistry graduate can get good jobs in private and government companies like Medical Instrument companies, Food and drink companies, Research companies, and Laboratories, Chemical manufacturing companies etc.
Biochemistry has revealed abnormalities in the metabolism their relationship to various diseases.
Bio-chemistry has ramified into many branches like Medicine, Pharmacy, Biology, and Agriculture etc.
Biochemists must have the ability to make significant contributions towards illumination and grasping of the DNA structure.
Bio-chemistry has obvious applications in medicine and in veterinary medicine.
Eligibility for Bio-chemistry
The basic eligibility of Biochamistry course for a student who have completed 10 +2 with 50% of marks with Biology and Math are as subjects.
The courses of Biochemistry:
Bachelor of Bio-chemistry
Master of Bio-chemistry
M.Phil. in Bio-chemistry
Ph.D. in Bio-chemistry
Also See: BSc Chemistry Course Details
Duration of Course
Bachelor of Bio-chemistry course duration is three years and Master of Biochemistry course duration is two years.
Job Profiles:  
Here given some of the job profiles of the Bio-chemistry.
Biotechnologist
Laboratory Technician
Biomedical Scientist
Research Scientist
Clinical Scientist
Chemist
Research Associates
Pharmacologist
Clinical Biochemist
Salary Ranges:
Generally the salary is based on candidate experience and the global location they choose.
The starting salary of fresher Biochemistry graduate is 25,000 approximately.
The experienced Biochemist can earn around 26,000 – 35,000.
The highly experienced Biochemist can earn up to 42,000.
Sometimes the Biochemists can get a bonus from the companies.
Employment Areas:
The Biochemists can employ both in Public and Private companies like Medical manufacturing companies, Laboratories, Chemical manufacturing companies, Beauty and Care companies etc. The Biochemists can work in hospitals also.
Here some of the top Biotech companies in India shown for you.
Biocon, Bangalore
Piramal Healthcare, Mumbai
Serum Institute of India, Pune
Bharat Serum, Mumbai
Panacea Biotech, New Delhi
Indian Immunologicals , Hyderabad
Raasi seeds, Attur
GlaxoSmithKline, Mumbai
Novo Nordisk, Bangalore
TransAsia Biomedics , Mumbai
Praj Industires, Pune
Zydus Cadila, Ahmedabad