Bachelor of Science Animation and Visual Effects is an undergraduate course of Animation and Multimedia. This Course provides complete knowledge in 2D Classical & Digital, 3D Animation and Visual Effects. This course aims to help the students fascinating about the world of Animation. This Course exposes the students to industry relevant software's. The BSc Animation and Visual Effects degree is one of the courses which allows the students in the domain of Animation and graphic related arts.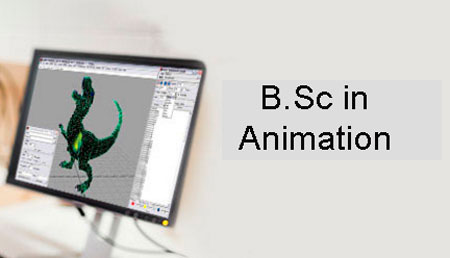 Scope of BSc Animation and Visual Effects:
B.Sc. in Animation and Visual Effects is one of the job oriented course in India. The B.Sc. Animation course provides the students to understand the importance of animation and film making. This course will train the students to gain knowledge about the basic traditional animation to sophisticated 3D animation and film making. Students use professional Visual effects software and taught how to use them both in Animation and live action video. After this course completion students have many scopes in various fields.
Duration and Course Details:
The B.Sc. Animation and Visual Effects program is the Bachelor course of Science. This course is divided into six semesters. Each semester duration is six months. Projects and assignments form is an integral part of the course. Depending upon the institute internal tests may conduct in the academic year ending.
Click Here for Complete Animation Course Details
Eligibility for the Course:
Students who have passed in the intermediate board exams with 50 percent marks are eligible to pursue this course. Many institutions accept the diploma Animation holders directly to place them in second year.
BSc Animation and Visual Effects Course Syllabus:
Here we give only some of the important subjects of B.Sc. Animation and Visual Effects Course.
English
2D Classical and Digital Animation
Visual Effects
Digital Imaging
Basics of 2D Animation
Preproduction
Media Management
Advanced Digital Graphics
Drawing and Composition
Elective Subject
Computer Animation
Elective subjects are more specializations. These will help one specialize in various sub branches with in the field of the Animation.
Top colleges and Universities offering B.sc Animation and Visual Effects
Frameboxx Animation/Visual Effects Pvt Ltd, Chandigarh
Animaster Academy, Bangalore
Picasso Animation College, Noida
Arena Animation, Indore
FX School, Mumbai
Toonz Animation Academy, Lucknow
Global School of Animation and Games, New Delhi
Westford Institute of Film Technology, Kochi
Davinci Media College, Chennai
MAAC Kamala Nagar( Animation, VFX, Graphics), New Delhi
Fee Structure:
The average fee for the entire course ranges between 1.58 lakhs to 4.50 lakhs.
Job Profiles:
The common Job profiles for Bachelor of Science Animation and visual Effects holders are as follows
Director
Script Writer
Production Designer
Layout Artist
Storyboard Artist
Digital Painter
Editor
Animator