Firstly let us know what is science? It is nothing but the physical and natural phenomena that is taken place in and around us. We shall accept the fact that everything created by God is filled with science.
The best example is the creation of a human man. Not only man everything in the world is filled with science. We don't know that we are facing different branches of sciences around us. So let us see some of them. Along with here we updated Bsc Computers Course Complete info.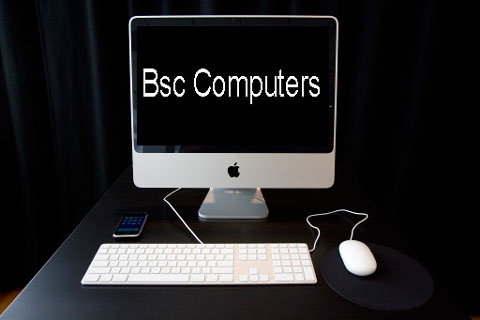 Branches of Science
The branches of science are:
Physics
Chemistry
Biology
Earth Science
Educational Sciences
In the basic education, children learn that how science is filled in every part of life. Later they show interest in dealing different sciences in depth. In every branch of science, we learn many things.
For example; Physical sciences go with energy, mass, inertia etc. Chemical sciences with gases, chemicals, acids and their mixtures etc. Biological Sciences deals with process of natural vegetation, cropping, life cycles of insects etc.
We complete the basic education in dealing with all these branches to some extent. Later to continue i.e; to get knowledge in deep in these subjects, we can go with different specializations in which we are interested in. There are various courses in Science dealing with different specializations. Let us see some of them.
Courses in Sciences
There are different courses dealing with science with different specialisations. Some of them are as follows:
Bachelor of Science (B.Sc.)
Bachelor of Science in Allied Health Sciences
Bachelor of Science in Anatomy
Bachelor of Science in Aquaculture
Bachelor of Science in Advanced Zoology & Bio-technology
Bachelor of Science in Microbiology
Bachelor of Science in Applied Chemistry etc.
B.Sc with computers
After the development in technology, the courses have added the computer sciences with various combinations in the specializations which are helpful to the students not to loose their interest towards computers and sciences.  So Bachelor of Science (B.Sc.) after adding computer science came into existence as B.Sc. Computers.
Subject Combination
Physics, Mathematics, Statistics, Electronics and Computer Science with English and language subject.
Duration of the course
The duration of this Bsc Computers course is 3 years (Six Semesters)
Eligibility Criteria
10+2 with 40 percent marks with a combination of Physics, Chemistry and English are eligible.
Fee allocated for the course
The fee allocated for this course is around Rs.15,000/- to Rs.25,000/- for three consecutive years.
Top colleges for B.Sc. Computers
The colleges having this course are:
Loyola College, Chennai
Xavier's College, Mumbai
Christ University, Banglore
Stephen's College, Delhi
Suresh Gyan Vihar University, Jaipur
Fergusson College, Pune
Vivekananda College, Kolkata
Joseph's College, Calicut
Sri Venkateswara University, Tirupati
Osmania University, Hyderabad
Mount Carmel College, Banglore
National P.G. College, Lucknow
A.V. College, Chandigarh
Jobs after Bsc Computers Course      
The jobs suitable for the course of B.Sc. Computers:
Call Centers
Computer-Aided Design
Computer Science Engineer
Hardware Engineer
Network Engineer
Software Engineer
Web Designer
Web Developer
Placements in companies
The placements for this Bsc Computers course are:
Salary Package for this course
Each company offers various salary packages based on demand, experience, and location of the company. Generally, the salary package starts from Rs.2,00,000/- to Rs.3,00,000/-