BMS COURSE DETAILS: In today's cut-throat competitive corporate world, it is very much essential to possess a qualification which has skill and the one which aims demand for our qualification. Due to such competition, the corporate world requires a professional qualified and skilled management graduates who can take up jobs and provide results and benefits to the company..
| | |
| --- | --- |
| Course Name | Bachelor of Management Studies |
| Level | Under-Graduation |
| Eligibility | 10+2 or Equivalent |
| Fees | Varies from the college/universities |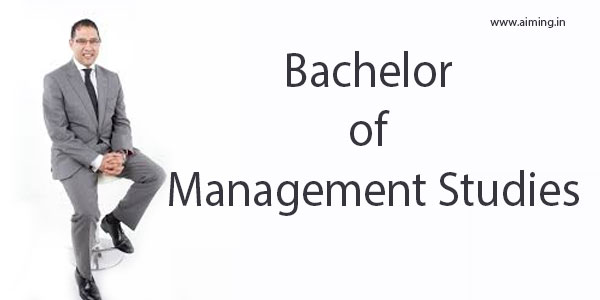 WHAT IS BMS COURSE?
BMS Full form is Bachelor of Management Studies. BMS is such course which makes students learns about the Fundamentals of management at the graduation level. If a candidate is committed and dedicated towards learning then the course also helps to provide a specialized learning of various management areas. The benefit of taking the B.M.S course is that students are exposed to the basics of corporate culture with the help of projects and assignment's and they learn about the strategic management, crisis management and making optimum utilization of resources.
SEE BMS COURSE DETAILS BELOW
BMS meaning is Bachelors of Management Studies and it is an undergraduate program for management studies offered by many universities throughout the World. The course allows you with a promising career in the field of management. This is a 3 year course that can be done either in regular basis else distance education according to the feasibility of the student.
BMS COURSE SCOPE AND BENEFITS OF STYUDING:
The first and foremost advantage of undertaking a BMS degree is that the students are exposed to the basics of corporate culture. They are taught to analyse and understand the root cause of any crisis and to strategically solve the issues by making use of the available infrastructure.
Students are made to understand the importance of organizational hierarchy, team work, target oriented attitude, leadership, problem soloing skills, and promptness in the work. This makes them highly compatible for the corporate works.
BMS COURSE ELIGIBILTY:
Students who earn 10+2 or its equivalent with a minimum of 50% in the core subjects in any of the stream are deemed to be qualified for getting graduated in B M S course. A special importance is given to students in commerce field.
BMS FEES STRUCTURE:
As BMS is regarded to be an undergraduate course fee structure may be accordingly high when compared to the remaining courses and the fee varies from the college/universities. Some colleges/universities may not provide Industrial training and hence in such organisations fee may be comparatively less.
NOTE: In some selected colleges/universities admission is done based on an entrance examination. Mainly in Delhi, Ahmadabad, Allahabad, Chandigarh, Hyderabad and Kolkata such an examination is conducted to test the calibre of the student

Duration of such entrance examination: 2hours

Number of question-100

Areas of questionnaires:

Quantitative ability

Reasoning and Analytical ability

General English

Business & General Awareness

A selection criterion for any applicant is on the basis of weightage given below.

Written Examinationà 12th/Equivalent examination percentageàPersonal interview
BMS DEGREE CORE & MAJOR CURRICULUM: (BMS SYLLABUS)
This programme enables students to develop knowledge and skills in the range of business functions while setting them within the wider context of current business practice. In the first and second years, students will have a variety of choices of the core business discipline. The main core BMS subjects in the first two years are list out below.
Fundamentals of accounting.
Introduction to finance.
Operations and Information management.
Human resource management.
Introduction to marketing.
Business Economics.
Organizational behaviour.
Business laws.
In the third year students will undergo a project work forming teams and an Industrial training for a period of 3 months is provided to the students and will have a choice of subjects based on their own interest and career aspirations…
OPTIONAL BMS SUBJECTS:
Strategic management.
Managerial economics.
Bank strategy and /management.
Entrepreneurship.
Introduction to International business.
Leadership.
Advanced financial accounting.
BMS CAREER OPPRTUNITY:
After the completion of Bachelor's in Management Studies there is a plethora of job opportunity in the junior level managerial positions available in the market. The student can get to explore jobs in the department particularly they get specialized in their final year. Some of the key roles are explained hereby.
Business consultant.
Business Administration Researcher.
Finance manager.
Information Systems Manager.
Production manager.
Management accountant.
Marketing manager.
Research and development manager.
Business Administration Professor.
BMS EMPLOYEEMNET AREAS:
Banks.
Business consultancies.
Business houses.
Export companies.
Financial organizations.
Industrial houses.
Multinational companies.
Marketing organizational.