Genetic engineering course is the one which is in huge demand. There are plenty of opportunities for genetic engineers. So, many of the students are planning their career towards Genetic Engineering. In this article, we have provided complete details of Genetic engineering course details like eligibility, duration, important subjects, colleges, jobs, employment areas and salary.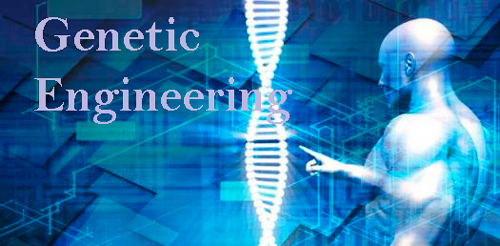 About Genetic Engineering Course
Genetic Engineering is also known as genetic modification. Genetic Engineering is a process of manually adding new DNA to a living organism through artificial methods. Genetic engineering is a combination of two concepts biology and engineering concepts. Genetic engineering involves study of DNA and genes. Some examples of Genetic engineering are golden rice, glow in dark cats, bigger, longer and everlasting tomatoes etc.
Specializations of Genetic Engineering Course
Genomics
Cytogenetics
Immunogenetics
Classical Genetics
Molecular Genetics
Developmental Genetics
Clinical Genetics
Animal Energetics and Genetics
Genetic Toxicology
Population, Quantitative and Ecological Genetics
List of Courses of Genetic Engineering Course
Bachelor's courses
Master's courses
Bachelors in Genetic Engineering Course
B.E/B.Tech in genetics engineering comes under bachelors of genetic engineering course. Traditional breeding methods used for propagation of recombinant organisms concepts are taken in this course.
Eligibility
The eligibility to pursue this bachelor's course is clearing 12th standard exam with biology, physics and chemistry as core subjects.
Duration
The time required to complete this bachelor's course is 4 years.
Important Subjects
This course consists of both theory and practical knowledge
Theory Subjects
Basic engineering
Material science
Cell biology
Bio chemistry
Enzyme technology
Mechanical operations and heat technology
Molecular biology
Bioprocess principals
Momentum transfer
Gene therapy
Stem cell biology
Bio-separation technology
Bio sensors and chips
Practical Labs
Computer literacy lab
Biochemistry lab
Microbiology lab
Personality development
Bio process engineering lab
Gene expression lab
Gene cloning & DNA Sequencing Lab
Animal cell culture lab
Industrial training
Masters in Genetic Engineering Course
M.Sc in genetic engineering and M.Tech in genetic engineering comes under masters in genetic engineering. It is a postgraduate program. The course involves introduction to foreign DNA or synthetic genes into the organism of interest.
Eligibility
The student should be a graduate holder in the relevant field. All India Combined Exam conducted by JNU is the entrance exam for different universities and to admission in IITs GATE is the entrance exam.
Duration
The time required to complete this course is 2 years.
Important Subjects
  The course consists of both theory and practical subjects.
Theory Subjects
Immunobiology
Human Genetics
Recombinant Gene Technology
Genetic Engineering of Plants
Chromosomes Structure & Function
Genetics of Model Organisms
Microbial Biotechnology
Environmental Biotechnology
Genetic Engineering in Business
Stem Cell Technology
Practical Labs
Cell Culture Techniques
Microscopy & Instrumentation
Life Cycle Studies
Genetic Toxicity Testing
Bioinformatics
Project Work
Best Colleges of Genetic Engineering Course
IITs in Delhi, Kharagpur, Madras
Indian Institute of Science, Bangalore
All India Institute of Medical Sciences, New Delhi
Institute of Genetic engineering, Kolkata
Omsanthi Engineering College, Gujarat
Job Roles of Genetic Engineering Course
Lecturer & Professor
Junior Research Fellow
Plant Breeder
Research Associate
Security Engineer
Control engineer
Technical writer
Production Control Analyst
Field Service Engineer
Scientific/Medical Writer
Research Scientist
Junior Mustard Breeder
R&D Coordinator
Clinical Analyst
Physical Design Engineer
Genetics Laboratory Technician
Drug Discovery Engineer
Bio-Technician
Molecular Genetic Clinical Lab Scientist
Employment Areas of Genetic Engineering Course
Colleges & Universities
Management & Health System
Agricultural Sectors
Medical & Pharmaceutical Industries
Research and Development sectors
IT and Software Fields
Military
DNA Forensics Department
Food Processing Industry
Biotechnology Industries
Salary of Genetic Engineers
The salary of genetic engineer in India is Rs.20, 000 to Rs.35, 000 per month. In USA the salary of Genetic Engineer is $159, 399 to $194, 895 per annum.
Also See: Various Engineering Career Options