Bioinformatics is a rapidly growing career field and an emerging scientific discipline. Bioinformatics involves the use of computers to collect, organize and use the biological information to answer questions to related fields like evolutionary biology. There are different types of career opportunities are available for the different stream students. You can read the information in this article like Bioinformatics Courses, scope, job profiles etc., details.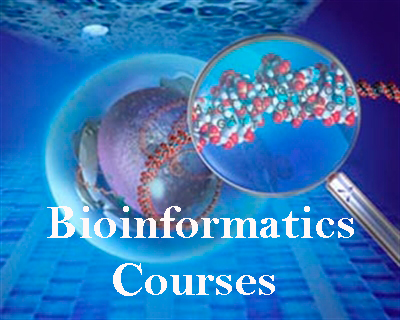 What is Bioinformatics?
Bioinformatics is the one of the important application of information technology to study of living things generally at the molecular level. The main goal of the bioinformatics is to convert multiplex of complex data into useful information and knowledge. Usually, the biology, information technology and computer science meet to facilitate the discovery and research process. A professional bioinformatics specialist uses both software development and computer programming to design large, complex databases for biological information such as the human genome.
Scope of Bioinformatics:
There is a great scope for Bioinformatics in India. At present, the biological and medical labs use methods that produce extremely large data sets which can't be analyzed by hand. In addition, the bioinformatics plays a vital in the biomedical research field. The research work of genetic diseases and medical genomics is rapidly increasing and the future of personalized medicine depends on bioinformatics methods. This biological and medical research and development can't be done without the bioinformatics procedure.
The career prospects of bioinformatics have been increasing with more use of information technology in the field of molecular biology. Bioinformatics is the computer and data specialists who work with in biotechnology and biological research areas. You can get employment opportunities in all sectors of biotechnology, biomedical and pharmaceutical sciences, hospitals, industries and as well as in research institutions also. Some other specific areas like Sequence assembly and analysis, Data design and maintenance etc.
Courses of Bioinformatics:
Bachelor Courses
Master Courses
B.Sc. in Bioinformatics & B.Sc. in Bioinformatics (Honors):
B.Sc. stands for Bachelor of Science. These bachelor courses duration is three years. Bioinformatics is the field of biosciences that applies statistics molecular biology. This course is an undergraduate course.
Eligibility Criteria: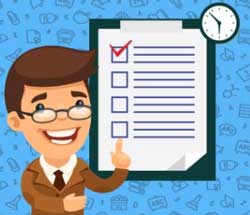 The students who want to pursue this bachelor courses need to complete their 10+2 class with science subjects mathematics, biology and chemistry.
B.Tech/ B.E in Bioinformatics:
Both B.Tech and B.E stands for Bachelor of Technology and Bachelor of Engineering. This engineering is a four years duration course divided into eight semesters. The semesters are divides for the purpose is to teach all the aspects of bioinformatics step by step to the students.
Eligibility Criteria:
The minimum eligibility for the course is that the student must have complete the 12th class with physics, biology and chemistry subjects.
Some reputed colleges/universities will conduct an entrance exam at both national and state level for the admission of a candidate.
M.Sc. in Bioinformatics:
M.Sc. stands for Master of Science. The duration of this course is two years. The master program enables the students to develop and effectively use best bioinformatics practice to solve scientific problems. This course also provide a preparation for entry into a Research Higher Degree program.
Eligibility Criteria:
The candidates with equivalent bachelor degree in science, IT, engineering can apply for this course.                  
M.Tech/M.E in Bioinformatics:
M.Tech stand for Master of Technology and M.E stands for Master of Engineering. This master is a two years duration course. This program provides a choice of electives both from the biology as well as IT domains.
Eligibility Criteria:
B.Tech/B.E candidates in CS/Biotech/IT/Bioinformatics and Master's degree in Bioinformatics candidates can apply for this Bioinformatics Courses.
Higher Education of Bioinformatics:
Doctor of Philosophy in Bioinformatics
Fee Structure: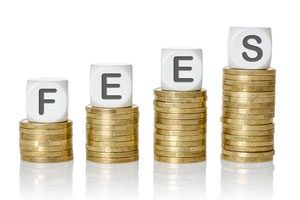 Mostly the fee structure is based on the candidate's category and location of the college or institution that the candidate should be choose for his/her requirements. The fee is vary from one institution to another due to the bachelor's and master's degree programs.
Best Colleges/Universities which are offering Bioinformatics Courses:
Still, there are a very few number of colleges which offer the Bioinformatics Courses are listed below.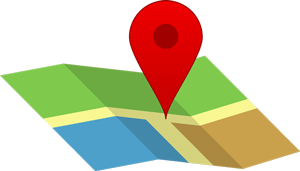 Amity University, Calcutta
Satyabhama University, Chennai
Rai University, Saroda
Udaya College of Arts and Science, Kanniyakumari
Jawaharlal Nehru University, New Delhi
Bioinformatics Institute of India, Noida
DAV University, Jalandhar
Institute of Bioinformatics and Applied Biotechnology, Bangalore
Job Profiles:
If you want to know the job profiles of Bioinformatics see the given below list.
Lecturer/ Teacher
Software Developer
Marketing Executives
Service provider in discovery software and in research applications
Bio- Analysts
Database designer
Researcher
Project Manage