Criminology is one of the challenging fields. The crime is increasing day by day in various countries. In India, the crime rate is very high. Criminology is the best career in such countries where crime is happened in everywhere and several agencies. NGOs and other bureau has been working in this field. Anyone who studies crime can call themselves a criminologist, which means that it really is not a profession. If you want more information about Criminology Course and career of it read this article.
What is Criminology?
Criminology is the branch of science which deals with the crime and prevention of crime. Forensic science is one of the important part criminologies and the Criminology is directly referred to the crime. Criminologists study the causes, effects and social impacts of crimes. They analyze data to figure out why a crime was committed with the goal of deterring and preventing more criminal behaviour. Generally, the Criminology involves certain important elements such as a cause of crime, prevention of crime, criminal behaviour, crime statistics and criminal justice agencies, criminal career and sociology of law.
Scope of Criminology
We essentially need to focus on the scope of criminology in the criminology assignment. Criminology is the technical or systematic study of the natural world, management, control, extent, causes, sources and prevention of criminal activities, both on the individual and public or social levels. This field stresses sociology, psychology analytical skills along with the application of science to trace the evidence of crime and its cause. The criminologists must have excellent observational and research skills to trace the evidence of crime and its cause.
Criminology Course Details:
Bachelor Courses
Diploma courses
Bachelor Courses:
Bachelor of Arts in Criminology: B.A in Criminology course aims to provide the study to an understanding of criminology and related disciplines at a breadth and depth appropriate to a first-degree qualification.
Bachelor of Science in Criminology: B.Sc. in Criminology provide you with a depth preparation in an academic or professional field. Students in B.Sc. in Criminology tend to study knowledge in areas related to the prevention, causes and control of criminal activities.
Duration & Eligibility: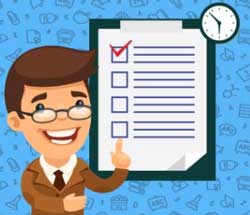 The duration of the Bachelor courses is three years.
The minimum qualification for the students to pursue this bachelor degree is 12th with any stream subjects and 55 percent marks.
Diploma Courses:
Diploma in Cyber crime
Diploma in Forensic Science and Criminology
Diploma in Criminal Law
Diploma in Criminology & Penology
Duration & Eligibility:
The duration of this course is one year.
The applicants who have complete their bachelor degree in criminology are eligible for this course.
Universities of Criminology Courses are listed:
Osmania University, Hyderabad
University of Pune, Pune
University of Madras, Chennai
Bundelkhad University, Jhansi
Vinayaka Institute of Management & Technology
Job Profiles:
Some of the job profiles of criminology graduates:
Researcher
Crime Scene Assistant
Policy Advisor
Cyber Forensic Expert
Assistant Professor
Private Detectives
B.I Agents
Police Officers
Crime Investigators
Forensic Engineer
Crime Laboratory Analyst
Employment Areas:
In India, many of detective agencies are establishing and requiring the professional criminology. There are good job opportunities for criminology students.
Police Departments
Forensic Department
Research Area
Medical Hospitals
CBI
Court
Crime Laboratories
Colleges/ Institutions
Salary Structure:
The salary for the criminologist is fixed in the government sector and private sector salary range depends on one case on which the person working. Generally, the criminologists can earn approximately around Rs. 3 lakhs to 4 lakhs per year.
Advanced Courses of Criminology:                 
Master of Science in Criminology
Master of Arts in Criminology
Master of Legislative law in Criminal law
Master of Arts in Anti-Terrorism Law
Post-Graduation Diploma in Forensic and Criminology