Events are an integral part of human life. They touch almost all the aspects of our social existence. Birthday celebrations, social gatherings, engagements, and weddings are events we celebrate at the personal level. A successful event requires hard work and a diverse range of skills and experiences. The events industry is much broader than you think. In this article, you can learn Diploma in Event Management Course Details. So scroll down the page and get complete info.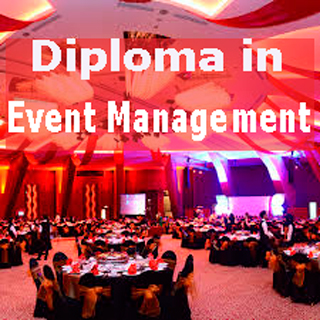 What is Event Management?
Event Management is the application for the project management to the creation and development of social events like festivals, formal parties, ceremonies, conferences and conventions etc. Event management is a multifaceted activity. It includes the relationship management, creativity, meticulous planning, marketing, advertising and much more. This management involves the studying brand, devising the event concept, identifying the target audience, planning the logistics, and coordinating the technical aspects before launching an event. Event management companies organizing the many social events, some of the events are given below.
Product Launches
Awards, Launches and VIP events
Charity Events
Weddings
Festivals
Sport Events
Roadshows, meetings, and conferences
Exhibitions/fashion shows
Cultural gathering or cultural programs
Talent Hunt Shows
Role of the Event Manager
Event manager is a person of vision, energy and commitment in a position responsibility and authority. The event manager expert at the creative, technical and logistical elements that help an event succeed. Understanding the objectives, managing budget and risk, sourcing and managing suppliers, establishing timelines, marketing and communications are the important elements that the event manager must follow while organizing an event. Event managers and their teams are often behind the scenes running the events. It is a multidimensional profession. The event managers may also be involved in more than just the planning and execution of the event but also brand building, communication strategy and marketing.
Duties and responsibilities of an Event manager are given below.
An event manager is a project manager set or define goals and assign tasks.
Motivate and evaluate the staff.
Plan budget and balance the books.
Design themes, decorations and printed materials.
Target the audience and develop public campaigns of the event.
Sell the events to the organizations or financial sponsors.
Develop and schedule programming.
Choose and implement food service system.
Diploma in Event Management Course Details
This course is diploma level course in Event Management. This diploma program helps the students gaining a thorough knowledge and understanding multiple facts of the Event advertising, marketing, event accounting, brand management, presentation and sponsorship skills, Modern event management including computer application, event catering, corporate communication and venue management etc.
Duration:
The duration time to complete this course is twelve months it means one year.
Eligibility Criteria:
The basic eligibility to pursue this course is 10 or 12th class. The students can choose this course after completion of their higher and senior secondary level education.
Important Subjects:
Business Communication and Negotiation Skills
Marketing Management
Consumer behavior and Brand Management
Financial Accounting
Event Planning
Cross Cultural Management
Culture and Entertainment
IT for Event Management
Event Production and Logistics
Human Resource Management
Economics and Management Decisions
Media Economics
Qualitative Techniques
Budgeting and Costing of Events
Event Campaign
Online Diploma Courses in Event Management:
Online Diploma in Event management courses can be offered by many institutions through distance learning departments. Here we are providing you some of the online diploma courses.
Diploma in Foundations of Event Management Course
Diploma in Event Budgeting Course
Diploma in Entertainment and Production Course
Diploma in Final Event management Project Course
Diploma in Event management operations Course
Diploma in Risk Management of Event Planning Course
Different Modules of Online DEM Programs:
Event Management Planning
Fundraising Events
Marketing Events and Digital Marketing
Creativity in Events
Sports, Hospitality and Sponsorship
Budgeting and Event Documentation
Social Media
Eco-friendly Events
Best Event Management Colleges in India:
Number of Colleges/Universities are offering Event management courses in India, Some of the best colleges are given below.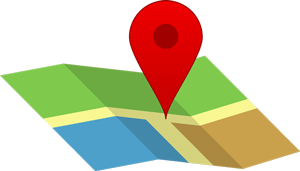 National Academy of Event Management and Development- Mumbai
Impact Institute of Event Management- New Delhi
National Academy of Media and Events- Calcutta
International Institute of Fashion Technology- Delhi
Krupanidhi School of Management- Bangalore
Shri Ramswaroop Memorial University- Lucknow
GD Goenka University- Gurgaon
Fee Structure:
The average fee for the diploma in event management course is approximately Rs. 59.5k-70k. The fees may vary form one college to another sometimes.
Job Profiles of DEM Course:
The event management students can get employment opportunities both in private and public sector due to the demand for this sector. Let's view some of the job profiles of DEM course.
Management Trainee
Coordinator
Customer care executive
Accounts executive
Office Assistant
Business Development Executive
Event Manager
Top Event Management jobs Recruitment Companies:
Wizcraft International Entertainment Pvt Ltd
Cineyug Entertainment
Sercon
TCI Consultancy Services and 'e' Events
Cox and King
360 Degrees
DNA Network Pvt ltd
Tafcon Grou
Also See: Various Management Courses Details