The word engineering is defined as the application of mathematics, as well as scientific, economic, social and practical knowledge in order to invent, design, develop, maintain, research, solutions, and organizations. There are many branches in engineering. Aerospace Engineering is one of the streams of engineering. In this column we have provided complete information on aerospace engineering course details like eligibility, duration, admission, top colleges and much more.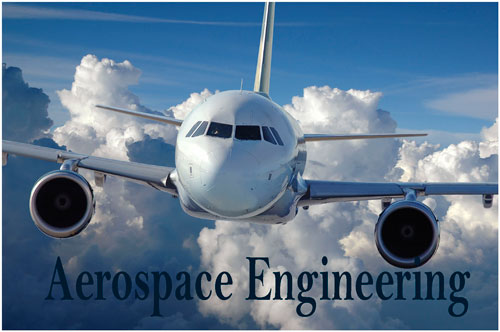 About Aerospace Engineering
Aerospace Engineering is an undergraduate course under the disciplines of engineering. AerospaceEngineering is mainly concerned with design, construction, and science of aircraft and spacecraft. Particularly aerospace engineering is astronautics branch and familiarly referred as rocket science. Aerospace engineering deals with design, manufacturing, functioning and maintenance of airborne vehicles like space crafts, aircrafts, missiles and helicopters. This course covers both aeronautical and astronautical engineering.
Eligibility Criteria
The eligibility to pursue this course is minimum pass percentage of 60% in 10+2 with mathematics, physics and chemistry as main subjects in intermediate or in 12th standard in case of central schools.
Course Duration
As it is an under graduate degree program the time period to complete this course is 4years which is divided into 8semesters.
Admission Process
Generally, admission of this course is based on the merit list by seeing the marks of the candidates in the entrance test conducted by the government under education department.
In some reputed colleges and deemed universities, the separate entrance test is conducted by the respective colleges and seat is allocated to candidates based on merit list.
Important Subjects
The AE Course involves both theory and practical classes.
Subjects in Theory Part
Engineering graphics
Engineering mathematics I&II
Engineering physics I&I
Engineering Chemistry I&II
English
Engineering Mechanics
Computer programming
Basic electrical and electronics engineering
Solid mechanics
Aerodynamics
Spaceflight mechanics
Aircraft design
Aerospace propulsion
Numerical methods
Elements of avionics
Subjects in Practical Part
Engineering practices laboratory
Computer aided drafting and modelling laboratory
Aerospace structures lab
Flight dynamics lab
Propulsion lab
Project work
Aerospace Engineering Career
After completion of under graduation in Aerospace Engineering, one can go for their higher studies and can pursue their master's degree.
One can choose job types like design engineer, sensor engineer, development engineer, team leader, technical publication engineer, system engineers-aerospace, manufacturing engineer, aerospace scientists, product sales engineer, quality manager, field service technician aircraft production managers etc.
Aerospace Engineering Employment Areas
Following are respresents the employment areas for Aerospace Enginering.
NASA
Airlines
Helicopter companies
ONGC
Air force, army and navy
Defense research and development laboratories
Aviation companies
Corporate research companies
Aeronautical development establishment
Colleges and Universities
Aerospace Engineers Top Recruiters
Here is a list of the top aerospace engineering companies in the world, see the companies as below
L&T
Tata advanced systems
Pawan Hans helicopters
Mahindra Aerospace
Hindustan Aeronautics Limited
National aerospace laboratories
Rockwell Collins
ASRC aerospace corporation
Samtel avionics
Inter orbital systems
Salary Structure
In India, the average salary for a fresher from IITs is maximum 15lakhs per year. An aerospace engineer graduate fresher from a recognised college or university is minimum 6lakhs per year.
Top Colleges for Aerospace Engineering
IITs in Bombay, Kanpur, Madras and Kharagpur
Hindustan University, Chennai
Indian Institute of aeronautical engineering, Dehradun
Punjab engineering college, Chandigarh
Manipal Institute of technology
Also See: Various Engineering Career Options