How to become a pharmacist? If you want to become a pharmacist then there is a course in medicine field i.e. D.Pharma or D.Pharm. It is a diploma certification course. This article gives you the complete information regarding D Pharm Course Details, eligibility, subjects, jobs and more.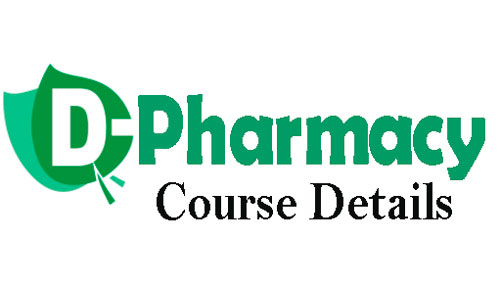 D Pharm Course Details
D.Pharm or D.Pharma full form is Diploma in Pharmacy. This diploma course is the minimum course to practice and work as a pharmacist in India. Pharmacy is the branch of science and it is the technique of preparing and dispensing medicines and drugs.  Pharmacy is a health profession that relates health sciences with chemical sciences and aims to ensure the safe and effective use of pharmaceutical drugs.
Diploma in Pharmacy Course Eligibility
Qualifying 10+2 exam from sciences stream from a recognised school.
The first year of the three year degree course in science branch.
Clearing intermediate examination from a recognised college.
Course Duration
   The duration of D.Pharma or D.Pharm course is a time period of 2years.
D.Pharm Admission process
In some institutions, the admission is processed by direct admission. In some reputed institutes admission is processed based on the merit lists. In some institutes, admission is based on marks secured in entrance test which was held by the respective institutes.
Fee Structure
In case of government/aided polytechnics college fees is Rs.3800/-
In case of private un-aided pharmacy colleges fees is Rs.17000/-
Note: Tuition fee as applicable by the government which is mandatory.
Important Subjects
Subjects involved in the Diploma in Pharmacy (D.Pharm) as as follows
Pharmaceutics I&II
Health education & communication pharmacy
Pharmaceutical chemistry I
Drug store and business management
Biochemistry
Hospital and clinical pharmacy
Human anatomy and psychology
Pharmacognsy
Career Opportunities & Jobs
After completing diploma course one can go for higher degree academic courses like M.Pharmacy, Ph.D. in pharmacy fields.
One can choose job profiles like tutor, pharmacist, technical supervisor, medical transcriptionist, quality analyst, scientific officer etc.
D.Pharm Employment Areas
Hospitals
Government and private colleges
Chemist shops
Research agencies
Health centers
Drug control administration
Tutor
Analysis and testing
Marketing
Salary Structure
The salary for diploma candidates in India ranges from 8000-20,000 per month.
Best D.Pharm Colleges in Colleges
MET Institute of Pharmacy located in Mumbai
Pharmacy groups, BITS, Pilani
Annamacharya college of pharmacy in Kadapa
M College of Pharmacy in Ahmedabad.
CM college of pharmacy in Hyderabad
Bundelkhand university in Jhansi
Bombay college of pharmacy in Mumbai
Nirmala college of pharmacy in Guntur
Click here for complete D Pharm Course Details