Introduction to Technology: Before going to the concept, let's know what technology is? And what is its need? – Technology is nothing but the creation of objects by using various tools, modern techniques and power sources to get the desired output. After the invention of various technological tools like televisions, computers, mobiles, machines etc. work has become easier with entertainment.
We, in our routine, using technology in various ways for every second. We're very much impressed in working and got addicted to various sources of technology. for more info related to MTech Admissions please go through the complete article.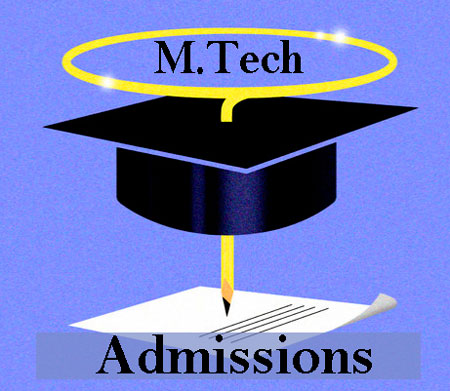 Technological Courses:
Technology is helpful in gaining knowledge and also helpful to attain jobs in the world through various technological courses. There are various technological bachelor courses introduced in all educational institutions along with their extension courses for attaining job opportunities. Let's look through various technological courses.
Bachelor of Technology (B. Tech)
Diploma courses in Technology
Masters of Technology (M. Tech)
Various Computer Courses
Technological Designing Courses etc.
About Bachelor of Technology (B.Tech)
B.Tech course is an undergraduate course to approach the post-graduate course Masters of Technology (M. Tech) dealing with various branches. This undergraduate course duration is for four years with eight semesters. The basic eligibility for B. Tech course 10 + 2 with sciences and mathematics as the basic stream. The course consists of branches like Electrical engineering, Electronical engineering, and Mechanical engineering etc.
About Masters of Technology (M.Tech)
Masters of Technology or M. Tech is nothing but the creation of objects by using various tools and modern techniques to get the desired output.
 Masters of Technology (M.Tech) is a post-graduation course which is a next level to bachelor degree. M. Tech deals with various branches with advanced topics which are helpful for attaining utmost knowledge in various branches of sciences as selected by the candidates. The course also create and provide employment opportunities and also offers placements in famous companies and organizations for the students in and around India. Before going through the course details, let us know the admission process for entering into M. Tech.
MTech Admissions
Many people do not know the process to attain admission to Masters of Technology (M, Tech). Before the process of admission, one should go through the course details of the M. Tech course, get a clear idea about the course they opt and step into the MTech Admissions process. So firstly, let's go through the course details of M. Tech.
 Masters of Technology (M. Tech) Course Details
The course details for M. Tech consists of a duration of course, eligibility of the course, Fee structure of the course etc.
Duration of the Course
The duration of M. Tech course is two consecutive years with four semesters.
Eligibility Criteria
The candidate seeking admission into M. Tech course need the following eligibility requirements:
The candidate should complete his bachelor degree from any recognised University.
The candidate should qualify in his graduate degree with an aggregate of 60%.
In the case of SC / ST, the candidate should score 50% aggregate at his bachelor degree.
Fee Structure for M. Tech
The fee structure varies according to the demand of the branch of study in M. Tech. The fee range starts from Rs.80, 000/- and may vary according to GPA of a bachelor degree.
Colleges for M.Tech
There are various colleges in India for M. Tech specialised with various branches. The candidate can opt for the best college which suits for the relevant specialisation.
Career with M.Tech
The candidate after M. Tech can attain jobs in various fields related to his post-graduation degree. Various companies offer placements to the candidates who possess a specialisation in M. Tech according to their qualification, communication skills and knowledge. The salary package is also concerned with the same and according to the experience. The salary package for a fresh candidate may be Rs.25,000/-.
Entrance Exams for Masters in Technology (M.Tech)
The way to pursue Masters in Technology (M. Tech) is that the students should attend at least one common entrance exams we have for obtaining admission into the respective post-graduation degree. According to latest research, most of the educational universities / institutions having M. Tech courses considers GATE score as the ultimate and offer MTech Admissions or placement in the universities and educational institutions. Even though, GATE score is considered as the ultimate score of the candidate, let's us look for various entrance exams for admission into M.Tech.
Delhi Technological University (DTU)
Birla Institute of Technology & Science (BITS)
BITSAT– Entrance Test
Bharath University for Engineering Entrance Exam (BEEE)
All India Engineering Entrance Exam (AIEEE)
Gitam University Online Entrance Test (GAT) etc.