Web Designing Courses Details: The meaning of Web Designing is a process of planning and creating a website. Web Designing Courses in India is the best course which is for the people who are interested in making career in Website designing. Here are names of the best Web Designing Colleges in India along with the Web Designing Courses admission details available. In this Web designing course online Practical subjects include: Photoshop CS5; HTML; CSS; Flash CS5 with Scripting; Gif Animation; Javascript; Dreamweaver CS5; Basic PHP / Jquery; FTP Process  and Concept subjects include: Interface Design; Web Color Theory; Typography; Web Layout Techniques;  Exploring Internet; SEO/SEM; Domain Registration; Deciding Server Space. You can check once Eligibility for Web Designing Course and its career opportunities from here.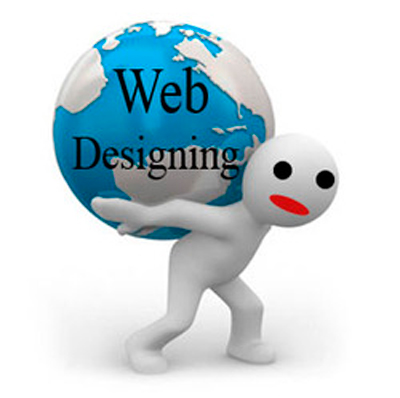 What is Web Designing?
Website design is the act of designing and creating websites. The design of a website can often be the deciding factor of whether or not visitors leave or stay.
This course introduces students to basic web design using HTML (Hypertext Markup Language) and CSS (Cascading Style Sheets). Throughout the course students are introduced to planning and designing effective web pages, implementing web pages by writing HTML and CSS code with the use of page layout techniques, text formatting, graphics, images, and multimedia.
Eligibility for Web Designing Course
At least in 12 pass from recognize board, they can admitted into the bachelor's course in web designing, it is also possible for students to go for higher studies in the related subject.
Web designing course fees
Registration Charges – Rs 250/-
Course Fee
(Once a candidate pays the fee and join the course, no refund will be allowed) – Rs 25,000/
Lab Fee (Refundable) – Rs 3,500/-
Library Fee (Refundable) – Rs 1,500/-
Examination Fee – Rs 500/-
Duration of the course – 6 Months
Web Designing Course Syllabus pdf
This course will provide a basic understanding of the methods and techniques of developing a simple to moderately complex web site. Interested candidates can check the Web Designing Course Syllabus pdf for better understanding. B y referring the syllabus you can understand about topics covered in this course, subjects which you can learn etc.
https://drive.google.com/file/d/0By5qPgbHdghOa1hqZlZXMGN3c0U/view?usp=sharing
3 Web designing software help you build a great looking website
Web Designing Career Option
A web designer can be absorbed in different fields such as
Advertising agencies
Publishing
Audio-visual media
Design studios
Printers and typesetters
Manufacturers and department stores
Marketing firms
Exhibits and displays and educational institutes and libraries.
Web designing tutorials
Thousands of free Web designing tutorials and online courses to help you learn web design. If you're looking to learn more about web design or to improve your skills please follow the step by step tutorials.
Top Web Designing Colleges
Shyama Educational Group (SEG) Lucknow, Lucknow (Uttar Pradesh)
Perfect Skills Academy, Jaipur (Rajasthan)
North East Frontier Technical University : Faculty of Science, Along (Arunachal Pradesh)
Wings Creations College of Art, Media and Design, Bangalore (Karnataka)
Rendering Studio, Ludhiana (Punjab)
Ogma Academy, Kolkata (West Bengal)
All India Information Technology Association (AIITA), Indore (Madhya Pradesh)
Keltron Animation Campus, Kannur (Kerala)
Keltron Knowledge Centre, Kottayam (Kerala)
Keltron Knowledge Centre, Thiruvananthapuram (Kerala)
GPG InfoTech, Nagpur (Maharashtra)
Bharat Computer Center, Barnala (Punjab)
Sanatana Dharma (SD) College (Lahore), Ambala (Haryana)
JIS Institute of Skill Development, Kolkata (West Bengal)
Sannihita Technologies and Management Solutions, Hyderabad (Andhra Pradesh)
Average Salary of a Website Designer
Most website designers charge anywhere from $20 to $50 an hour. The salary can vary depending on things such as the experience of the designer as well as the complexity of the website.
Starting salary for freshers is about Rs 10,000 to Rs 12,000. With some valuable experience one can reach up to 30,000 to 35,000 per month.
Web Designing courses in India
Short Courses:
Workshops: 
Dreamweaver CS5 2 Days
Flash Animation CS5 2 Days
Photoshop CS5 Workshop 2 Days
Illustrator Workshop 2 Days
Indesign CS5 Workshop 2 Days
JavaScript Workshop 2 Days
HTML & CSS Workshop 2 Days
Search Engine Optimisation Workshop 1 Day
Digital Photography 2 Days
3D Animation Workshop 2 Days
QuarkXPress 2 Days
Video Editing 2 Days
Sound Editing 1 Day