Computer Courses After 12th Pass or Fail: Hey, Guys are you worried about what to after 12th.  What to Learn?? Worried About Career? What to choose?? Confused…. Don't worry we are here to guide you and help you. There are many online or offline courses available for students who qualified in 12th examinations. Courses like DCA, PGDCA, Photography and many courses are there. This article which helps you to know the complete information about Courses After 12th / Inter.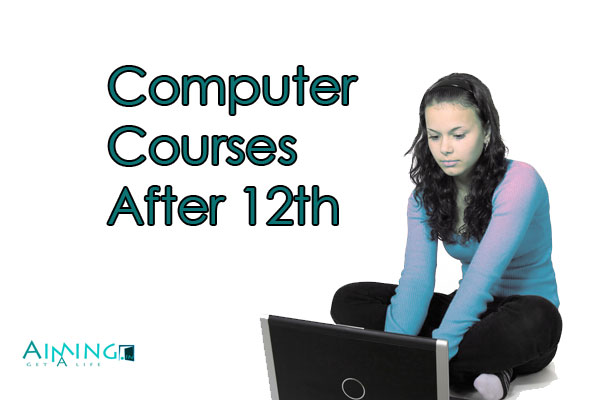 About Computer Courses After 12th Class
Many students worry about their career after the completion of 12th i.e Intermediate. Many questions worry them about future. What to choose, which is the best course, which helps future etc. Whatever the Group in 12th may be whether it is Science, Math's, Arts, Commerce, It is better to do the computer courses.
For those who are in thought of going Computer in B.Tech or Degree, these courses make your academics easy.  For others Computer Courses will never a waste of money, they will be helpful somewhere sometime in your career. And it is essential to have Basic knowledge too.
Best Courses List
These are the top courses but there are many other Courses available that can be done after 12th. Choose the one based on your Interest. Here is the list of few more Computer Courses after 12th These courses can be done by any candidate who had interest They may be from Science, Arts, Commerce etc.
3d Animation and Visual Effects
Web Animation
Diploma in Animation And VFX
Web Designing ( HTML5,CSS3,JavaScript and Bootstrap)
PHP Web Development
Android Application Development
Motion Graphics
Photography
Auto CAD
Digital Fashion /Fashion CAD
Responsive Web Designing
Internet Marketing
Photoshop
Corel Draw
Interior Architect
Eligibility: Those who have completed 10+2 are eligible to do any of the above-mentioned courses.
Fees: The fee is different for each course. This also varies based on the Reputation of Institute, Experience, type of Certification etc. It may range Rs. 4000- 40000/-
Also see – Information About BBA, BCA Course, B.Tech and MBBS Course.
Duration
For every course, there will be 2 options, from which the candidate have to choose one. They are:
Short-Term – This will be completed in just 45 days. More Hours in fewer weeks also called as a Fast track.
Long-Term – This might be around 3 months- 6 months.
Also see – CCNA Course, Java Course Details, Networking Courses, Cisco.
Courses Online
These courses above mentioned can be done through online also. It is one of the best options other than classroom training. The fee will be less; can learn as per our flexibility. Free materials will also be provided. Choose the best from various online sites.
Best Institutes:
The best list of Hyderabad is provided here for a sample.
Web Training Institute
Deccan soft Software Services
Prism Multimedia
SQL School Training Institute
Computer Training
This is the article with complete details about Computer courses after 12th. Hope this helped you. Share this post with your friends also.