Information about SEO Courses: SEO can be expanded as SearchEngineOptimization. It is the process of affecting the visibility of a website or a web page in a search engine's search results. In this digital society the demand for these courses has been increased. So here is the article which provides you the complete information regarding SEO Courses Details such as Digital Marketing Courses in Delhi, Fees, Syllabus, and Duration etc. Go through the article.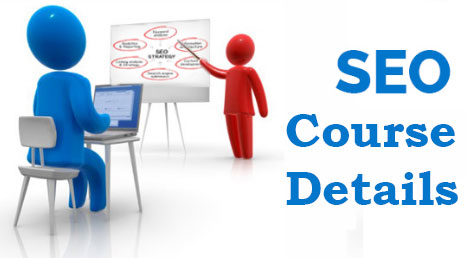 Definition of SEO/Digital Marketing:
Search Engine Optimization (SEO) is a method of Strategies, Techniques, which are used to increase the number of Visitors of website. And also to obtain high ranking in the search engine Results page shortly called as SERP. It comes under Digital Marketing. With these courses we can learn the theories behind the Search engines like google and other. It is better to have certification upon the completion of the course.
List of SEO Courses:
There are various courses in S E O optimization. They are listed here just go through it.
ON page SEO Optimization
Off page SEO Optimization
Social Media Optimization And Marketing
Search Engine Marketing
Reputation Building
Conversation Optimization
Training Usage Tools
SEO Content Management.
Duration of Course:
The courses Duration varies based on the course you have selected. It ranges from around 1 month to 6 months.  It takes around 1 year to learn complete SEO marketing.
Fee Structure:
The Fee structure depends upon the institute and experience of the faculty.
Average Fee will be around INR 15,000/-
Courses Online:
Along with Class room courses and Certifications, there are various Online Courses that can be done anywhere, anytime.
Materials are also provided for these courses along with Certification.
The fee will be less compared to Institutes.
Here is the list of various Online Courses:
Introduction to Search Engine Optimization
Search Engine Optimization Fundamentals
Optimizing a Website for Search
Advanced Content and Social Tactics to Optimize SEO
Advanced Search Engine Optimization Strategies
Website Optimization Client Report Project
There are some Free Online Courses available. This might be helpful who can't afford the training cost.
Syllabus:
BASICS FOR SEO: What is Domain, Basic Knowledge of World Wide Web, Difference between Portal and Search Engines, What is SEO, Types of SEO Techniques, Black hat techniques, White Hat techniques, How Search Engine works.
SEO Research & Analysis: Market Research, Keyword Research and Analysis, Keyword opportunity, Competitors Website Analysis, SWOT Analysis of Website, How to Choose Best Keywords, Tools available for Keyword Research
Website Design SEO Guidelines: Content Research, Content Guidelines, Content Optimization, Design & Layout, XML Sitemap / URL List Sitemap
On-page Optimization: The Page Title, Meta Descriptions & Meta Keywords, Headings, Bold Text, Domain Names & Suggestions, Canonical Tag, Meta Tags, Images and Alt Text, Internal Link Building, The Sitemap, Invisible Text, Server and Hosting Check, Robots Meta Tag, Doorway Pages, 301 Redirects, 404 Error, Duplicate content
Off-page Optimization: Page Rank, Link Popularity, Link Building in Detail, Directory Submission, Social Bookmark Submission, Blog Submission, Articles, Links Exchange, Reciprocal Linking, Posting to Forums, Submission to Search Engine, RSS Feeds Submissions, Press Release Submissions, Forum Link Building, Competitor Link Analysis
Analytics: Google Analytics, Installing Google Analytics, How to Study Google Analytics, Interpreting Bars & Figures, How Google Analytics can Help SEO, Advanced Reporting, Webmaster Central & Bing/Yahoo, Open Site Explorer, Website Analysis using various SEO Tools available
SEO Tools: Keyword Density Analyzer Tools, Google Tools, Yahoo / Bing Tools, Rich Snippet Text Tools, Comparison Tools, Link Popularity Tools, Search Engines Tools, Site Tools, Miscellaneous Tools
SEO Reporting: Google analysis, Tracking and Reporting, Reports Submission, Securing Ranks
SEO Certification:
It is very important to get certification to be an established SEO analyst. Verify complete details and choose the Institute which provides certification.
Techniques of Black Hat SEO:
Keyword Stuffing
Cloaking
Doorway Page
Link Farming
Hidden Text, etc
Difference Between SEO & SEM
Search Engine Optimization (SEO) is a process to get our website apper in the search engine result page
Search Engine Marketing (SEM) is to purchase space in search engine result page.
This is the complete article about SEO Courses. Hope this provided you all the required info.
Stay connected and Bookmark our site.