Undergraduate Courses Details: UG Courses in India offer the perfect training for students before they get in their career. With a wide range of universities and colleges offering miscellaneous programs in India. After passing 10+2 exams one can go for undergraduate or bachelor degree courses. Find Details of all the available Undergraduate (UG) degree programs in India.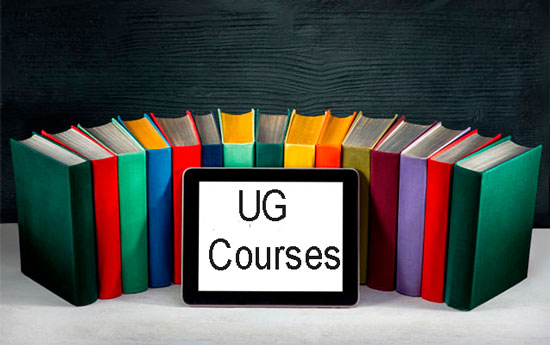 In India, Basically, UG Courses takes 3 years or 4 years to complete. Three years undergraduate courses are mostly related to the field of science, arts, commerce etc and four years undergraduate courses are concerned it is related to the field of technology, engineering, agriculture etc.
Now we give you a list of top most popular undergraduate courses from every stream.
List of UG Courses in India
Depending on your interest & course availability, you can choose one of them: