BDS or Bachelor of Dental Surgery is one of the most demanded and popular course of dentists. In India it is the only professional and educational course of dental surgery. Typically this course is equals to MBBS course. Let's read this article, if you want to know more information about BDS course, details, duration, eligibility criteria, careers and jobs etc.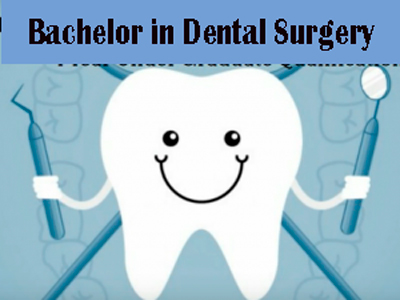 About Dental Surgery
Dental Surgery refers to which deals with a wide number of procedures involves the gums and teeth. The procedures such as root canal, implants and wisdom tooth extraction. The dental surgery can reduce your pain and improve the appearance of your smile.
This dental surgery can be performed by professionals of this field. The professionals are treated as dentists. The dentists or dental surgeons diagnosing, treating and providing restorative and preventative care for problems related to patient's mouth and teeth.
Specializations of Dental Surgery
Here we are providing you some specializations of dental surgery.
Oral and maxillofacial surgery:
Oral and maxillofacial surgery is one of the most important specialization of dental surgery. It includes the treating processes of many diseases and issues related to oral (mouth) and maxillofacial (jaws and face) region.
Orthodontic Surgery:
This orthodontic surgery deals with the supervision, guidance and correction of the growing and mature dentofacial and its related structures.
Public Health Dentistry:
Public health dentistry is the non-clinical specialization of dental surgery and includes the prevention and promotion of oral health.
Endodontic Surgery:
Endodontic surgery is a surgical procedure to remove the causative agents to restore these issues to functional health.
Forensic Odontology:
Forensic dentistry is the examination of dental evidence, which will be presented in the interest of justice.
Pediatric Dentistry:
Pediatric dentistry is the branch of dental surgery or dentistry which is concerned with the practice, research into the comprehensive and therapeutic oral health care for children.
Also See: Dentistry Course Details
Bachelor of Dental Surgery (BDS) Course Details
BDS or Bachelor of Dental surgery is an undergraduate dentistry course. Through this course the students will learn about denture, dental problems and surgery. This dentistry program is one of the sought course in the field of medicine. The candidates in this course should learn surgical procedures, dental materials and anatomy, community dentistry, oral medicine and radiology etc.
Duration:
The BDS is four to five years duration academic course and it includes one-year internship also.
Eligibility Criteria:
The basic eligibility to pursue this course is the candidate should qualify in the 10+2 examinations with physics, biology, chemistry and English subjects.
The candidate must score 50% aggregate of marks in the 12th
For the admission of a student, he/she need to qualify in the Medical/Pre Dental entrance exam by CBSE both at state and national level.
Some reputed colleges consider the merit score of the students which is obtained in the entrance examination for admission process.
Important Subjects:
Human Physiology
Histology and Tooth Morphology
Orthodontics
Materials used in Dentistry
Oral Pathology
Human Oral Anatomy
Oral and maxillofacial Surgery
Oral Microbiology
General Medicine and Surgery
Public Health Dentistry
Prosthodontics and crown& bridge
Preclinical Conservative Dentistry
General and Dental Pharmacology and Therapeutics
Dental Materials
Best BDS Colleges in India:
Let's view some best colleges who offering Bachelor of Dental Surgery course in India.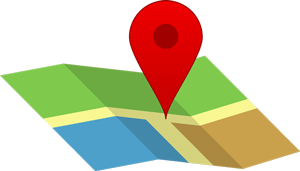 Government Dental College, Bangalore
Manipal College of Dental Science, Manipal
R. Ahmed Dental College and Hospital, Calcutta
King George's Medical University, Lucknow
Sri Ramachandra University, Chennai
Maulana Azad Medical College, New Delhi
Institute of Medical Sciences, Banaras Hindu University, Varanasi
Uttaranchal Dental & Medical Research Institute, Dehradun
Sharada University, Greater Noida
PSM College of Dental Science and Research, Thrissur
Careers in BDS:      
On completion of BDS course number of good job opportunities are available for dentistry candidates. This profession includes implants, tissue graft, trauma and laser surgery. The dental surgeons will be hired by number of medical colleges, both government and private hospitals, health corporations, nursing homes and health ministry etc.
Job Types of Dental Surgery:
Dentist
Oral Surgeon
Dental Assistant
Professor
Private Practitioner
Teeth Consultant
Dental Lab Technician
Oral and maxillofacial Surgeon
Endodontist
Periodontist
Public Health Specialist
Oral Pathologist
Dental Hygienist
Medical Representative
Oral Radiologist