About SAP Training: Today, Systems, Applications & Products in Data Processing (SAP) is the global market leader in collaborative, inter-enterprise business solutions and it provide and get into entry level and experience level of Job. So, the SAP Training helps one to gain expertise in programs and software that run them along with SAP modules and it builds a strong technical support for organizations across industries. SAP Training Online allows professionals to work out better with SAP ERP Modules.
There are two types of SAP ERP Modules. One is Functional Modules and second one is Technical Modules.
SAP ERP Functional Modules
SAP ERP Technical Modules
SAP Basis
SAP Security
Advanced Business Application Programming (SAP ABAP)
High Performance Analytic Appliance (SAP HANA)
SAP Net Weaver
Information Systems Management (SAP IS)
Customer Relationship Management (SAP CRM Technical module)
Exchange Infrastructure (SAP XI)
SAP Solution Manager
SAP has developed the following additional components.
Business Warehouse (SAP BW)
Advanced Planning and Optimization (SAP APO)
Sales Force Automation (SFA)
Internet Transaction Server (ITS)
Also See: SAP FICO Training Details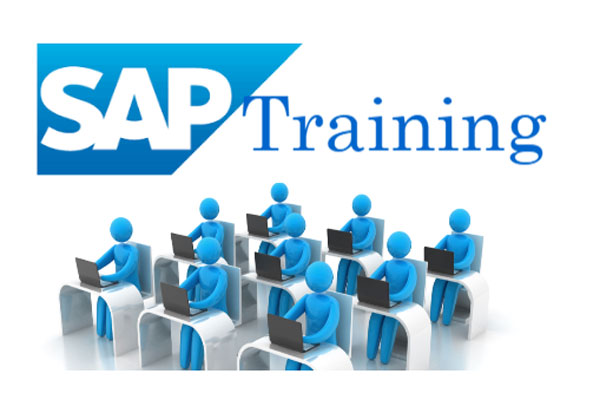 SAP Training Institutes:
SAP Course includes basic to advanced level and SAP Course is designed to get the placement in good MNC companies in India as once you complete the SAP Training Course. Training Institutes designed SAP Course content and syllabus based on students requirement to achieve everyone's career goal.
We know most of the students face trouble while picking out best institutes for their SAP Career Growth. So, for that here we are providing TOP 10 SAP Institutes/Colleges in India such as..
Incomp Software Technologies, Hyderabad
VGIT, Chennai
Ecocline Edutech Services, Mumbai
WE Excel Edutech Pvt.Ltd., Chandigarh
Sappallclass, Thane Mumbai
Delphi Computech, Mumbai
HNC Global Services, Hyderabad
Willsys Technologies, Bangalore
Sapware Technologies, Bangalore
Scotbiz Software Services
SAP Training can be effectively combined with consulting, Outsourcing & Projects services for our ongoing Project developments.
Providing Training in the below listed SAP Modules:
ABAP (Advanced Business Application in Programming), Workflow, Web Dynpro – BASIS (System Administration) – BIW (Business information warehouse) – Xi (X change infrastructure) – DATA warehousing – SD (Sales and Distribution) – HR (Human Resources) – FICO (Finance and Controlling) – PP (Production and Planning) – MM (Material Management) – QM (Quality Management) – PM (Plant Maintenance) – PS (Project Systems) – WM (Warehouse Management) – WF (Work Flow) – EP (Enterprise Portal) – CRM (Customer Relation Management) – SRM (supplied Relation Management) – APO (Applied Planning Optimization) – SCM (Supplied Chain Management) – PLM (Product Lifecycle Management) – NET-WEAVER, IS-RETAIL, IS-OIL, ABAP + HR, ABAP + SD, ABAP + FICO, SD + CRM, PP + SD, FICO + SD, HR + SD, HR + CRM, PP + APO, etc
Duration of SAP Training:
Regular: 30 to 45 Days
Weekend: 10 to 12 week ends
Fast Track: 15 to 20 Days
SAP Training Fees Structure:
SAP R/3 & New Dimensional Modules: Rs.13000/Module
Dual Modules & Techno Functional Module: Rs.2300
See: Demand Draft (DD) Details
Placement after SAP Training
Every Year SAP requires nearby 30 thousand certified consultants in India for the leading consulting companies like IBM, Wipro, Satyam, Infosys, TCS, Patni, L&T Infotech, CTS, Unisoft, Seal Infotech, Capgemini, Accenture, Deloitte, etc. So get SAP Certification and get placement in MNC.