Introduction about SAP: The full form of S.A.P is 'Systems Applications and Products' and was originally aimed to provide customers with the ability to interact upon a common database along a comprehensive application range. S A P Course is one of the most popular and useful SAP Certification to boost the career.
SAP is a German multinational software company. And it makes the enterprise software to manage business operations. These enterprise software's are also known as ERP's.
SAP an ERP product, consists of various SAP Modules, such as Materials Management (MM), Sales and Distribution (SD), Plant Maintenance (PM), Production Planning (PP), Production Planning for Process Industry (PP-PI), Financial Accounting (FI), Controlling (CO)
Manage Financial Operation (MFO) – FI, Manage Operation (MOP) – CO, Manage Supply Sourcing (MSS) – MM, Manage Logistic (MLO) – MM, Fulfil Order (FOR) – SD, Production Order (PRO) – PP, Build and Maintain Infrastructure (BMI) – (it includes both PM and PS), Quality Management (MTQ) – QM are other ways of defining the modules from business perspective
Advance SAP Modules (add on components) which sits on the ECC ( SAP ERP) are as follows: BI-Business Intelligence (MIS reporting system), APO – Advance Planning and optimizer (supply chain planning), TR – Treasury Module, BPC – Business Planning and Consolidation.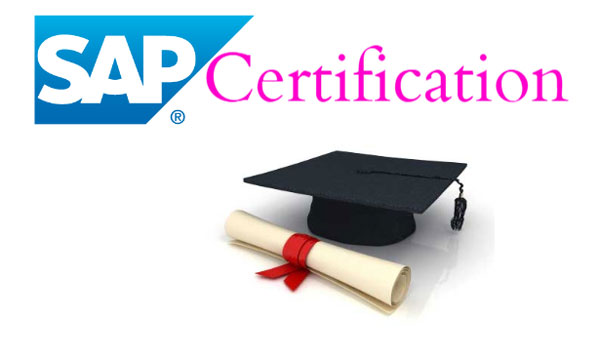 What is SAP Certification?
SAP Education offers three certification levels in its certification programs, which students must complete in order: Associate, Specialist and Professional.
The Associate Certification covers the fundamental knowledge requirements for an SAP consultant
The Professional certification is an advanced certification that requires confirmed project experience, business process knowledge.
Eligibility of SAP Certification:
The eligibility of SAP Certification depends on SAP Course.
Candidate must have engineering degree in mechanical, production or industrial engineering with relevant work experience of minimum 2 years to take SAP MM, PM and PP Module Course.
Charted Accountancy or MBA in finance is required for SAP FI and SAP CO Module.
Any graduation with minimum 4 years of experience in sales and distribution or MBA in Marketing (may be combined with finance) with minimum 2 years of experience to take SAP SD Module.
PS, TR and BPC modules are suggested for experienced consultants in FI & CO.
Courses Offered for SAP Certification:
SAP Certification Courses are mainly divided into two types. One being more functional (responsibilities of business analysts) and the other being more technical (programming / developing / computer background).
Functional fields including Financial Accounting and Controlling (FICO), Production Planning (PP) and Materials Management (MM), etc.
Here are some other courses you might see in these programs:
Accounting systems analysis
Financial reporting in SAP
ABAP (Advanced Business Application Programming)
SAP enterprise resource computing
Supply chain software
Career Options:
Jobs in the field have titles like SAP project manager, Managing consultant, SAP application specialist, SAP consultant, ABAP developer. This are best SAP Careers in India.
Salary:
SAP professionals are hired by both the government and private firms.
Candidates those who working in software companies have reported the highest salaries between $82,500 and $113,700.
Professionals with a minimum of 4 years of experience can demand an average salary between $57,200 and $79,100.
Also See SAP HR Module Details