There is big market for SAP and in that a huge demand for SAP FICO (Financial Accounting and Controlling) consultants. It motivates many people to get into SAP FI/CO. There are many opportunities in SAP but it only available for good knowledge people.
So, interested ones please collect all the information about SAP FICO Module Pdf, Wiki, Overview, Training, Tutorial, Jobs, Career, Salary, Interview Questions, etc. from this page.
In this article we will also explain how to register for SAP FICO Course Certification Exam, Duration of training, fee structure for you people ease. So, please scroll down the page for complete details.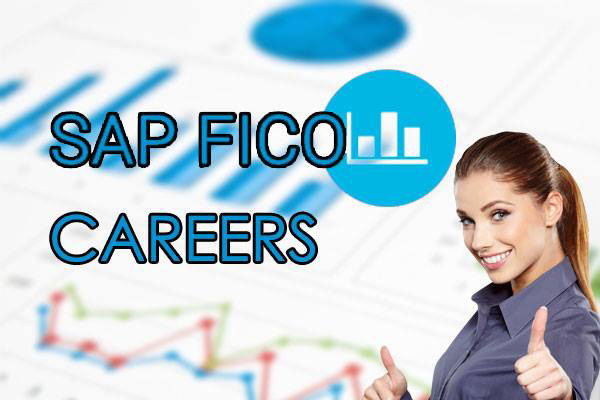 What is SAP FICO Module?
The full form of SAP FICO Module is SAP Financial Accounting & Controlling has one of important modules of SAP ERP and it is used to store the financial data (Balance Sheets, Profit & Loss Accounts, etc) of an organization. SAP FI helps to analyze the financial conditions of a company in the market. It can mix with other SAP modules like SAP SD, SAP PP, SAP MM, SAP SCM, etc. SAP Controlling (CO) supports coordination, observing, and optimization of all the processes in business. SAP CO includes managing & organizing master data that covers cost and profit centers, internal orders, and other cost elements and functional areas.
SAP FI module mainly deals with
Fixed Asset
Accrual
Bank
Cash Journal
Inventory
Tax Accounting
General Ledger,
Accounts Receivable
Accounts Payable
AR/AP,
Fast Close Functions
Financial Statements
Parallel Valuations
Master Data Governance.
SAP CO which deals with all internal/management reporting as well as all costing related issues.
SAP FICO Sub-Modules:
Within SAP FICO we have several sub-modules namely
Sub-Modules of SAP FI
Sub-Modules of SAP CO

General Ledger (G/L) Accounting
Accounts Payable
Accounts Receivable
Bank Accounting
Asset Accounting
Travel Management

Cost Centre
Product Costing
Profit Center
Profit Analysis
Eligibility Criteria:
Candidates who are interested to pursue a career in SA FICO should have met following norms:
UG degree in any discipline like B.E., B. Com, B.Sc., etc.
Specialization in any related field or PG degree in courses like MBA or M.Tech is also essential.
It is also preferable to have good knowledge/ implementation experiences in the overall life cycle of SAP R3; along with appropriate expertise in handling SRP components
Duration of SAP FICO Course:
The duration of this SAP FICO Certification Course varies from one institute to another (from 2 to 6 months)
SAP FICO Course Fee Structure
SAP FICO Course Fee fall in range of INR 25,000/- and above.
Job Prospects
CA Professionals can opt for a rewarding opportunity by taking up SAP FICO training. A professional can apply for the profile of a SAP Network Specialists, SAP FICO training for finance and accounting control, SAP Database Administrators, SAP Security consultants and many other job profiles.
The SAP FI CO Certification is good for fresher's need to get highly paid jobs. After completion of this SAP FICO course, the common job profile is of that of a SAP FICO Consultant.
Salary Details
The SAP FI CO consultant Salaries in India varies from INR 247,000 to INR 4, 50,000 and includes bonuses in the range of INR 10,000 to INR 15,000. If added experience in the fields of finance and accounting enhance the opportunities for well-paid jobs.
SAP FICO Training Benefits:
Increases your knowledge on the latest trends in financial world
Trains you with the latest software tools to manage financial activities in your organization
Helps you improve the financial processes in your company thereby increasing value-addition
Better coordination between various functions across the workplace leading to smoother business operations
Enhances professional growth and gives you better job opportunities.
Also See Various SAP Modules List
Top 10 SAP FICO Interview Questions
Explain the term SAP FICO Module?
What are the different sub-modules in SAP FI?
What is Chart of accounts? What are the different types of COA in FI?
What are the options in SAP for Fiscal years?
In SAP FI what are the organizational elements?
What are the different steps involved in G/L posting?
What are the different account types in SAP FI? How do you identify account types?
Explain the most common G/L reports in FI?
What are the application areas that use validation and substitutions?
What is FI-GL (Financial- General Ledger) Accounting does?
See Other SAP Sub Modules Details from following links