SAP SCM Certification: This certification training program intends to offer participants the knowledge about Supply Chain Management in SAP. This SAP SCM Course also covers a variety of topics such as terminology, processes, functionality, and integration. Below we have listed the SAP SCM Module List, Certification Levels, Tutorial, Training, Jobs, SAP Supply Chain Management Overview, etc.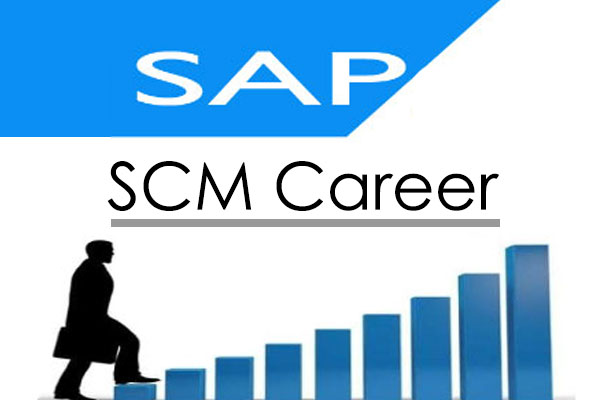 Level of SAP SCM
the following are the levels of SAP Supply Chain Management and its fee ranges
Supply Chain Management: Order Fulfillment
Duration is usually of 5 to 25 days and
Range of fee is 25K to 275000/-.
Supply Chain Management: Procurement 
Duration is of 15 to 25 days and
Fee can range from 20K to 275000/-
Supply Chain Management – Planning (APO)
Duration of this course can last from 5- 17 days and
Fee can be of the range 35K to 374000
See: Demand Draft (DD) Details
SAP SCM Course Curriculum
Concept and Objectives: What do we mean by Supply Chain Management?, Logistics through the ages, Different views on the supply chain, What is new within about Supply Chain, Defining the position of Supply Chain Management, Supply Chain Management: A vision, Elements of Supply Chain Management, Objectives and Opportunities, Objectives, Opportunities
Systems and Architectures: IT-Based Approaches, Principles of ERP, Supply Chain Planning Tools, Customer Relationship Management, System architectures, Internet Basics, Applications, SCM Tools offered by SAP, Sales Force Automation (SFA), Business Information Warehouse (BW), Advanced Planning and Optimization (APO), APO in Business Processes, Demand planning, Supply Network Planning and PP-DS, Supply Chain Cockpit
Supply Chain Projects: Industries and Supply Chain Management, Perspectives, Methodical Approaches, Procedures, Performance Measurement, Benchmarking, Specific Industries, Hi-Tech and Electronics, Automotive Industry, Consumer Goods and Commerce, Logistics Services, SCM – a Case History of Success
Benefits of SAP SCM Course: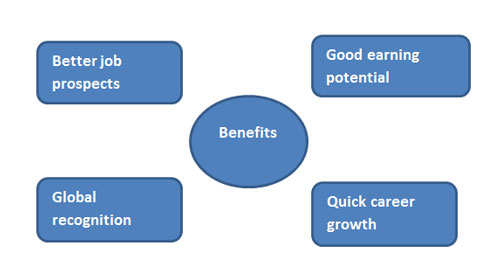 Training:
Nearly 30000+ professionals trained globally
There are dozens of courses covering topics like Order Fulfillment training, Planning and Execution training, Procurement training.
See Complete SAP Training Details
Procurement Training:
Demand Planning (APO DP) (SCM220-v098)
Repetitive Manufacturing (SCM320-v098)
Purchasing (SCM520-v015)
Processes in Procurement (SCM500-v015)
Inventory Management and Physical Inventory (SCM510-v015)
Handling Unit Management (SCM660-v098)
Cross-Application Processes in ERP MM and SD (SCM680-v096)
Processes in Logistics Execution (SCM601-v015)
SAP ERP Procurement Academy Part II (TSCM52-v015)
SAP ERP Procurement Academy Part I (TSCM50-v015)
Pricing in Purchasing (SCM521-v095)
Procurement of Services (SCM540-v095)
Order Fulfillment Training
Invoice Verification (SCM515-v015)
Production Orders (SCM310-v015)
Manufacturing Overview (SCM300-v015)
Billing in SAP ERP (SCM615-v015)
Sales Processing in SAP ERP (SCM605-v015)
Pricing in Sales and Distribution (SCM620-v015)
Delivery Processing in SAP ERP (SCM610-v015)
Cross-Functional Customizing in Sales & Distribution (SCM650-v015)
Order Fulfillment II (TSCM62-v015)
SAP Overall Equipment Effectiveness (SCM390-v016)
Supply Chain Execution Training:
SAP Auto-ID Infrastructure (SAP AII) and SAP Object Event Repository (SAP OER) (AII100-v098)
Overview of the SAP Supply Chain Management Application (SAPSCM-v015)
Strategic Freight Management in SAP Transportation Management (TM430-v015)
Configuration in Transportation (SCM611-v098)
Execution, Charge Management & Settlement Processes in SAP Transportation Management (TM730-v015)
SAP TM Architecture Fundamentals and Enhancement Concepts (TM900-v096)
SAP TM Technical Deep Dive (TM910-v096)
SAP Supply Chain Execution (SAP SCE) and Integrity (SAP SCI) Overview (SAPSCX-v096)
Advanced SAP MII (Manufacturing Integration and Intelligence) (SCM381-v010)
Processes in Manufacturing Execution (SCM750-v010)
Job Prospects
Certified SAP SCM professionals may look forward to highly paid jobs in reputed corporations that utilize SAP as a valuable ERP tool for improvising their business processes.
Salary Details
The avg salary of a SAP Supply Chain Management professional can range from INR 15 to 25 lakhs per annum in India.
Also see Various List of SAP Modules