About GIS: The full form of GIS is Geographical information systems It focuses on improving existing technologies as well as developing new ones in order to collect, analyze, distribute, interpret, transform and visualize data about the surface of the earth and its geography. In this post, you will learn about GIS Course Details which includes Eligibility Criteria, Fee Structure, Concepts, Certification, Classes, Training, Tutorials, Placements, etc.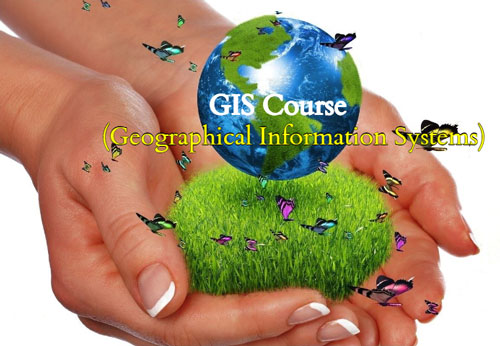 GIS Course Details
These GIS programs are typically offered by geography departments. However, since GIS tools are used to support a wide variety of disciplines, classes may also be offered as part of engineering, forestry, geology, or environmental science programs. GIS Course covers almost all the subjects such as environment, people, economy, ocean, physical features of earth, agriculture, natural resources etc.
The admission in this course is based on merit considering the academic performance and experience
There are many institutes that offer GIS Course. Some of the institutes are mentioned below:
Indian Institute of Remote Sensing, Dehradun
Jawaharlal Nehru Technological University, Hyderabad
IIT Roorkee- Indian Institute of Technology Roorkee
Center for Environmental Planning and Technology (CEPT) University, Ahmadabad
Annamalai University
Institute of Photogrammetry and Geo-informatics (IPGI), Delhi
Bangalore University
Panjab University, Chandigarh
and many other unknown institutes providing courses in GIS
Topics Covered in GIS Course:
Map Terminology
Remote Sensing Concepts
Raster Data Representation
Data Analysis and Modeling
DTM Applications
Data Quality Issues
Introduction to GPS
GIS Applications
GIS Project Design and Management
Specialized courses in geography like
Cartography,
Urban and Town Planning
Regional Planning
Physiography
Climatology
Oceanography
Population Studies
Environmental Geography etc
Duration of GIS Course:
3 months distant learning mode with 5 days practical class.
GIS Course Fee Structure :
One time fee payment is Rs 15,000/ USD 600.
Scope of GIS Course:
In the field of Geographical Information Systems (GIS) there are a lot of job opportunities and is expected to grow further in the coming years.
The common job profiles are
Geomatics specialist
Photogrammetrist
GIS Technician
Remote Sensing Engineer
Senior Web Developer
Senior GIS Engineer
Team Leader and Project Lead
One can also get Government jobs in various fields like
Natural Resource Management
Environmental Planning
Local and Municipal Planning and Development
Emergency Management
Military Commands
Transportation Management
Socio-economic Development
Urban Development
For more GIS Course Details please stay our portal. We will update few more info related to Geographical Information Systems Course.