Introduction: SAP QM Module abbreviated as Quality Management Module which deals with all traditional functions of quality in an organization. The integration of the SAP QM application allows quality management tasks to be combined with those in other applications such as materials management, production, sales and distribution and cost accounting.
The SAP QM application component in the R/3 System associated with quality planning, inspection and control. Also, it controls the creation of quality certificates and manages problems with the help of quality notifications.
Following are the components available in SAP QM Module:
Basic data (ex: material master, catalogs, inspection characteristics, inspection methods and sampling procedures).
Inspection planning (inspection plans, reference operation sets, material specifications).
QM in procurement.
QM in sales and distribution
Inspection lot processing
Results recording
Defects recording
Sample management
Quality Information System
Dynamic modification of the inspection scope
Quality certificates
Quality notifications
Test equipment management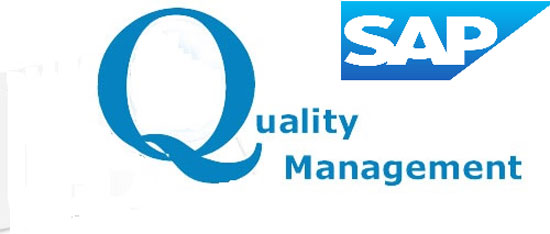 What is SAP QM?
QM – Quality Management is an integral part of the logistics function and within the SAP system, it is fully integrated with complementary components including MM – Materials Management, PM – Plant Maintenance and PP – Production Planning. SAP QM Module covers 3 distinct functional areas such as
Planning
Notifications, and
Inspections.
The inspection plan is an important part of the QM planning process in SAP system which allows quality planning tasks to be combined with those of other components such as
Materials Management
Batch Management
Inventory Management
Variant Configuration and
Cost Accounting.
Quality notifications are used to process & document quality related problems within a standardized process. You can assign a quality notification to an existing QM order to create a new order for the specific notification.
Quality notifications consist of basic header data such as
Material
Reference Documents
Batch Numbers, etc and detailed information about the problem/deviation.
A quality inspection happens when someone in the quality dept inspects an item as determined by the inspection planning functionality. An inspection is based on one or more inspection lots, where a lot is a request to inspect a specific item. We can create the  inspection lots automatically/manually and how you use the inspection lots to process different types of inspections.
SAP QM Module Course Fee and Duration:
The SAP QM Module Course fees vary from one institution to another institute and the fee range of INR 37K to 4 lacs for a period of 3 to 20 days.
See: Demand Draft (DD) Details
SAP QM Course is Apt for:
Candidates with an MBA, B.Tech or M.Tech degree, provided they are aware of prevailing quality standards and have the basic knowledge of computer skills like
ERP systems
Internet tools and
Excel sheets.
Salary Details:
With prior knowledge in SAP , they can enhance their scope of getting smart QM jobs that pay higher salaries
Fresher candidates can expect average salaries of INR 2.21 lacs p.a .with a reputed organization
Salary packages for more experienced candidates can go up to 2.3 lacs p.a.
Companies like
Accenture Service Pvt. Ltd., Kennametal India Ltd with a salary package of 41.4 lacs per annum, and JSW Ispat (Ispat Industries) with 22 lacs per annum are the top paying organizations
Top 10 SAP QM Interview Questions
What are the different functions in SAP Quality Management?
What is an Inspection plan in QM process?
How many types of testings is there in QM implementation? Give a brief explanation
What is the use of SAP Quality Management system?
Which all modules SAP quality Management QM process is integrated with?
What is Quality notification?
What is difference between inspection method and inspection plan?
What is Quality Management Plan?
What are the Quality Principles?
What are six Mandatory Quality Procedures?
See Other SAP Sub Modules Details from following links