I think many students are frequently searching for how to pursue CA Course in Bangalore and asking questions like "how to become a chartered accountant, Duration of ca course, Chartered Accountant information" etc. Here we are giving full chartered accountant course details. Along with that also gave CMA Course Details and CS Course Details in the previous post see those posts also. Full CaCourseDetails like eligibility, fee structure, fee, duration of course, chartered accountant syllabus pdf, list top colleges and other details.
We hope After reading this post you will get a good understanding about how to become a chartered accountant. If you want more information about CA Course in Bangalore please comment below to this post for answers given by other experts and students.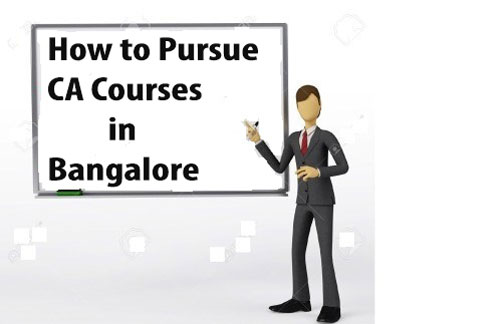 About CA Course
Chartered Accountancy (CA) is a dynamic, challenging and rewarding profession. CA Course in Bangalore is a professional course in Accountants introduced in 1949, with the enactment of the Chartered Accountants Act. The course involves a combination of theoretical and practical training which run simultaneous for a period of 3 years and provides a student with knowledge, ability, skills and other qualities required of a profession accountant.
There are three stages in CA
Common Proficiency Test(CPT)
IPCC
Final examination
What is Common Proficiency Test (CPT)?
CPT is entry level test for Chartered Accountancy Course, which is held twice in a year in June and December months.
It is a test of 4 subject i.e.,
Accounting (60 Marks)
Marcantile Laws (40 Marks)
General Econpmics (50 Marks), and
Quantitative Aptitude (50 Marks) with an objective to test basic knowledge in these subject areas.
The CPT Test is of 200 Marks.
This test is divided into 2 sessions of 2hours duration each with a break in between.
CPT is an objective type test with negative making.
Eligibility Criteria for CA Course in Bangalore:
A Candidate who has passed the 10th exam conducted by an examining body constituted by law in India can register for the Common Proficiency Test (CPT) of the CA programme. But they can write the exam only after passing the II PU examination (10+2 exam) or waiting for the II PU results.
CA-CPT FEE Structure
Cost of CPT Prospectus – 100/-
CPT Registration Fee – 6000/-
CPT Exam Fee – 500/-
CA Course Total fee is around Rs 40000/- to Rs 45000/-.
Fill up the application form in the official website and enclose the same along with the following list of enclosures
Demand Draft towards Registration fee
Proof of Date of Birth /10th Marks Sheet
Attested copy of II PU pass or its equivalent qualifications recognized by Central Govt.
Proof of Nationality
Proof of Special Category Certificate i.e. SC/ST/OBC and Disabled.
List of Top CA Colleges in Bangalore
Below is the list of some top colleges is given in which you can apply Chartered Accountants Course in Bangalore are as follows:
B.H.S. First Grade College
Kristu Jayanti College
St. Joseph's College of Commerce
K.L.E's S. Nijalingappa College
C.M.R. Institute of Management Studies
C.B. Bhandari Jain College Karnataka
Karnataka Pre-University College Karnataka
Modern Education Society's College of Commerce Karnataka
Mysore Branch of SIRC of I.C.A.I. Karnataka
Canara College (First Grade)
Seshadripuram Institute for Studies in Chartered Accountancy
Christ College
Sri Bhagawan Mahaveer Jain CollegeDr. Ambedkar Degree Evening College
Sri Bhuvanendra College