About SAP MM: The SAP MM (Material Management) is one the largest functional module in SAP and it was designed to facilitate the following business processes in an enterprise Procurement Process, Master Data (Material & Vendor Master), Inventory Management, Valuation of Material & Account Determination, Material Requirement Planning, Invoice Verification etc. SAP MM Certifications enable professionals to validate and showcase to employers their expertise and knowledge of SAP solutions.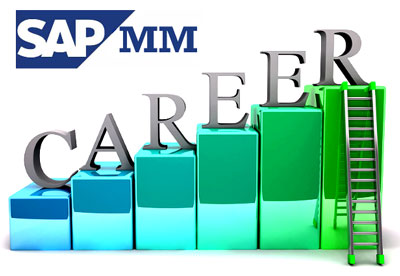 Overview of SAP MM:
Materials Management module in SAP consists of several components and sub-components. The most prominent and widely used are Master Data, Purchasing and Inventory.
Master Data
Data that is created centrally and it is valid for all applications. It remains constant over the time but we need to update it on regular basis.
Purchasing
Purchasing is a component of Material Management. Task of Purchasing as following:
External procurement of material & services, Determination of possible source of supply and Monitoring deliveries from and payment to vendors.
Inventory Management
Inventory management is used to manage the inventory of the goods. It is based on several key processes such as
Definition of movement types
Reservations
Goods issue
Goods receipt
There are a number of functions and transactions used in the Inventory management processes.
Please refer SAP Eligibility
Why Need SAP MM?
Amount spend on material is higher than other inputs
Material offer considerable scope for reducing cost and improving profit
Material add value to the product
Quality of end product depend on material
Efficiency of any organization depends upon the availability of right material, in right quantity at right time and at right place.
Also See More SAP Modules Info 
Benefits of Materials Management module in SAP
Material cost can be lowered down
Controlling of indirect cost
Risk of Inventory loss minimized
Reduction in loss of time of direct labor
Control of manufacturing cycle
Material congestion in storage places avoided
Improvement in delivery of the product
Job Prospects:
This SAP MM Certification Course can provide good career opportunities with different profiles like SAP MM consultants, SAP functional Analyst in MM like SAP MM Plant Maintenance analyst, SAP functional Configurator in MM.
Along with SAP MM Module Certification, an experience of full life cycle implantation in SAP MM with good analytical and planning skills is preferred for the above mentioned job profiles. Most of the companies try to find professionals with experience of 2 to 4years.
Salary Details
The starting figures of salaries for above stated job profiles in India is of Rs 55,000 and as one gains experience of at least one life cycle implementation of SAP then figures can start rising.
See Other SAP Sub Modules Details from following links