SAP FICO: Many people are in search of SAP details such as its full form and other details along with FICO module Details. In SAP, FICO is a module which stands for FI (Financial Accounting) and CO (Control). FICO is an important module of ERP. Both FI and CO stores financial transactions data.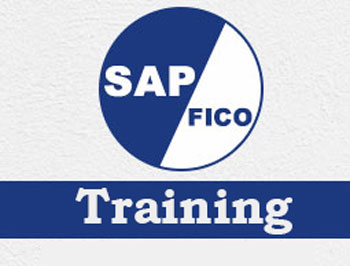 SAP FICO Details:
SAP FICO is one of the modules of SAP ERP. so, now here you can get how to deal with its various modules and sub-modules.
FI: IN FICO, FI stands for Financial Accounting. It is used to store financial information of an organization. It can also be integrated with other SAP modules like SAP SD, SAP PP, SAP SCM and SAP MM. This FI helps in analyzing the financial conditions of the organization or company in the market. Also helps in better handling of accounts.
The sub components of FI are:
Bank Accounting
Travel Management
SAP FI General Ledger accounting
Asset Accounting
Funds Management
Accounts Receivables
Accounts Payable
Special Purpose Ledger
Consolidation
CO: CO stands for Control. SAP controlling is another important SAP module. It deals with coordination, optimization and monitoring all the processes in the organization.
The sub components of SAP CO are:
Cost Center Accounting
Cost Element Accounting
Profit Center Accounting
Internal Orders
Profitability Analysis
Product Cost Controlling
SAP FICO Training:
There are number of courses available for SAP FICO Training. These courses are designed for comprehensive knowledge, proper utilization management of various controlling components. The topics that are covered in the SAP FICO Courses areas follows:
The creation of company and its code and overall management.
Taxation, Financial Statements, Reports
Profit Centers and Profitability
Credit control and functional areas
Fiscal year and its variants
Pasting year and its variants
Tolerance group, field status group, document types and number range
G/L A/c creation and posting in different account groups
Blocking Accounts
Sales and purchase Orders
Vendor group and Vendor Accounts
Customer group and Accounts
Depreciation charts, asset classes and more.
Duration and fee details:
The course duration of this SAP FICO varies from one institute to other. It might be around 2 – 6 months. The fee may range around 25,000/- and above.
Eligibility:
Candidates who are interested in SAP FICO courses should meet the following Eligibility criteria.
The student must be having an undergraduate degree in any discipline: B.E., B. Com, B.Sc., etc.
Specialization or Post Graduate degrees like MBA or M. Tech is also essential.
The other skills required for SAP consultants are good knowledge of business and banking domains, smart interpersonal and effective communication skills.
FICO Jobs:
This FICO course or certification is very much useful for the candidates who are waiting for the highly paid jobs. Immediately after completion of course, the candidate is eligible for the post of SAP FICO consultant. The consultant is responsible for design, testing management and implementation of various FI or CO modules.  The salary of a SAP FICO consultant in India ranges from INR 2,47,000 to INR 4, 50,000 and also includes bonuses ranging from INR 10,000 to INR 15,000
In this article along with the complete details of SAP FICO we also provide SAP FICO interview questions
The top 10 Interview questions for SAP FICO are:
Explain the term SAP FICO
To which other modules Financial Accounting is integrated?
What are the organizational elements of SAP FI?
What is the company code in SAP?
For a Company Code how many currencies can be configured?
What is a 'year shift' in SAP calendar
What is FI-GL (Financial- General Ledger) Accounting does
What is parallel and local currency in SAP
How can you create Credit Control Area in SAP
What are the statistical internal orders
Hope this article with complete info of FICO course details, eligibility, topics, duration and fee details, jobs and career and also the important questions will help you.
To know the complete details of SAP Courses click here