Language is an important tool for the purpose of communication. India is a country of several languages. There are around 30 languages spoken by different people in different states like Telugu, Tamil, Assamese, Oriya, Bengali, Kannada, Urdu etc. And each state owns a separate language. Of them, Hindi is declared as a national language and English is declared as an international language. First, let's see what Italian Language Course are there in India.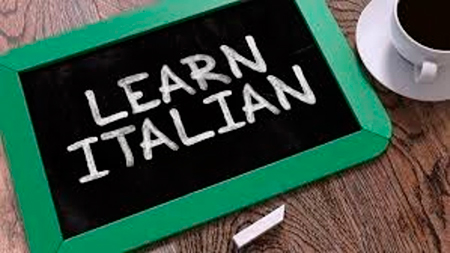 Language Courses in India:
There are many Indian language courses in addition to Engineering and Management courses. In addition to these, there are some foreign language courses introduced in various colleges and universities in India. Some of the Indian & foreign language courses include Telugu & Hindi, German, Italian, Spanish, Persian, Arabian etc.
Italian Language Course:
Many countries in the world are interconnected either by technological sources or some other sources. Learning of foreign languages helps us to communicate with other countries and also improves our personality, improve self-confidence levels, improves creativity etc. Learning of Italian is very easy and helps in learning many other languages like Spanish, German etc. The learning of foreign languages helps people in maintaining self-respect, self-confidence, improves creativity, helps in dealing business transactions easily etc. Speaking of foreign languages indicates a gold star on CV of a person. Now, let's find the sources of learning Italian courses in India.
Modes of learning Italian Courses:
There are only two ways for learning Italian Language Course. One is online and the other is offline. There are more sources for learning Italian courses through online as compared to offline courses. Let's look at the online and offline modes of learning Italian courses below:
Online Italian Courses:
The scope for learning Italian Language Course through online is very high as compared to other sources. Let's make a look over best online schools or universities and websites for learning Italian courses.
British Broadcasting Corporation (BBC):
BBC course offers audio and video classes for learning Italian courses online which helps includes lessons of pronunciations, grammar, vocabulary etc. This online course is available in 40 different languages. It includes different phases and phrases which are helpful to communicate with family, friends, business officials, transcripts etc. with different slang under different situations.
University of Texas at Austin:
The University of Texas at Austin's Center provides an Open Education for Language Learning through online mode for free cost to public and for students who are enrolled for this Open Education for learning Italian Language. It involves the course of Radio Arlechhino, which is helpful to teach Italian online with 22 audio podcast episodes which explains the stories of Italian characters for teaching Italian languages or courses. Story transcripts with English translation helps to explain Italian grammar, language, conversation skills etc.
It's a part of Italian Language School in Sardinia which is also known as One World Language Center. It allows the students to learn and practice Italian vocabulary and grammar with the help of audio clips in both languages i.e. English & Italian. It includes topics like family, eating habits, sight-seeing, behaviour in restaurants etc. in various lesson units.
Italian Course's Websites:
There are some famous websites which teach Italian courses online. Some of the website names include Fluent U, Live Lingua, Italian Pod 101, Online Italian Club, and Fluent in 3 months etc. which teaches the Italian courses online i.e. audio and video.
There are various levels Italian Language Course under online courses. Some of them are furnished hereunder:
Levels of Italian Language Courses:
There are various levels of learning Italian Courses like beginner level, intermediate level and advanced levels. Advanced levels are the ending levels of the course. The objectives of various levels of Italian Language Course can be as follows:
This level of Italian Course includes the topics of self-introduction, introduction of family, expressing emotions, explain preparation of famous Italian recipes, desserts etc.
This level of Italian Course explains us how to express opinions, describe places or situations, make a phone call in Italian, use simple past, watch Italian videos etc.
This in next level to beginners course. Under this level of Italian Course, we learn about Italian Culture and the students become familiar with Italian topics like cinema, art and others. Under this level, we can develop ourselves in expressing our opinions, use complex sentences, make comparisons, use of pronouns at correct time, narrate stories, read newspapers etc.
Under this level, we can understand the use of Italian language, compare the past events with relative issues, watch or listen and understand Italian movies and songs, write letters etc.
This is next level or advanced level in learning Italian Course, we can learn how to prepare CV in Italian language, writing articles using idiomatic expressions, verbs, pronouns, make discussions in Italian language etc.
This is the last stage for learning Italian Courses. Under this stage, we'll get complete fluency in Italian language. We can read newspapers, express opinions or emotions, write letters using idiomatic expressions & phrases, listen Italian news etc.
Colleges for Italian Courses in India:
There are limited colleges or universities for Italian courses in India. These colleges may offer Italian Courses either online or offline. Let's go through some of the colleges that provide Italian Courses in India.
Institute for Indian and Foreign Languages, Karnataka
PIITL French German Spanish Italian, Uttar Pradesh
Indo-Italian Chamber of Commerce, Tamil Nadu
Vivekananda Foundation, Andhra Pradesh
Italian Institute of Culture, New Delhi
Indo Italian Chamber of Commerce, Mumbai etc.
Duration of Italian course:
The complete duration for Italian Courses under all levels may be from 6 months to 1 year.
Fee Structure:
The fee structure for Italian Courses in India for 1 year may range between Rs.9, 000/- to Rs.10, 000/-.
Eligibility Criteria:
The basic eligibility to pursue Italian Course is 10 + 2 either for a diploma or certification course.
Specializations of the course:
There are some specializations regarding Italian Courses like Linguist, Translation and Teaching.
Until now, we looked over courses and details of Italian courses. Now, let's look for career prospects of Italian Prospects.
Career Prospects:
The career under learning foreign languages is going to be good with high salary packages. Let's look at the career prospects of Italian Courses.
Job Prospects:
One who pursues Italian courses can avail jobs under the following categories:
Teacher/ Lecturer
Online content writer
Language Translator
Technical Decoder
Italian Chef etc.
Employment Sectors:
The person who pursued Italian Language Course can avail employment opportunities under the following employment sectors:
United Nations Organizations (UNO)
Food & Agricultural Organizations (FAO)
Reserve Bank of India (RBI)
Ministry of External Affairs
Investigation Bureaus etc.
Salary Packages:
One who pursued certifications in Foreign languages like Italian courses is expected to get a pay in between Rs.10,000/- to Rs.15,000/- per month.
Also see:
About Actuarial Science Course