Archaeology is a study of human activity by the analysis of human and material culture. Archaeology mainly deal with pre-historic and historic studies which have no written records to study. Archeology also deals with the study of fossils. This field undergo with aspects like excavation, surveying, collection of past data by eventual analysis etc. Archaeology deals with architecture, pre-history, anthropology, linguistics, criticisms, geography, life sciences etc. Let's see some of the Archaeology Courses in India.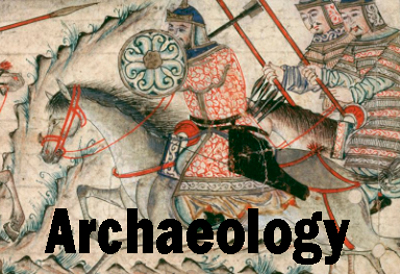 Archaeology Courses:
The study of fossils, historic and prehistoric culture of ancient people, historic excavations like monuments, inscriptions etc. is called Archeology. The persons who are interested in the study of Archeology are called Archeologists. There are various Archeological courses introduced in India and the students who are interested in this field can pursue Archeological Courses after 12th and after graduation. Let's view some of the Archaeology Courses given below:
Bachelor of Science in Archeology and Ancient Civilization (B.Sc.)
Bachelor of Arts in Indian History, Culture & Archeology (B.A)
Bachelor of Science in Archeology (B.Sc.)
Bachelor of Arts in Archeology (B.A)
Master of Arts in Ancient History (M.A)
Master of Science in Museology (M.Sc.)
Ph.D. Archeology etc.
Now let's look at the syllabus and details of some of the Archeological courses.
Syllabus for Archeology Course:
Students who are interested in the field of Archeology can pursue Archeological courses after 12th and graduation. As we've watched above various bachelor and master courses under Archeology, it is not possible to mention the list of subjects under those courses. So let's take a look at the syllabus under bachelor course and master course respectively to get an idea about their syllabus.
B.A. Ancient Indian Culture and Archeology:
The syllabus for B.A. Ancient Indian Culture & Archeology can be divided into six semesters. Some of the subjects under the course may be as follows:
History and Elements of Indian Archaeology
Proto-historic & Early historic Cultures of India
Ancient Indian Religions- Vedic and Pura-ic Religion
Museum Administration & Management
Legal Institutions & Early History of Ancient India
Principles & Methods of Archeology
Ancient Indian Palaeography & Epigraphy etc.
M.A. Archeology:
This is the master course in Archeology which deals in a depth of Archeological studies. The subjects covered under syllabus of M.A. Archeology for 2 years can be furnished hereunder:
Indian Architecture & Research Methodology
Early Indian Art & Ancient Indian Iconography
Political History of India & Ancient Indian Numismatics
Islamic Architectural Monuments at Delhi and Agra
Ancient Religions in India & Science in Archaeology
Museum Methods & Antiquarian Laws
Field Archeology Exp. & Study Tour etc.
Museum Methods & Antiquarian Laws
Now, let's see complete details of various Archeological courses.
Also See: Arts Course Details
Archaeology Courses Details:
The Archeology Courses consist of course details like duration of the course, eligibility, fee structure etc.
Course Duration:
The duration for Archeological Courses may vary according to their type i.e. either diploma or undergraduate or postgraduate or master degree. The duration for Bachelor degree courses in Archeology is completely 3 years whereas, for P.G. or master degree courses, it is 2 years. For Diploma courses, the duration is 1 year.
Eligibility Criteria
The eligibility for Bachelor & Diploma courses in Archeology Course is 10+2 with an aggregate of 65% whereas, for P.G. or Master's Degree courses, the eligibility is Bachelor degree of Archeology Courses from any recognized university with aggregate of 60%.
Fee Structure:
The fee structure for Archeological Courses under B.A & B.Sc. courses may be Rs.10,000/- per annum whereas, for P.G. courses, the fee is Rs.15,000/- per annum. In Diploma (Archeology), the fees may be Rs.5,000/-.
Colleges for Archeology Courses:
There are various colleges in India providing Archeological Courses. Students who are interested in those courses can opt for colleges according to their availability. Some of the colleges for Archeology Courses are listed hereunder:
Guru Gobind Singh Indraprastha University, New Delhi
Deccan College of Post Graduate & Research, Pune
Indira Gandhi National Tribal University, Madhya Pradesh
Visva Bharathi University, West Bengal
Andhra University, Andhra Pradesh
University of Madras, Chennai
Shivaji University, Maharashtra etc.
Now let's look at the career aspects under Archeology courses.
Career with Archeology Courses:
The career with Archeology courses includes job prospects, employment areas for Archeology, salary packages.
Job Prospects:
An archaeologist can attain jobs under various fields. Some of the job types under Archeology Courses are given below:
Archeological Research Technician
Cultural Resource Manager
Field Museum Developer
Museum Developer
Preservation Planner
Public Historian
Survey Manager
Archeologists etc.
Employment Areas:
The students who pursue Archeological Courses can obtain opportunities under various employment areas. Some of them are as follows:
Colleges or Universities
Tourism Companies
Archeology Departments
Art Galleries & Museums
Network Archaeologies Ltd.
Wessex Archaeology Ltd.
Oxford Archeology etc.
Salary Packages:
The salary packages for Archeologists may vary according to designations and job areas. The starting salary for any person is Rs.20,000/- and may vary according to designations of employees.
Also, See-
About Actuarial Science Course