About Arabic Language: Arabic was the first language spoken in the Iron Age in Arabia. It was spoken by around 422 million people in the Arab world. The written language for Arab has been derived from the Quran. It is taught in schools, Universities offers degrees. Arabic is written using Arabic alphabet it is called as abjad script. Arabic is written from right to left. But the spoken varieties are written in ASCII Latin which will be left to right sometimes. The article include Arabic Language Courses Details such as
Eligibility criteria
Types of Arabic language courses
Universities/ Institutes offering courses
Books
Learn Arabic Online
Pdf download.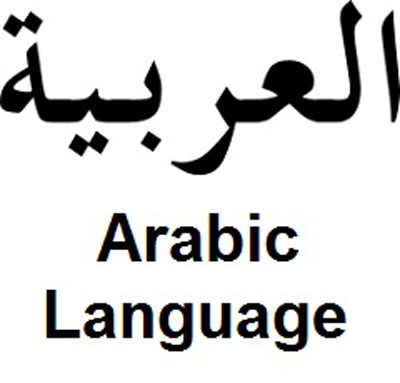 Job Prospectus:
Once the candidates have got fluency in the language, then they can think of becoming specialist in foreign language or translators.
Departments like tourism, publishing houses and public relation firms recruit experts. The fluency in language brings many golden opportunities.
Many public sector organizations like Embassies, Reserve Bank of India and Ministry of external affairs recruit candidates specialized in these foreign languages.
Arabic Language Courses
Interested candidates can learn Arabic through various courses offered by number of Universities.
The various courses for Arabic Language are:
Doctoral Programmes – Ph.D. (Arabic)
Masters Programmes – M.A (Arabic)
Undergraduate Programmes – B.A (Hons) (Arabic)
Advanced Diploma Programmes – Advanced Diploma in Modern Arabic Language and Translation.
Diploma Programmes – Diploma in Modern Arabic language and Translation
Certificate Programmes – certificate in Modern Arabic language and translation
The number of seats and the fee details vary from one university to other.
Eligibility criteria:
Master's degree:
In order to pursue Master's Degree in any foreign language, the candidate should be the graduate in the same language.
Under graduate programmes:
In order to pursue Under graduate courses, the candidate must have completed class 12 or its equivalent from the recognized board.
University/ Institutions offering Under graduate Arabic language Degree courses:
JNU- Delhi offers B.A (H) Arabic
Jamia Millia Islamia offers B.A (Hons) Arabic
English Foreign Language university offers B.A (Hons)
University/ institutions offering Certificate courses:
Jamia Millia Islamia offers certificate course in Modern Arabic
Aligarh Muslim University offers certificate proficiency in Arabic.
University of Mumbai offers certification in Arabic.
School of Foreign Language (IGNOU) also offers certificate in Arabic.
University/ institutions offering Diploma courses:
Jamia Millia Islamia offers diploma in Modern Arabic language.
Aligarh Muslim University offers diploma in proficiency in Arabic.
University/ institutions offering Advanced Diploma courses:
Jamia Millia Islamia offers advanced diploma in Modern Arabic language.
University of Mumbai offers advanced diploma in Arabic language.
Arabic language courses online
There are large volumes of Online Arabic language courses available online for free. They provide material for Arabic Grammar and vocabulary exercises.
The online materials can be taken print.
Hours of Interactive online classes will be available.
There will be separate courses for beginners, advanced exercises.
There will be number of free online tests available. One can take number of tests for practice.
Learn Arabic language PDF
Arabic language can be learnt online by downloading a pdf. We provide a link to download a pdf how to learn Arabic from English.
https://drive.google.com/file/d/0B8tCdLLOobDobk5mc3d4RmxTVjQ/view?usp=sharing
Arabic language courses in Dubai:
There are number of Arabic language courses available in Dubai. They are
Arabic for children
Spoken Arabic
Arabic group classes
Arabic language beginner to upper
There are number of institutes offering these courses.
Learn Arabic language books:
Alif Baa: Introduction to Arabic Letters and Sounds [With DVD] by Kristen Brustad
Read and Speak Arabic for Beginners (Book + Audio CD) by Jane Wight wick
First Arabic Reader Bilingual for Speakers Of English: First Arabic Reader Bilingual For Speakers Of English With Bidirectional Dictionary And On Line Resources Incl. Audiofilesby Saher Ahmed Salama
Arabic Verbs & Essentials of Grammar by Jane Wight wick
The Arabic Alphabet: How to Read & Write It by Nicholas Awde
The best ways to learn Arabic Language Courses in addition to class room training are interacting with speakers through skype, referring to number of books, practicing online tests etc.
Also see: