About Korean Language: Korean is the official language of South Korea and North Korea. The idea of Korean belongs to Atlantic language family. The article includes Korean Language Courses Details such as Eligibility criteria, Types of Korean Language Courses, Universities/ Institutes offering courses, Books, Learn Korean Online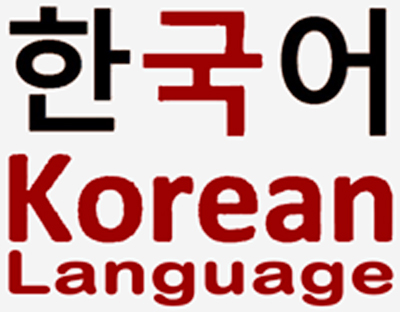 Korean Language Courses
Many courses are available for Korean language. They are
Eligibility Criteria:
Bachelor's Degree:
In order to pursue bachelor's degree in any foreign language like Korean, the candidate must have passed class12 or its equivalent from the recognized board.
Master's Degree:
In order to pursue Master's Degree in any foreign language like Korean, the candidate should be the graduate in the same language.
Job Prospectus:
Once the candidates have got fluency in the language, then they can think of becoming specialist in foreign language or translators.
Departments like tourism, publishing houses and public relation firms recruit experts. The fluency in language brings many golden opportunities.
Many public sector organizations like Embassies, Reserve Bank of India and Ministry of external affairs recruit candidates specialized in these foreign languages.
University/ Institutions offering under graduate Korean language Degree courses:
Jawaharlal Nehru University JNU – New Delhi offers B.A (Hons) in Korean
Korean Language Learning:
Korean language courses that are available online are very much helpful for the beginners in Korean language learning. There are number of courses for beginners. It may contain number of phases. Completing each phase will improve your language level.
The main concepts and fundamentals of Korean language are:
Learning Korean Alphabets
Basic Korean verbs
Korean Particles
Learn Household terms
Learn body parts and Korean numbers
Verb tenses
Clothing terms
Korean colors
Learn adjectives
Korean Language Courses Online:
Learning Korean online is one of the best ways other than institute training. There are many sites providing online materials and courses which will be very much helpful.
Those who have no time to attend the university can do the courses online. They also provide certifications. These will be available with English sub titles which makes your learning easier.
Korean Language Learning Books:
In this article we provide the list of best books for learning Korean
Pimsleur Korean
Elementary Korean
Korean for Beginners: Mastering Conversational Korean
Korean Grammar in Use
Korean Grammar for International Learners
Korean Alphabets:
The alphabets in Korean Language can viewed from the word document which you can download here
https://drive.google.com/file/d/0B8tCdLLOobDoampveU84d1dCTVU/view?usp=sharing
The best ways to learn korean Language Courses in addition to class room training are interacting with speakers through skype, having some conversations, referring to number of books, practicing online tests. Seeing Korean dramas with English sub titles will also help you in learning.
Also see: