About German language: German language is West Germanic language. The language is mainly spoken in Europe. It is mostly spoken in Germany, Switzerland, and Austria. It is widely spoken native language in European Union. The article include German Language Course Details such as
Eligibility criteria
Types of German language courses
Universities/ Institutes offering courses
Books etc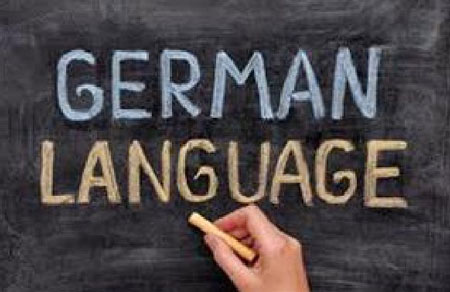 Job Prospectus:
Once the candidates have got fluency in the language, then they can think of becoming specialist in foreign language or translators.
Departments like tourism, publishing houses and public relation firms recruit experts. The fluency in language brings many golden opportunities.
Many public sector organizations like Embassies, Reserve Bank of India and Ministry of external affairs recruit candidates specialized in these foreign languages.
Eligibility criteria:
Bachelor's degree: For having bachelor's degree in foreign languages like German, Candidates must have passed 12th grade or it's equivalent course from recognized board.
Master's degree:
In order to pursue Master's Degree in any foreign language, the candidate should be the graduate in the same language.
German Language Courses:
Many courses are available for German language. They are
Eligibility: 10+2 class
Duration: 3 years
Fee: Differs from institute.
Diploma courses
Certification courses
Foreign courses
Universities offering German language Degree courses
Jawaharlal Nehru University JNU offers B.A (Hons) in German Language.
English Foreign language University offers BA (H) german
University of Mumbai BA in German studies
University of Delhi offers BA (H) German
Universities offering Certification courses in German:
University of Delhi
Kurukshetra University
Banastahli Vidyapeeth
Universities Offering Diploma courses in German language:
Kurukshetra University
University of Delhi
Banastahli Vidyapeeth
Universities Offering Advanced Diploma courses in German language
Kurukshetra University
Banastahli Vidyapeeth
German language courses online
There are large volumes of Online German language courses available online for free. They provide material for German Grammar and vocabulary exercises.
Hours of Interactive online classes will be available.
The online materials can be taken print.
There will be separate courses for beginners, advanced exercises.
There will be number of free online tests available. One can take number of tests for practice.
Learn German PDF download
To learn German in an easy way, we provide pdf for free download. One can download that pdf to learn German from home.
Download Learn German pdf from here
https://drive.google.com/file/d/0B8tCdLLOobDoNDhSbENwNkp0M0U/view?usp=sharing\
German language courses In Delhi
Here we provide the top 5 institutes that provide German Language courses in Delhi.
The German Language School
Seven Seas German Language
Langma School of Languages
Language Pantheon
German Language Coaching – Sevenseas
German Language books:
"The Everything Learning German Book: Speak, Write and Understand Basic German in No Time" by Ed Swick
"Living German" by Ed Swick
"German Made Simple: Learn to Speak and Understand German Quickly and Easily" by Eugene Jackson and Adolph Geiger
"Hammer's German Grammar and Usage" (Fifth Edition) by Professor Martin Durrell
"Living Language German"
The best ways to learn German Language Courses in addition to class room training are interacting with speakers through skype, referring to number of books, practicing online tests etc.
Also see: