Home Study Course sector is growing quickly over the past few years with a view to provide education for the people who are not able to complete their studies by attending colleges regularly. These courses offer a massive range of practical with high profile areas of study. Home study courses or programs require students to meet their instructors face-to-face. These courses allow students to complete their studies through online completely. There are various sources for pursuing various courses under Home Study. Some of them are presented below: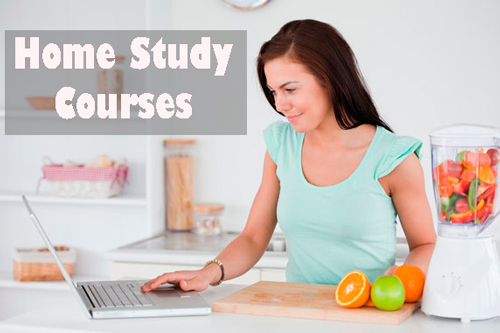 Sources of Home Study
The sources for attaining a professional qualification from home. Some of them are:
Childcare Courses from Home
Home Study College Courses
Free Home Study Courses
NCC Home Learning
Let's look for the importance of each course.
Childcare Courses from Home
Childcare courses are available through online under guidance of an instructor under any virtual campus. The course specially deals about the psychological study of children and dealing with them. Under this course, the people learn how to deal with children of different ages starting from 3 months to 5 years. The course also deal with understanding the psychology of children, act accordingly to improve their skills with nature. A specialist awarding body for people working in the childcare have been achieving a qualification have provided a gateway as a new childcare practitioners.
Home Study College Courses
Various colleges are offering a wide range of courses as that of in colleges with high quality tutor support under possible prices i.e. approximately Rs.2, 000/-. There are different courses to choose with expert tutor support through online. A person who is interested in a particular profession, can pursue the respective profession under expert tutor's advice through online to progress your career. Take a look of different qualifications or courses that can be pursued under Home Study.
Free Home Study Courses
There are some Home Study courses offering with no cost. We can select our desired courses offered under the websites or institutes offering for free. The Home Study courses that are offered for free are as follows:
Introduction to Management Studies
Diploma in Photography
Programming Languages
Cash Flow Management
Spoken English Courses
Foreign Languages etc.
NCC Home Learning
National Certified Counsel for Home Learning is a part of National Consortium of Colleges, offered various home learning courses internationally under various specializations. NCC is offering distance learning or home learning solutions for more than 20,000 employers with a quality learning over a half million people. They provide quality learning by issuing study materials of required courses verified by rich professionals under NCC. Under NCC Home Learning has developed their courses in a flexible manner with an easy study format which can be easily understandable by the students which enable the students to a good life after completing the course.
Study from Home Courses in India
Recently various institutions or universities are offering Study from Home courses under various specializations in which people find more interest and not able to pursue those courses in colleges. Different courses like Management courses, Business Communication Courses, Hardware & Software Programming, Accounting Courses, Health Care and other courses with 6 months or 1 year. Some institutes hire fee for the courses and some may not hire any charge. The institute which hire fees for some courses which are of high demand which might range Rs.2, 000/- to Rs.5, 000/- and depends on the institution.
Also, See-
About Electronics and Communications Engineering (ECE)
About B.Tech in Computer Science and Engineering