About CIMA: CIMA Full form is Chartered Institute of Management Accountants (CIMA) is worldwide recognized finance qualification for a successful career in business transactions. The course makes us to be able to provide an analysis in which managers able to understand and manage business operations at high performance and risk. The candidates who possess this professional qualification will be awarded with the designation of CGMA (Chartered Global Management Accountant) recognizing the value of the accountant by showing the professionalism, leadership skills and commitment towards business operations. Let's look at various levels of CIMA course.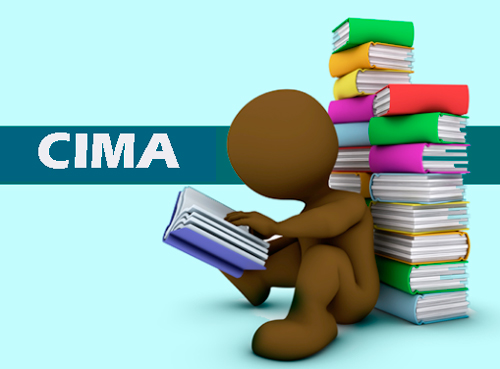 What is CIMA? | CIMA Wiki
CIMA wiki is designed for CIMA delegates to conduct CIMA business in an efficient way that generally add to the fund of knowledge of CIMA's interests in future. Wiki operates on the notion that everyone should create documents basing on the concept of collective document ownership and change documents in a required way we think it is necessary. It is composed of spaces like Wiki home, CIMA Bureau Space, Subcommittees and working groups and championship spaces.
CIMA Levels
CIMA course consists of three levels which include Operational, Management and Strategic Levels.
Under this level, CIMA consists of three objective test exams and Operational Case Study to move on to Management Level and the candidate should qualify in all these exams. And after the completion of this level, CIMA offers Diploma certificate for the required level to move to next level.
This level focuses on the implementation of strategies decided at higher levels by translating into lower levels. The level covers monitoring and reporting of the implementation and the corrective actions under the required levels.
The strategic level under CIMA explains all about making strategies and providing the context for which they are implemented. The candidate should complete and qualify in Management Level to run into Strategic Level.
CIMA Course Details
The course details include course syllabus, duration, eligibility and fee structure of CIMA.
Course Duration:
It is a post-graduation program with duration of 2 years which undertakes four levels of exams.
Eligibility Criteria:
The graduate at any level i.e. who completed 12th or under-graduate can pursue this course having good skills in mathematics, financial accounting and business accounting skills.
Course Cost:
CIMA is a valuable and demanding course costing around Rs.1, 00, 000/- p.a. ranging Rs.30, 000/- for each level.
CIMA Syllabus
CIMA consists of 3 levels operational, management and strategic levels and the concepts are divided under these three levels. So let's look for the topics under each level.

| | | |
| --- | --- | --- |
| Operational Level | Management Level | Strategic Level |
| Managing Technology & Information | Introduction to Strategic Management & Assessing | Evaluating strategic position & strategic options |
| Cost Accounting Systems | Long term Decision Making | Responses to Strategic Risk |
| Fundamentals of Business Taxation | Analysis of Financial Performance and Position | Financing and Dividend Decisions |
| Operations Management | Managing Relationships | Implementing Strategy |
| Dealing with Risk & Uncertainty | Cost Planning & Analysis for Competitive Advantage | Managing Risks associated with Capital Investment decisions |
| Financial Accounting & Reporting | Sources of Long-term Finance | Identification, Classification & Evaluation of risk |
| Marketing & Budgeting etc. | The Global Environment etc. | Corporate Finance etc. |
CIMA in India
Chartered Institute of Management Accounting (CIMA) is the world's largest professional body of management accountants offering management courses for a good career in business and finance. The CIMA open doors with their employers in India and all over the world to provide certifications, training and employment opportunities towards business management and help to lead a good career with good salary packages. The courses that are offered in India by CIMA are Management Accounting, Financial Accounting, Fundamentals of Business Economics, Business Ethics and Business Laws etc.
Also, See-
About B.Tech in Computer Science and Engineering
About what to do after Engineering?
About Nutrition & Dietetics (Dietician) Couse
About B.Tech Naval Architecture & Offshore Engineering