Nutritionist is a person who advises the people on matters on food and nutrition impacts on health. There are different terms related to nutritionist like dietician, nutrition scientist, clinical nutritionist and others.  These dieticians and nutritionists plan food and nutrition programs, supervises the preparation & serving of meals and helps us to prevent and treat illness by advising or promoting healthy eating habits and suggests good diet modifications.
These are also called as Nutritional Counselor who advocates the science behind balanced diet based on principles of nutrition and dietetics. They approach the concepts of health with distant skills and evaluate psychological, gender, age, growth and pregnancy factors that influence the choice of food to suggest appropriate diet plans. Now let's look down for various Nutritionist or Dietician Courses in India.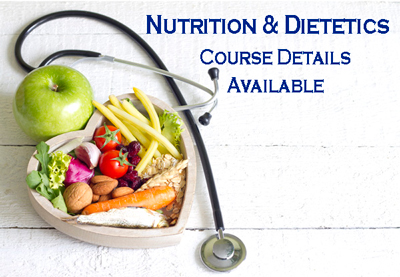 Nutrition Courses in India
There are various courses introduced for the students who are aspiring to become a qualified Nutritionist or Dietician. Let's go with some of the Nutritionist courses introduced in India.
| | |
| --- | --- |
| B.Sc. in Food Science & Nutrition | B.Sc. in Nutrition & Dietetics |
| B.Sc. in Applied Nutrition | B.Sc. in Clinical Nutrition |
| M.Sc. Clinical Nutrition | M.Sc. Public Health Nutrition |
| PG Diploma in Therapeutic Nutrition | PG Diploma in Sports Science & Nutrition |
| Diploma in Nutrition & Dietetics | Diploma in Nutrition & Health Education etc. |
Nutrition & Dietician Course Details
The Dietician course details include course duration, eligibility and fee structure of the course.
Course Duration:
The duration of Nutritionist courses under Bachelor's degree is 3 years whereas the duration under post-graduation is 2 years. The duration of Nutrition Diploma courses might be 2-3 years and for PG Diploma programs, the duration is 1 year.
Eligibility Criteria:
The eligibility criteria for undergraduate and diploma courses is 10+2 under any recognized Board or University whereas for Master and PG Diploma Courses is an undergraduate degree with the aggregate of 60%.
Course Fees:
The fees for Dietician course under Bachelor's degree is around Rs.1, 30, 000/- whereas for Post-Graduation course, it might be around Rs.2, 00, 00/-. For Diploma and PG Diploma courses, the fee for Nutritionist course ranges between Rs.50, 000/- to Rs.1, 00, 000/-.
Dietician Course Syllabus
The person who pursue or possess any Nutrition course is called as nutritionist of the dietician. Now let's look for the syllabus of any Nutrition course i.e. B.Sc. in Nutrition and Dietetics over 6 semesters.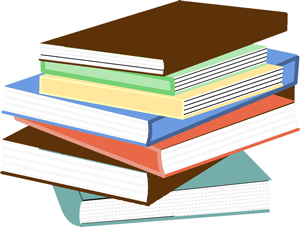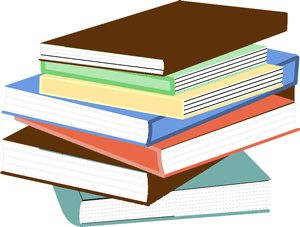 | | | |
| --- | --- | --- |
| Semester 1 | Semester 2 | Semester 3 |
| Communication Skills & Personality Development | Nutritional Biochemistry | Industrial Management & Facility Planning |
| Human Physiology | Human Nutrition | Food Quality & Analysis |
| Introduction to Food & Nutrition & Food Chemistry | Maternal & Child Health | Food Microbiology |
| Computer Fundamentals, Food & Nutrition | Public Health & Nutrition | Family Meal Planning |
| | | |
| --- | --- | --- |
| Semester 4 | Semester 5 | Semester 6 |
| Fundamentals of Bakery & Confectionary | Food Packaging & Marketing Management | Food Service Management |
| Food Preservation | Food Processing Operations | Food Biotechnology |
| Food Science | Ethics & Environmental Studies | Diet & Patient Counselling |
| | Dietetics 1 | Dietetics 2 |
Dietician Course Distance Learning
Global Institute of Medical Sciences, Global Educare Trust and Malaysia University of Science & Technology provides various Nutritionist courses which include B.Sc. in Nutrition & Dietetics, B.Sc. in Applied Nutrition, B. Sc. in Food Science and many other Nutrition courses through distance learning with duration from 6 months to 1 year.
Dietician Course in IGNOU
IGNOU offers various Nutritionist courses like M.Sc. in Food Nutrition & Dietetics, Diploma in Nutrition & Health Education etc. with duration of 1 year to 4 years.
Online Dietician Courses
The students who are interested in Nutritionist courses and cannot pursue the course full-time can opt for various online courses like Weight and Diet Control, Nutrition & Dietetics, Critical Analysis of Popular Diets, Principles of Human Nutrition etc.
VLCC Course Fees
Vandana Luthra Curls and Curves (VLCC) is basically Institute of beautician courses. Besides it introduced various courses related to health care courses which include nutritionist courses mostly certifications in Clinical Nutrition, Nutrition & Dietetics, Child Care Nutrition and Sports Fitness Nutrition courses with the fees ranging between Rs.1,20,000/- to Rs.1,90,000/-.
Career Prospects and Job Opportunities
Nutritionists or dietitians may build a career in the following sectors
R&D (Research and Development),
Healthcare sector (hospitals, clinics, health centres etc),
Government schemes and organizations,
NGOs,
Teaching and Education sector.
Salary Packages
Salary will depend on some factors like one's qualifications, job profile, profile of the employer and job location. Initially, a nutritionist or dietician could earn anywhere between 10-20k Rupees per month. After gaining work experience, this figure will increase.
Also, See-
About B.Tech Naval Architecture & Offshore Engineering