Financial Management: Financial Management covers the fundamentals of financial accounting, investments, and corporate finance. Financial management helps to evaluate major strategic investment decisions and to understand capital markets and financial institutions. The course helps to develop an integrated framework for a value based financial management which helps in making individual financial decisions. There are various finance management courses introduced at various levels. Let's look for some of them related to BFM Course.
List of Financial Management Courses
The Financial management courses are introduced in graduation. Some of them are as follows:
Bachelor in Financial Management (BFM)
Bachelor in Financial Accounting (BFA)
B.Com in Financial Management
Bachelor in International Finance
Bachelor in Analytical Finance etc.
Let's look down for BFM course and their complete details.
About Bachelor of Financial Management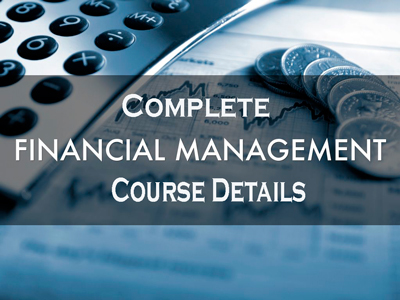 BFM course was started by University of Mumbai which provides a comprehensive education and training for the students in the field of Financial Markets. It deals with the study of interactions, presentations, projects and practical training under the course duration. It helps students to gain knowledge in the field of Financial Markets which include the s understanding of financial risks, money making, economics, investments and legal parameters which lead to personality development. The course explains the process of making proper financial decisions and manage loss that occur in the business organizations during every financial year. Now let's look for the scope of BFM.
Scope of BFM
The scope for Financial Management courses are very high in every part of the world. Finance is the backbone of Economy. So pursuing financial management courses is very important and they provide many employment or business opportunities to the people in the society. They create a route for self-employment and also benefit to the industry by providing training in the field of Finance, Accounting, Insurance and Banking. The course provides training to understand the financial aspects in banking, insurance and other financial services to the students to give an adequate exposure to the operational environment in almost all financial fields mostly in Finance, Accounting, Banking and Insurance. The course inculcates training and practical approach to understand the financial aspects of the business organizations by organizing industrial tours and summer placements by using modern technology in the field of Accounting, Finance, Banking and Insurance.
Complete BFM Course Details
Course details regarding Bachelor of Financial Management comprise of duration, eligibility and fees structure. Let's look down for those details.
BFM Course Syllabus
Bachelor of Financial Management course consists of following subjects in their syllabus. So let's get through the syllabus of the course.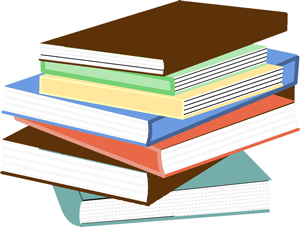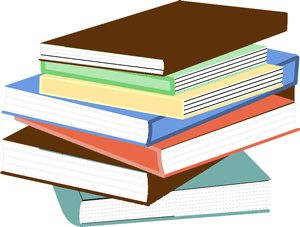 | | | |
| --- | --- | --- |
| Semester 1 | Semester 2 | Semester 3 |
| Principles of Investment | Environment of Financial Systems | Computer Applications in Investments |
| Basic Computer Skills | Principles of Business Management | Organizational Behavior |
| Financial Accounting | Statistical Applications | Banking in Financial Systems |
| Business Environment | Management Accounting | Debt Markets, Business Ethics |
| Micro Economics | Communication Skills | Equity Markets 1 |
| Basic Statistics | Macro Economics | Corporate Finance 1 |
| | | |
| --- | --- | --- |
| Semester 4 | Semester 5 | Semester 6 |
| Taxation for Investments | Regulations of Securities Markets | Customer Relationship Mgmt. in Financial Services |
| Corporate Finance 2 | Global Capital Markets | Corporate Governance |
| Security Analysis | Derivatives Markets | Computer Applications in Financial Services |
| Commodities Market | Portfolio Management | Mutual Fund Management |
| Equity Markets 2 | Insurance Fund Mgmt. | Marketing of Financial Services |
| Business Law | Foreign Exchange Markets | Risk Management |
| Financial Services | Project 1 | Project 2 |
Course Duration:
BFM is an under-graduation course with duration of 3 years.
Course Eligibility:
The eligibility to pursue the course Bachelor of Financial Management is 10+2 with specialization in Arts and Commerce Courses from any recognized Board or University. The candidates should score an aggregate of 50% to attain admission for this course.
Course Fees:
As the course is very demandable, the fees for the course will be very high. The average fee for the course ranges in between Rs.20, 000/- to Rs.25, 000/- and also varies according to institutions in various states.
BFM Colleges in India:
There are various colleges hiring Bachelor of Financial Management in various states in India. Some of them are as follows: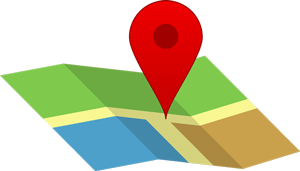 BFM Colleges in Mumbai
The colleges that hire Bachelor of Financial Management course in Mumbai are listed below:
Jamnalal Bajaj Institute of Management Studies
E.S. College of Arts Science & Commerce
Thakur College of Science & Commerce
L. Dahanukar College of Commerce
South Indian Education Society
S. Raheja School of Art
University of Mumbai etc.
BFM Colleges in Pune
Some of the colleges that hire for Bachelor of Financial Management are as follows:
Institute of Management & Career Development
Marathwada Mitramandal College of Commerce
Symbiosis Institute of Business Management
Gokhale Institute of Politics & Economics
Pune University etc.
Career Prospects:
The career under Bachelor of Financial Management and Financial Markets are of same as the both deal with financial services. Let's look for the career aspects of both course.
Job Types:
The job roles that come under Financial Management and Financial Market Courses are as follows:
Stock Trading & Stock Broking
Debt & Equity Markets
Mergers & Acquisitions
Investment Banking
Venture Capital
Mutual Funds
Real Estates etc.
Salary Packages:
The salary packages for both Bachelor of Financial Management & Financial Markets hire almost same salary packages. The minimum salary range is Rs.20, 000/- p.m. for a fresher and the maximum range is Rs.50, 000/-p.m. and also varies according to experience and nature of the organization.
Also, See:
Diploma in financial management course Details
About BSC Visual Communication Course