This is the article about Financial Management Courses Details which provides the complete info related to FM Course such as Requirements, Course Structure, Duration, Syllabus, Fee, Best and Top Institutes, Career prospectus, Salary and Jobs etc. Read the article to get the information.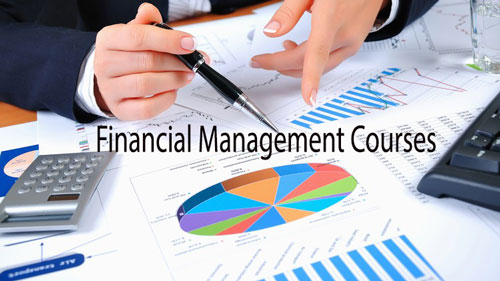 About Financial Management Courses:
Financial management refers to the efficient and effective management of money or funds in such a way so as to accomplish the objectives of the organization. It is the specialized function directly associated with the Top management.
Wikipedia says that financial management is about to control/balance of the funds and proper use of it with effective and efficient management to goal the objectives of the organization. There are many Financial Management Courses available. This is the article to provide you all the details.
FM Courses List:  
In Financial Management there are many Courses. Each course focuses on specific concept and then provides complete Course. Various courses in Financial Management are listed here. Have a look.
Financial Accounting: Foundations
Financial Accounting: Advanced Topics
Investments I: Fundamentals of Performance Evaluation
Investments II: Lessons and Applications for Investors
Corporate Finance I: Measuring and Promoting Value Creation
Corporate Finance II: Financing Investments and Managing Risk
Financial Management Capstone
All these Courses are offered by various Institutes. Also note that these Courses are also provided by various Websites as Courses Online.
The most famous Course in Financial Management is
Also See MBA in Financial Management
Diploma in Financial Management
This is the Course with duration 1 year. The Course Enable you financial learning, planning and management at a managerial level. The program Structure is designed in such a way that it helps you understand the concepts under financial operations like cost accounting, financial statements etc.
Eligibility Criteria:
The Educational Requirements to do this Course are:
Bachelor's Degree in any discipline from a recognized University or an equivalent degree recognized by AIU
(or)
H.S.C plus 2 years of work experience
(or)
S.S.C plus 3 years of Diploma recognized by AICTE and 2 years of work experience.
Fee Structure:
The Full Fee for the Course will be around Rs. 34,000/-
Duration:
The duration of course is 1 year
Program Structure:  
The program was divided into 2 semesters.
Syllabus:
Each semester contains 6 subjects
| | |
| --- | --- |
| Semester-1 | Subjects |
| 1 | Management Theory and Practice |
| 2 | Organizational Behavior |
| 3 | Business Economics |
| 4 | Corporate Social Responsibility |
| 5 | Information Systems for Managers |
| 6 | Business Communication |
| Semester-2 | Subjects |
| 1 | Corporate Finance |
| 2 | Financial Accounting & Analysis |
| 3 | Project Management |
| 4 | Taxation – Direct and Indirect |
| 5 | Cost & Management Accounting |
| 6 | Business Law |
Other Short Courses:
Other than the above Courses. There are some other Short Courses. Here is the list.
Accounting
Appropriations Law
Budgeting & Performance
CGFM, CGAP, CDFM, and CIA Certification Preparation Training
General Financial Management
Performance Auditing
Internal Control
Top Courses:
Post Graduate Diploma in Financial Management
PG Diploma in Management etc.
Courses Online:
Those who can't go to Institutes to do the Course can prefer the Online Courses. Many websites provide Free Online Courses. Here we have listed various free online courses.
All About Financial Management in Business
Corporate Finance for Health Care Administrators
Entrepreneurial Finance
Finance Theory II
Fundamentals of Personal Financial Planning
Keeping a Financial Focus
NIFM is National Institute of Financial Management. This Institute provides numerous Courses and Programs. Refer the official Site for more updates
https://www.nifm.ac.in/Site/Index.aspx
Best institutes for Financial Management:
Students always search for the Best Institute to join for any of the Course. They spend lot of time to know the Top Institutes. To help you we are here brought the list of Top Institutes for Financial Management in India.
AP Goyal Simla University, New Delhi
MIT School of Management, Pune, Maharashtra
Saint Andrews Institute of Technology and Management, Haryana
NIS Academy, Hyderabad
IMCS, Hyderabad
Indian School of Business management & Administration, Hyderabad
Career:
The Career after the completion of The Financial Management, will be good with many Jobs with high pay. Various Job roles include Financial Advisor etc,.
Stay connected with us for more and more updates.