About BPT Course: BPT full form is Bachelor of Physiotherapy and it is related to Physiotherapy. (Physiotherapy deals with manual therapy, electrotherapy and various physical therapies which practice as evidence-based therapies, remediates impairments and promotes mobility, function, and quality of life through diagnosis, examination and physical intervention.
There are some other activities related to physiotherapy profession which include education, research, and administration. Physiotherapy is treated as primary care treatment with relation to other medical services.) Let's look for BPT Course/Physiotherapy courses after 12th.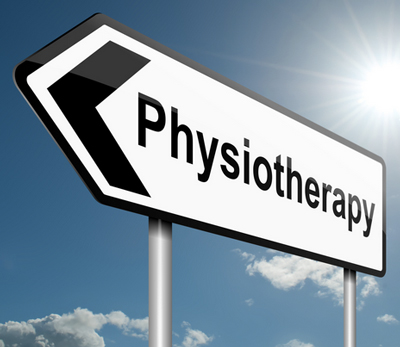 Bachelor of Physiotherapy
Bachelor of Physiotherapy, shortly known as BPT is a course offered in many universities and educational institutions. The course is recognized by Indian Association of Physiotherapist (IAP) and accepted by regulatory bodies abroad. This course is exposed to both academic and clinical training which focuses on the uses of physical therapy, massages and exercises to improve and to cure injuries, deformities and diseases. The course includes some other sections like diagnosis, examination and assessment conditions with respect to rehabilitation. The person who completed the course are called as physiotherapists. Physiotherapist treats people who are suffering with physical problems caused by injury, illness and by using non-surgical procedures which are helpful to lessen pain, improve movement and restore functions to improve the patient's quality of life. Now let's look for syllabus of Bachelor of Physiotherapy course.
Physiotherapy course after 12th
The candidates who are interested in Physiotherapy course can pursue the course after completing 12th. The courses in Physiotherapy after 12th are as follows:
Bachelor of Applied Science (Physiotherapy)
Bachelor of Physiotherapy
Bachelor of Exercise Sciences
Entrance exams for Physiotherapy
There are various exams to get admission into BPT courses. Some of them include SVNIRTAR CET, KIMS CET, JIPMER, IPU CET and RUET etc. are various exams conducted by Universities in India for admission into Physiotherapy courses.
Syllabus for BPT Course
Syllabus for Bachelor of Physiotherapy course includes main and subsidiary subjects for each semester. The syllabus for each semester can be as follows: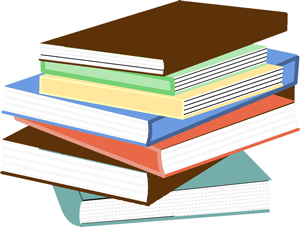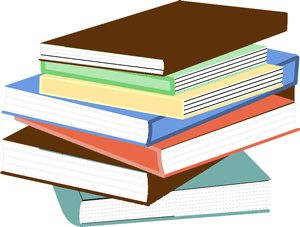 | | |
| --- | --- |
| Semester 1 | Semester 2 |
| 1) Orientation of Physiotherapy | 1) Pathology & Electrotherapy |
| 2) Anatomy & Psychology | 2) Microbiology & Exercise Therapy |
| 3) Physiology & Sociology | 3) Pharmacology, First-aid & CPR |
| 4) Bio-Chemistry & Bio-Mechanics | 4)Introduction to Treatment |
| 5)English & Basic Nursing | 5) Clinical Observation Posting |
| 6) Integrated Seminars / PBL Sessions | 6) Research Methodology & Bio-Statistics  |
| | |
| --- | --- |
| Semester 3 | Semester 4 |
| 1) Cardio-Respiratory & General Physiotherapy | 1) Ethics, Administration & Supervision |
| 2) Orthopedics & Sports Physiotherapy | 2) Community Based Rehabilitation |
| 3) Supervised Rotatory Clinical Training | 3)Evidence Based Physiotherapy Practice |
| 4) General Medicine & Allied Therapies | 4) Supervised Rotatory Clinical Training |
| 5) Orthopedics & Traumatology | 5) Neurology & Neurosurgery, Neuro-Physiotherapy |
| 6) General Surgery | 6) Community Medicine |
Now, let's look for advanced or other related courses of Physiotherapy.
Related Courses
There are various advanced and diploma courses related to BPT courses. Some of them are as follows:
| | |
| --- | --- |
| Advanced Courses | Diploma courses |
| 1) Master of Physiotherapy | 1) PG Diploma in Physiotherapy |
| 2) Master of Physiotherapy in Neurology | 2) PG Diploma in Sports Physiotherapy |
| 3) Master of Physiotherapy in Orthopedics | 3) PG Diploma in Geriatric Physiotherapy |
| 4) Master of Sports Physiotherapy | 4) PG Diploma in Physiotherapy & Nutrition |
Now let's look out for course details of Bachelor of Physiotherapy.
BPT Course Details
The course details for BPT comprises of course duration, eligibility, fee structure and colleges for the course.
Course Duration
The duration of the Bachelor of Physiotherapy course is 4 years 6 months i.e. 4 years theoretical study and 6 months for the internship.
Eligibility Criteria
The eligibility of this course is 12th with Physics, Chemistry and Biology as the basic stream under any recognized Board or University.
Fee Structure
The fee structure of the course may be Rs.25, 000/- to Rs.30, 000/- in government colleges and for private colleges, the fees ranges in between Rs.40, 000/- to Rs.50, 000/-.
Colleges for BPT Course
There are several colleges that hire BPT courses in India. Let's look for some of them listed below: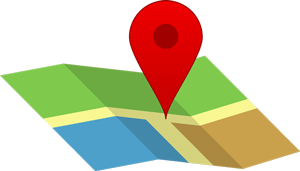 Uttaranchal College of Bio-Medical Sciences, Dehradun
Amar Jyothi Institute of Physiotherapy, New Delhi
King Edward Memorial Hospital, Maharashtra
SDM College of Physiotherapy, Karnataka
College of Physiotherapy, Coimbatore
Garden City University, Bengaluru etc.
Now look for career prospects under BPT course.
Career Prospects
A career with Bachelor of Physiotherapy is very good in recent times. Career prospects include job profiles and salary packages.
Assistant Physiotherapist
Customer Care Assistant
Sports Physiotherapist
Lecturer/Professor
Research Assistant
Therapy Manager Etc.
Salary Packages
The salary packages under BPT course ranges high as compared to others. The minimum salary package varies in between Rs.20,000/- to Rs.40,000/- per month.
Also, See-
About Master of Commerce (M.Com)
About Bachelor of Vocation (B.Voc)
About MBA in Airline & Airline Management