What is Law?: Law is the system of rules created and enforced by governmental or social organizations to regulate behavior. Law is a system helps to regulate and ensure the community to show respect and equality amongst themselves. Some of the laws are made by the collective legislature or by a single legislator resulting in statutes by executives through decrees and regulations normally in common law jurisdictions. The Law covers political, historical social and economic aspects and serves as a mediator of relations between people. Law acts as a rich source of inquiry into legal history, economic analysis, philosophy and sociology which raises important complex issues concerned with equality, fairness, and justice. Let's see some of the Law Courses available in India.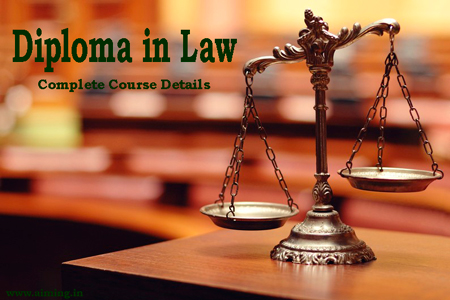 Law Courses in India
There are various Law courses available in India to protect justice in the society through various rules and regulations. Some of the Law courses available in India are Bachelor or UG courses, PG or Master courses, Diploma courses and Certificate courses. Let's look down for courses of Diploma in Law in India.
Diploma in Law
Diploma in Law is introduced to understand, develop and enhance the skills for working with legal laws and to facilitate an access to justice. The course entails providing assistance to the aggrieved groups or individuals in accessing legal procedures for seeking legal remedies. This course provides the functional understanding of legal systems, develop legal skills to access law & justice and provide legal assistance to the citizens. It also aims to develop skills in accessing legal and judicial institutions for public advocacy. There are various types of courses under Diploma in Law. Some of them are as follows:
Under-Graduate Diploma Courses
Post-Graduate Diploma Courses
Diploma Course in Corporate Laws
Diploma Course in Labor Laws
Diploma in Taxation Laws
Diploma in Cyber Laws
Diploma in Banking Laws
Diploma in Media & Law etc.
Also See: Law Courses after 12th, Graduation
Complete Diploma in Law Course Details
Diploma Law Course consist of course details like course duration, eligibility, subjects and fee structure. They are presented hereunder:
Course Duration:
The duration of the course is either 1 year, 3 years or 5 years. It depends upon the nature of course or organization.
Course Eligibility:
The eligibility of the course is 10+2 from any recognized Board or University with an aggregate of 60%.
Course Fees:
The fees for Diploma Law Course might be Rs.1,00,000/- to Rs.1,50,000/- and vary according to specializations and institutions of the courses.
Subjects for the course:
Some common subjects are involved under various specializations of Law Courses. Some of them are:
Common Law Reasoning & Institutions
Elements of the Law of Contract
English Language
Criminal Law
Public Law
Now let's look for some of the Diploma Law Courses at various levels that can be furnished below:
Under-Graduate Diploma Law Courses
Diploma in Legal Studies is one and only under-graduate diploma Law Course in India. It is a course with duration of 2 years involving the study of substantive law. The course and their objectives attract the students those who are not interested in this specialization. The syllabus for under-graduate Diploma in Law for 2 years consists of following subjects. Some of them are as follows: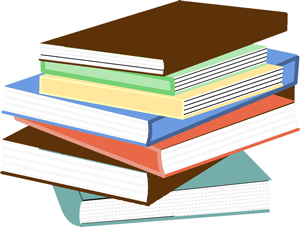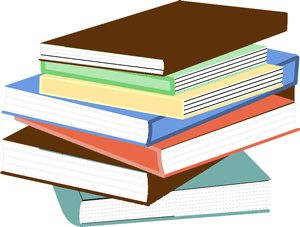 | | |
| --- | --- |
| First – Year Subjects | Second – Year Subjects |
| 1) Introduction to Legal System | 1) Equity and the Law of Trusts |
| 2) Land Law & Property Law | 2) Administrative Laws |
| 3) Constitutional Law | 3) Human Rights Law |
| 4) Law of Contract | 4) Company Law |
| 5) Criminal Laws | 5) Law of Evidence |
| 6) Family Laws | 6) Jurisprudence |
| 7) Law of Torts | 7) European Union Law |
Distance Learning Diploma Law Courses
Diploma Law courses can also be pursued under Distance Learning, There are various Diploma Law Courses to be pursued under distance learning like
Diploma in Criminal LawsDiploma in Corporate Laws, Diploma in Labor Laws, Diploma in Human Rights, Diploma in Intellectual Property Rights, Diploma in Criminology & Penology, Diploma in Taxation and
Diploma in Corporate Laws
Diploma in Labor Laws
Diploma in Human Rights
Diploma in Intellectual Property Rights
Diploma in Criminology & Penology
Diploma in Taxation and many more.
Diploma in Corporate Laws through Distance Learning
Corporate Laws are also known as company laws which comes under one of the major fields of study among law students in India. It is basically considered as a section of laws related to business organization which deals with the study of interactions among employees, jobholders, directors, creditors, shareholders and some other groups related to business organizations. Many institutes are offering different type of courses related to corporate laws. Apart from regular study, a wide range of corporate courses are introduced in distance learning to open new directions of career opportunities. The maximum duration of the course is 1 year and vary according to Institutes with eligibility 10th or 12th from any recognized Board or University. The fee for the course also vary according to the educational institutions. The fee for this course ranges between Rs.5, 000/- to Rs.10, 000/-.
Diploma in Corporate Law in Pune:
There are only three colleges or universities offering courses for Diploma in Corporate Laws in Pune, India. ILS Law College, Asian School of Cyber Laws, Symbiosis Law School are the colleges or universities that provide various Law courses especially corporate laws in Pune.
Diploma in Labor Laws through Distance Education:
Diploma in Labor Laws incorporates with the study of industrial relations and Indian trade unions in India and also in abroad. This course provides the information related to various labor acts of the government of India like Industrial Employment Act, Industrial Disputes Act and Indian Trade Unions Act etc. Indian Institutes offers Diploma Labor Law courses with regular classroom studies and distance education courses. This diploma course deals with the study of the development and changes of labor laws of a country. The duration of the course is 1 year and examinations may be scheduled at fixed span. The fee of the course might be Rs.10,000/- or more and varies according to the organizations.
Certificate Courses in Law
There are various certificate courses related to Law. Most of the certificate courses are online while some are not. There are many colleges or institutions offering certificate courses in Law like International Security Certificate, Certifications in Labor Laws, Certifications for Social Justice, Certifications for Legal Studies, Corporate Laws Certificate and many more. The duration of certification courses related to Law might be 1 year. The eligibility for the course is graduation and the fee for the certificate course might range between Rs.10,000/- to Rs.15,000/- and vary according to organizations.
Must Read: Cyber Law Courses 
Also, See-
About Diploma in Fashion Designing
About Diploma in Computer Applications
About Diploma in Hotel Management